Sen-Elect Scott Brown's Temporary Digs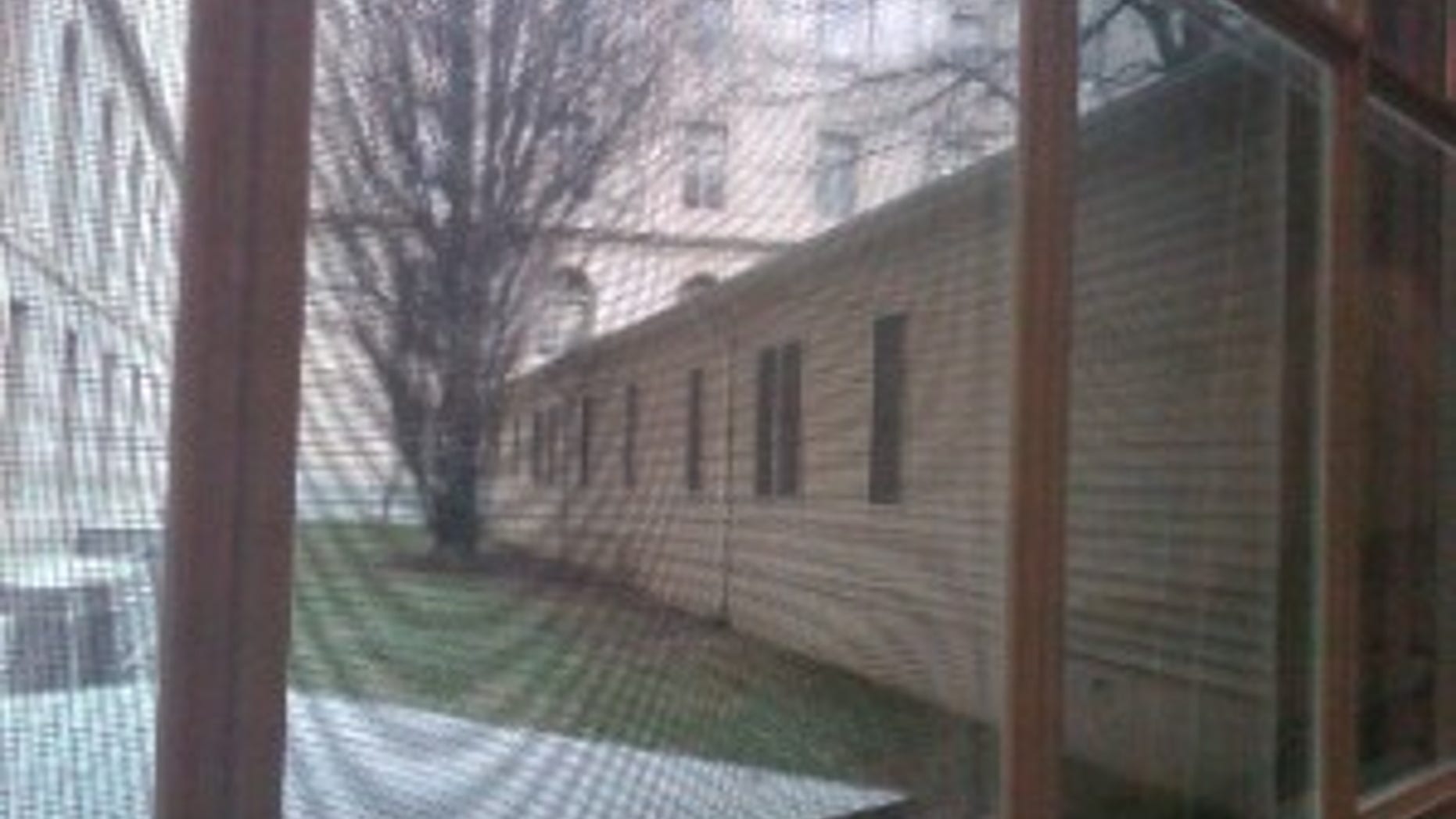 Sen-elect Scott Brown (R-MA) arrived to a throng of media outside his new office building, and he made one thing clear -- Republican leaders did NOT ask him to return to Washington post haste to vote against Obama nominees, particularly Craig Becker, the appointee to head the National Labor Relations Board.
He headed straight to temporary office space in the Russell Senate Office Building --- a far cry from his real office space. The temp space is a gathering of trailers! (No kidding)
On Monday, Sen Paul Kirk, D-MA, who was appointed to serve temporarily after the sudden death of Democrat Ted Kennedy, will leave the old Kennedy office, an ornate space, and Brown will take that office for the remainder of this Congress (ie, 2012).
Brown told a handful of reporters that he's in no hurry to leave the trailer. He says he told Kirk to take as long as he needs.
As for Brown, he says he's going to brave the winter storm about to hit Washington, staying through the weekend and into next week "for a few votes".
The senator-elect then plans to "go back, get the (now famous) truck and return to Washington."
"I have senator training," he said, a few hours of training on Friday, before he gets to work.