Senate Majority Leader Chuck Schumer, D-N.Y., declined to say whether Sen. Bob Menendez, D-N.J., should resign from his position Wednesday afternoon, as the senator and his wife face federal corruption and bribery charges.
"Tomorrow he will address our caucus, and we'll see what will happen after that," Schumer said.
Schumer said he was "deeply disappointed" and "disturbed" when he read the indictment, which detailed repeated actions by Menendez to benefit Egypt, despite U.S. government misgivings over the country's human rights record that in recent years has prompted Congress to attach restrictions on aid.
"Look, I've known Sen. Menendez a very long time. And it was truly, truly upsetting. But we all know that senators, for senators there's a much, much higher standard and clearly when you read the indictment, Sen. Menendez fell way, way below that standard," he said.
SENATE LEADERS REACH SHORT-TERM BUDGET DEAL WITH $6B IN UKRAINE AID, SETTING UP SHOWDOWN WITH HOUSE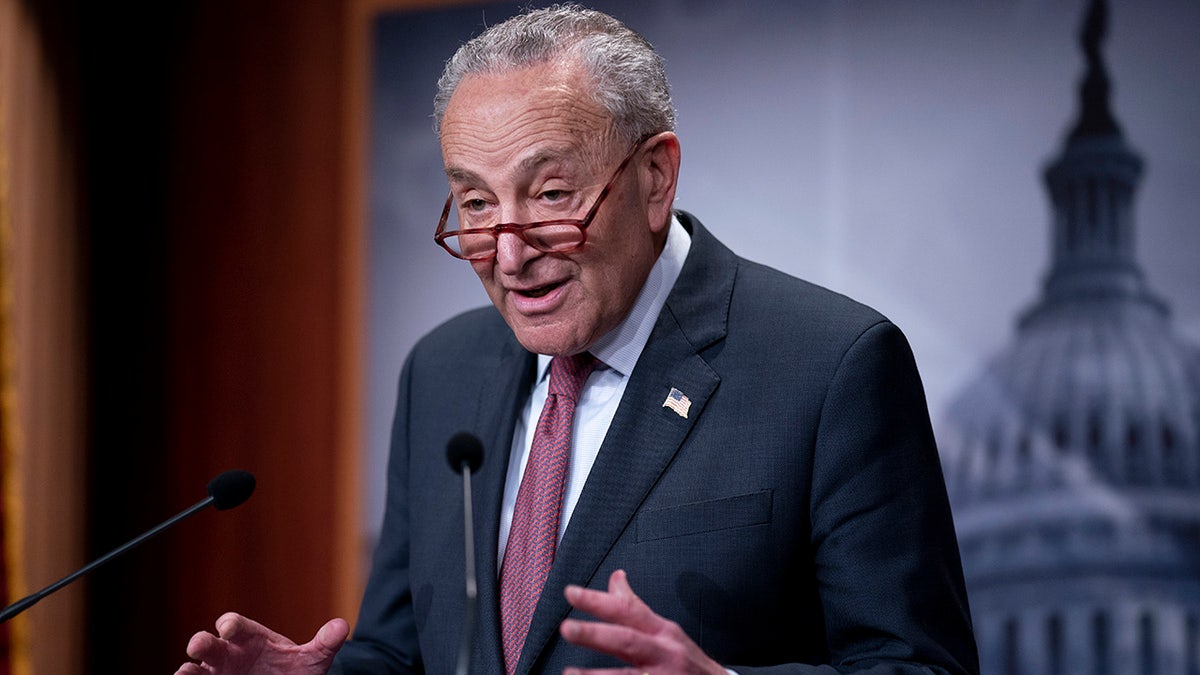 Prosecutors, who detailed meetings and dinners between Menendez and Egyptian officials, say Menendez gave sensitive U.S. government information to Egyptian officials and ghostwrote a letter to fellow senators encouraging them to lift a hold on $300 million in aid to Egypt, one of the top recipients of U.S. military support.
Menendez and his wife pleaded not guilty on Wednesday at a Manhattan federal courthouse. Both will turn in their personal passports, but Menendez maintains his official passport as a senior senator.
The Democrat senator was also ordered to refrain from communicating with Senate staff and will be under pre-trial supervision. His personal recognizance bond is set for $100,000. His wife's bond was set at more than double that amount at $250,000.
HERE'S HOW HOUSE REPUBLICANS ARE TRYING TO FORCE BIDEN'S HAND ON BORDER SECURITY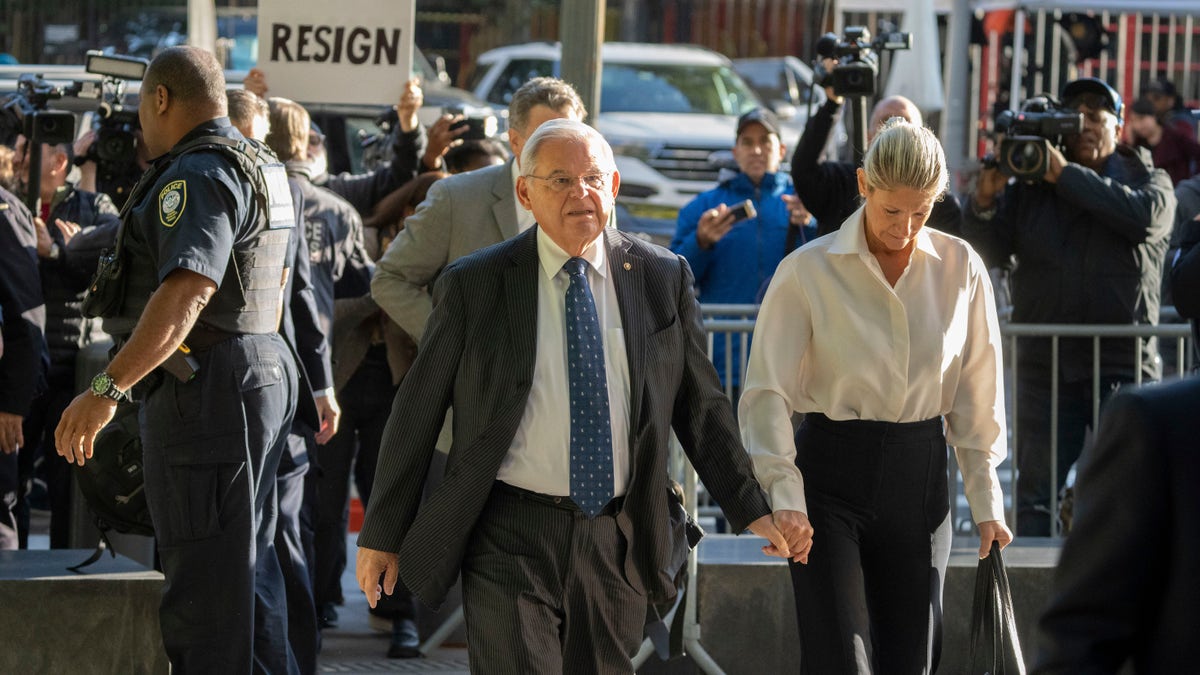 So far, Menendez has refused to resign his seat, but stepped down from his position as chair of the Senate Foreign Relations Committee on Friday.
Menendez was also indicted on federal bribery charges in 2016 in a case related to a wealthy Florida eye doctor and longtime friend who gave generous donations to Menendez and allegedly received benefits in return. Menendez was acquitted of the charges in 2018 following a mistrial. The new charges are unrelated.
BOB MENENDEZ, WIFE NADINE PLEAD NOT GUILTY ON FEDERAL CORRUPTION CHARGES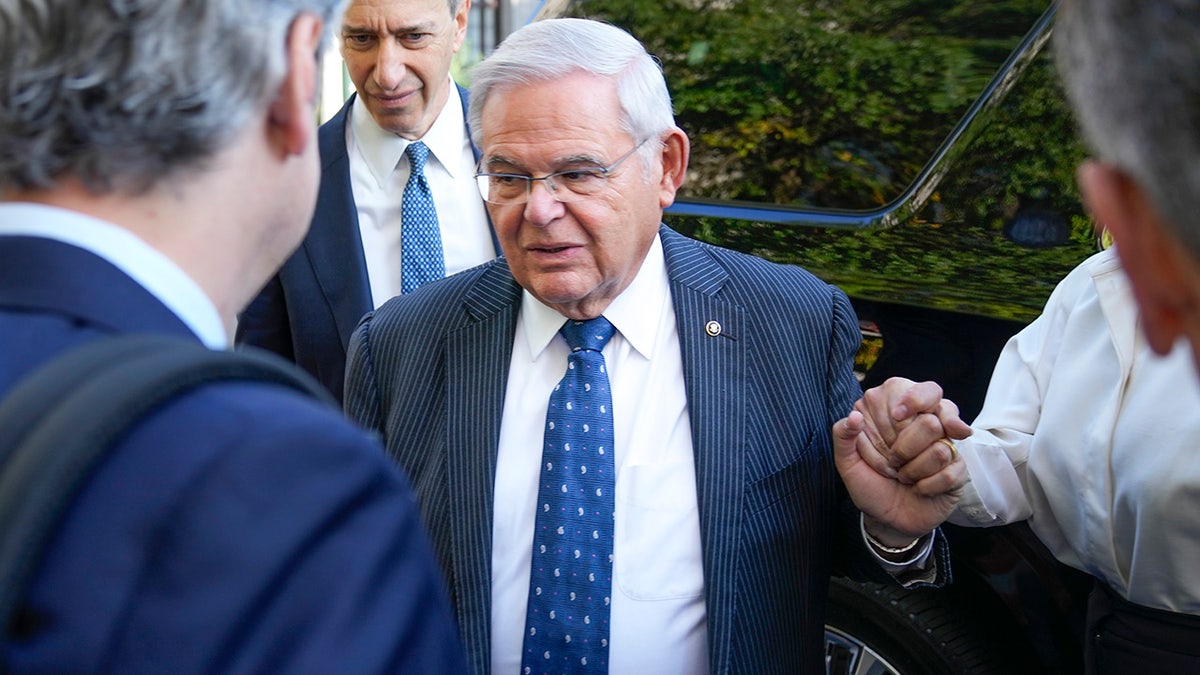 Menendez insisted at a press conference Monday that he will be exonerated, as he detailed his decades-long record in Congress and insisted hundreds of thousands of dollars in cash the FBI found at his home was withdrawn from his personal savings account.
As of Wednesday, more than half of the Senate Democratic Caucus have called on Menendez to resign.
Fox News' Danielle Wallace and Anders Hagstrom contributed to this report.