Schools in New York to guarantee student enrollment regardless of immigration status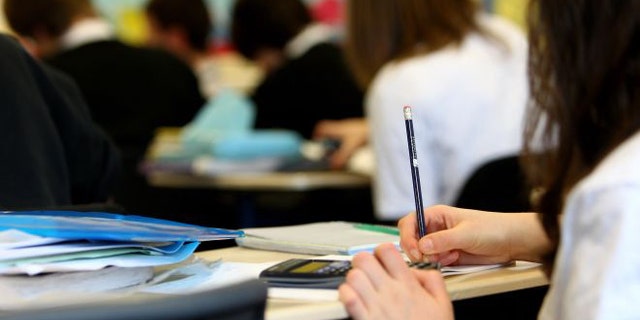 NEWYou can now listen to Fox News articles!
ALBANY, N.Y. (AP) – New York's attorney general says 20 school districts statewide have agreed to ensure students can enroll regardless of their immigration status.
Attorney General Eric Schneiderman says the districts are to remove from enrollment materials inquiries about citizenship or immigration status concerning the students, their parents or guardians.
He says those districts' inquiries were inconsistent with a 1982 U.S. Supreme Court ruling.
They were investigated following a state review of enrollment policies and procedures for unaccompanied minors and other undocumented students that originally focused on New York City.
The districts cited include the Amherst, Carthage, Cheektowaga, Cuba Rushford, Dryden, Gates Chili, Greenville, Hilton, Homer, Lyme, Manchester-Shortsville, Penfield, Pittsford, Spencerport, Sullivan West, Vestal, and Williamson central school districts.
Others are the Oneida, Port Jervis, and Watertown city school districts.
Like us on Facebook