Sarah Huckabee Sanders named new White House press secretary: Who is she?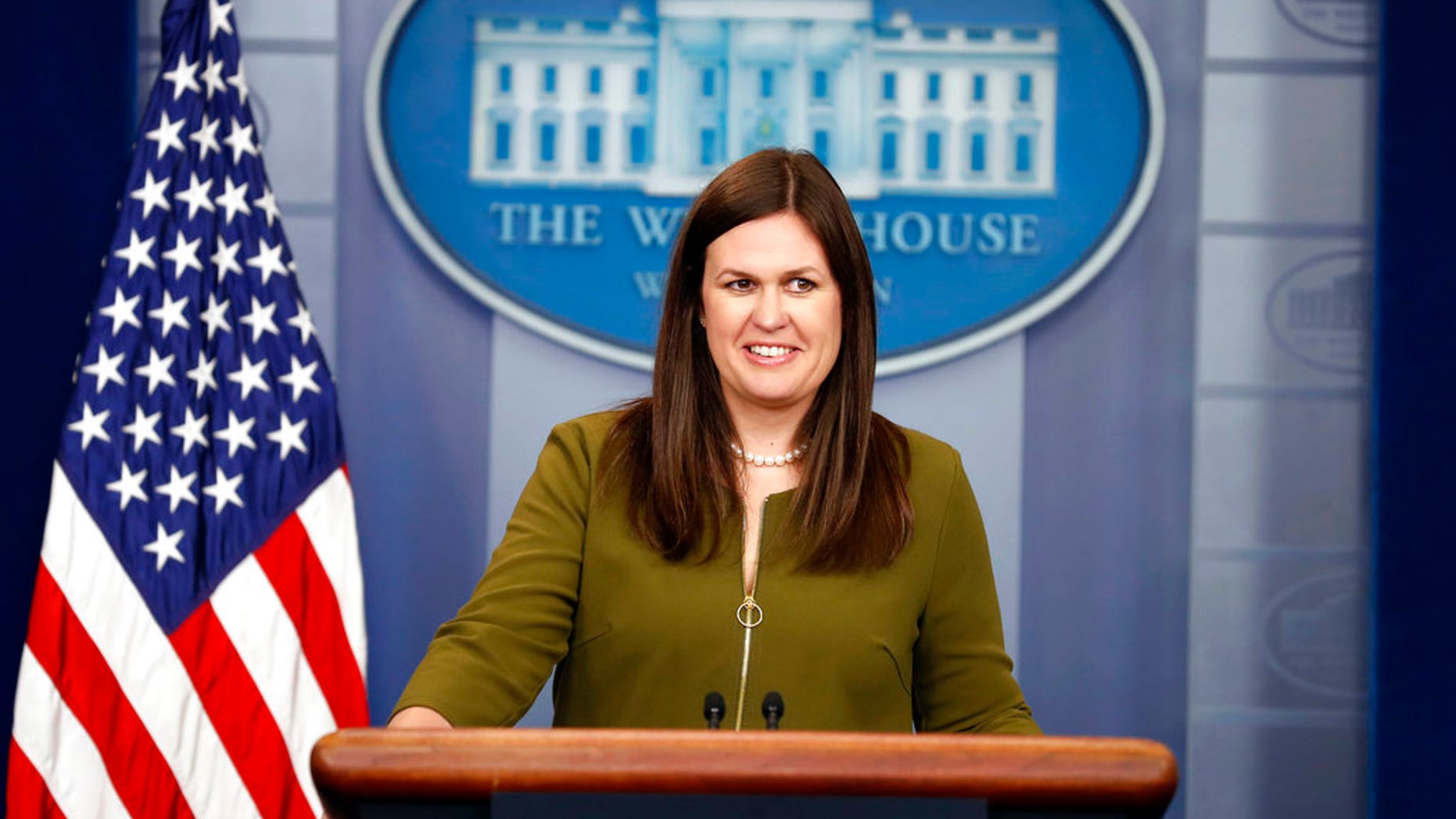 Sarah Huckabee Sanders was named the new White House press secretary Friday afternoon following the resignation of Sean Spicer.
Spicer resigned Friday after President Donald Trump appointed New York financier Anthony Scaramucci to communications director. In a tweet, Spicer said he would continue in his role until August.
Sanders, as Spicer's deputy, had recently taken more of a prominent role in the White House communications as she took over the daily briefings and turned them into off-camera events. Scaramucci told reporters Friday that Trump thought Sanders does a "phenomenal job."
It was Sanders, too, who stood behind the briefing room lectern on what was one of the Trump administration's biggest news days – the firing of FBI Director James Comey.
SARAH HUCKABEE SANDERS NAMED NEW WHITE HOUSE PRESS SECRETARY
At 34 years old, Sanders – the daughter of former GOP presidential contender and Arkansas Gov. Mike Huckabee – has been involved in politics most of her life. She spent her teens in the governor's mansion in Little Rock before attending Ouachita Baptist University, a private liberal arts school in southwest Arkansas.
Sanders has worked on multiple Republican campaigns aside from her father's own.
She worked on former President George W. Bush's reelection campaign in 2004, acted as a senior advisor to Arkansas Sen. Tom Cotton's Senate bid and managed other Arkansas Sen. John Boozman's bid for the Senate.
When asked about a possible promotion to the press secretary position in May, Huckabee insisted that his daughter "likes what she is doing."
WHO IS SARAH HUCKABEE SANDERS?
"She really, really likes [Spicer] and respects him a lot and really enjoys working with him and has no desire to take the job that he has," Huckabee said then.
He also credited Sanders' brothers for helping her with her poise behind the briefing room lectern.
"She grew up pretty doggone tough. She had to, as a matter of survival," Huckabee said. "She's got a very sweet heart, but she's tough, and she can handle herself. She's had to take all kinds of gruff from her brothers, so she's pretty fearless."
Sanders married Bryan Sanders in 2010, and the two have three children.