Santorum takes break from trail for Easter weekend, Romney moves on Pennsylvania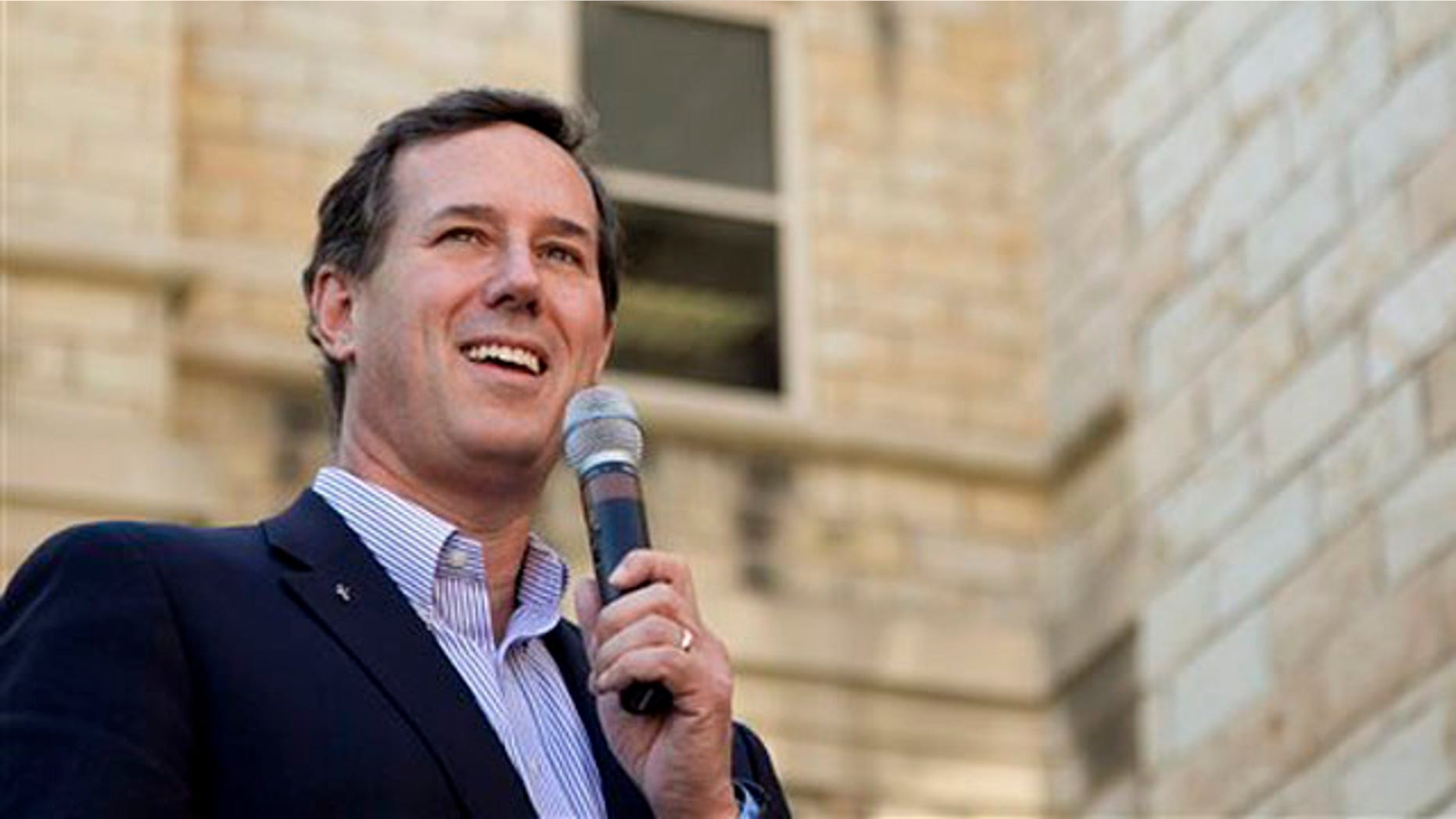 Rick Santorum is taking a four-day break for the Easter holiday, giving the campaign some downtime even as Mitt Romney moves into the state the underdog has described as pivotal.
Romney on Thursday is campaigning across Pennsylvania as his operation pours resources into the state ahead of the April 24 primary. The Republican presidential front-runner is looking for a knockout punch later this month as he tries to wrap up the nomination -- and a victory in the state Santorum used to represent in Congress could be it.
Santorum has effectively promised that he will win Pennsylvania, though his campaign notes it will be tough for him to go on if he doesn't. He's already trailing Romney by hundreds of delegates.
Despite the deficit, Santorum returned to his Virginia home Wednesday night after appearing at some campaign events and going bowling in Pennsylvania, which he represented in Congress for 16 years.
Campaign spokesman Hogan Gidley said Santorum has scheduled fundraising events for Monday and plans to resume campaigning Tuesday for Pennsylvania's primary.
This week, Santorum lost primaries in Wisconsin, Maryland and Washington, D.C., to Romney.
Meanwhile, the Romney-supporting Restore Our Future super PAC bought $240,000 in ad time this week for Pennsylvania and the other four states holding primaries in late April. The super PAC spent the same amount last week.
If Romney can best Santorum on his home turf, it will make Santorum's path forward almost impossibly narrow.
"We have to win here," Santorum said Wednesday.
Gidley also said Tuesday night that the Pennsylvania race is "pivotal."
"You could survive it, but it would be tough," Gidley said, speculating about the implications of a Pennsylvania loss.
Santorum on Tuesday hammered the point that only half the total delegates available in the GOP contest have been awarded, and predicted the Pennsylvania contest could turn the tide.
The delegate math, though, is beyond daunting.
Romney has 658 delegates, according to the Associated Press tally, compared with 281 for Santorum. Newt Gingrich trails with 135, followed by Ron Paul with 51.
It takes 1,144 to win.
The Associated Press contributed to this report.