Rubio introduces bill to stop DC from enacting gun control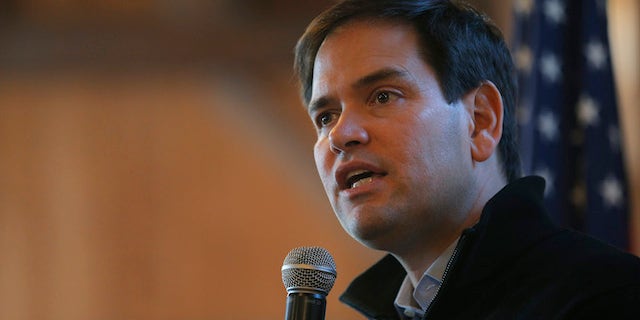 NEWYou can now listen to Fox News articles!
Florida Sen. Marco Rubio, a likely GOP presidential candidate, on Thursday introduced legislation in Congress that would prevent the District of Columbia's local government from enacting gun control measures.
Should it pass, the bill would restrict the D.C. government from having the "authority to enact laws or regulations that discourage or eliminate the private ownership or use of firearms for legitimate purposes."
The legislation, which Ohio Rep. Jim Jordan joined Rubio in sponsoring, is called the "Second Amendment Enforcement Act of 2015."
"For years, the District of Columbia has infringed on its residents' Second Amendment rights and rendered them vulnerable to criminals who could care less what the gun laws are," Rubio said in a statement. "This legislation will finally allow D.C.'s law-abiding residents and visitors access to firearms for sporting or lawful defense of themselves and their homes, businesses and families."
In a joint news release, here's how Rubio and Jordan describe what the legislation does:
Remove the authority of the D.C. Council to enact restrictive gun control measures;
Conform D.C. law to federal law governing firearm commerce;
Enable D.C. residents to obtain firearms from licensed dealers in Maryland and Virginia;
Repeal D.C.'s onerous firearm registration system;
Create a "shall-issue" permitting system for concealed carry, including provisions pertaining to background checks and firearm training;
Create authority for private entities and secure public buildings to determine whether, or to what degree, firearms will be allowed on their premises.
"Washington, D.C. has some of the harshest laws against gun owners in the nation," Jordan said in a statement. "By rolling back unnecessary restrictions and protecting the rights of homeowners to protect themselves, this bill will make Washington, D.C. a safer place for law-abiding citizens, and will restore the original intent of the Second Amendment to our nation's capital."
Read the text of the bill here.