Romney Leaves Competitors in the Dust in New Hampshire Poll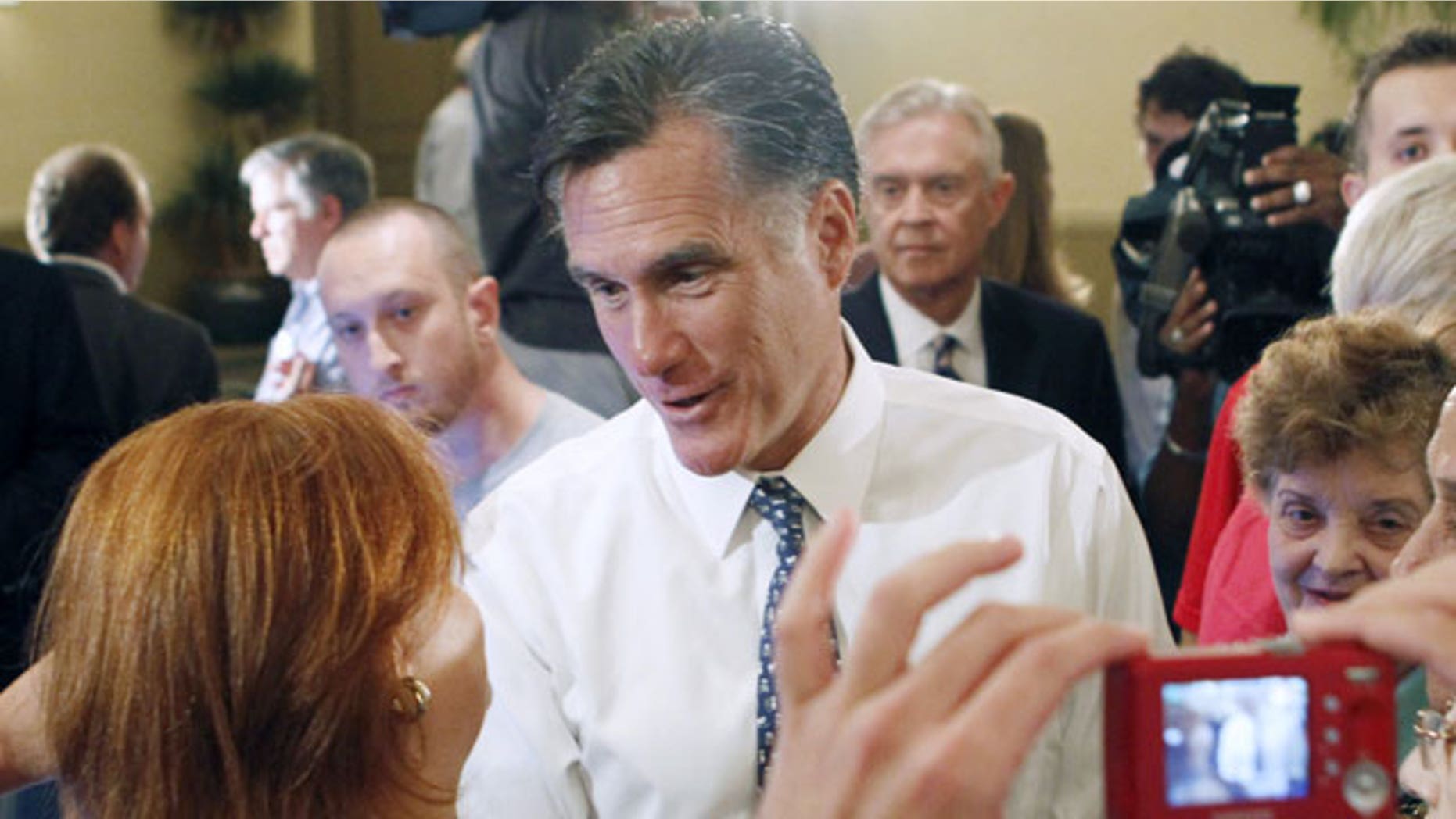 Former Massachusetts Gov. Mitt Romney is so far ahead of the other Republican presidential candidates in the first-in-the-nation primary state of New Hampshire that the other candidates may have to rethink their strategies.
According to a Suffolk University/7NEWS poll of 400 likely Republican primary voters, Romney has a 27-point lead over his nearest rival, with Ron Paul in second place at 14 percent. Jon Huntsman marched up the poll coming in third with 10 percent and Rick Perry is idling in fourth place at 8 percent.
The rest of the field, including undeclared potential candidate Sarah Palin, earned 6 percent or less. Eleven percent of likely New Hampshire GOP primary voters were undecided.
"Mitt Romney is saying 'get out of my back yard' and making New Hampshire his strong firewall despite showing some weakness in the other states' early primaries," said David Paleologos, director of Suffolk University's Political Research Center. "The anti-Romney candidate at this point could be either Ron Paul, who has polled consistently over the past year, or Jon Huntsman, whose numbers are really growing."
A separate poll by American Research Group, out later in the day Thursday, gave Romney a 17-point lede over Perry, 30-13. Paul came in at 12 percent and Huntsman at 10 percent.
The poll of 600 likely Republican primary voters conducted Sept. 16-21 found Romney's percentage of backers unchanged while many of the other candidates all climbed in the poll. Bachmann, however, lost 5 percentage points since the July survey.
Perry, the Texas governor, isn't fretting too much from concerns he could be upstaged as a result of a tussle between him and Romney over Social Security.
"I think it is important for the people of America and certainly in the Republican primary to see the clear differences the Republicans have," he told Fox News on Wednesday night. "We need to nominate someone who will have a stark clear differences between the Republican nominee and President Obama, and I think I am that person who can clearly delineate the difference. We don't need to nominate Obama-lite. We don't need to nominate someone who is going to blur the lines between President Obama and our nominee."
It's no surprise that Romney is doing so well in the Granite State. He owns a home there and is a former governor of neighboring Massachusetts. He has spent a lot of time over the last several years mapping out the GOP terrain in New Hampshire.
The strategy appears to be paying off in the state. Romney's numbers were even stronger in a breakdown of those "very likely" to vote -- 44 percent; and among those who self-identified as conservatives -- 48 percent. He's also listed as the second-choice candidate for 22 percent of voters who didn't pick him as their top nominee, and is viewed favorably by 69 percent of respondents, a very strong number compared to the other candidates.
"Romney's added strength in the second-choice question reduces the probability that any other candidate will be able to mobilize and capture all of the non-Romney voters as well as the undecided voters," Paleologos said.
While Perry has picked up some A-1 endorsements from Republican governors, on Thursday Romney won A-list backing from a Republican congressman. Rep. Darrell Issa of California, chairman of the House Oversight and Government Reform Committee, said Romney's business background makes him the right candidate to turn around the economy.
But don't count Perry out. As the GOP candidates prepare to debate Thursday night in Florida in a forum hosted by Fox News and Google, a new Quinnipiac poll puts Perry ahead of Romney there, 28-22 percent. Perry's increase over Romney grows to 31-22 percent if Palin isn't included and leads Romney 46-38 percent in a two-man face-off.
Romney has barely moved since he led the Florida GOP pack with 23 percent in an Aug. 4 survey by Quinnipiac while Perry has surged from 13 percent in that survey conducted before he formally announced his candidacy.