Romney Feeds Media Hunger at Announcement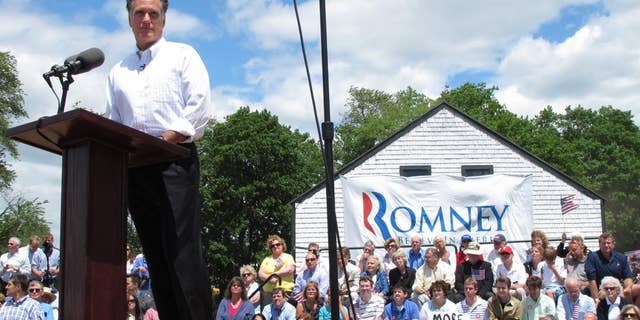 NEWYou can now listen to Fox News articles!
Stratham, New Hampshire - Former Massachusetts Governor Mitt Romney's presidential announcement had all the trappings of a major presidential campaign trail event.
It had the two-tiered camera riser, hundreds of New Hampshire GOP activists, but most of all, the throngs of press.
At least 30 television cameras, loads of still photographers and reporters from every kind of media who just seemed excited to be once again covering a major political event in the leadoff presidential primary state of New Hampshire.
Romney, in a button-down shirt and no necktie, came out early to help serve supporters bowls of his wife Ann's homemade chicken chili.
A scrum of cameras and reporters chased Romney as he tried to interact with supporters.
"What do you think of Sarah Palin visiting New Hampshire?" shouted out a reporter.
"It's terrific," replied Romney.
Romney's announcement speech was received well by most of the press, and his staff seemed satisfied with both the event and the idea that they no longer have to pretend they're not working on a presidential campaign.
But it just seemed to stoke the appetite of a hungry national political press corps.
"You sticking around here all day?" one reporter shouted to a colleague.
"No way, I'm going hunting for Sarah Palin's magical mystery bus tour," was the reply.