Romney builds delegate lead with Super Tuesday wins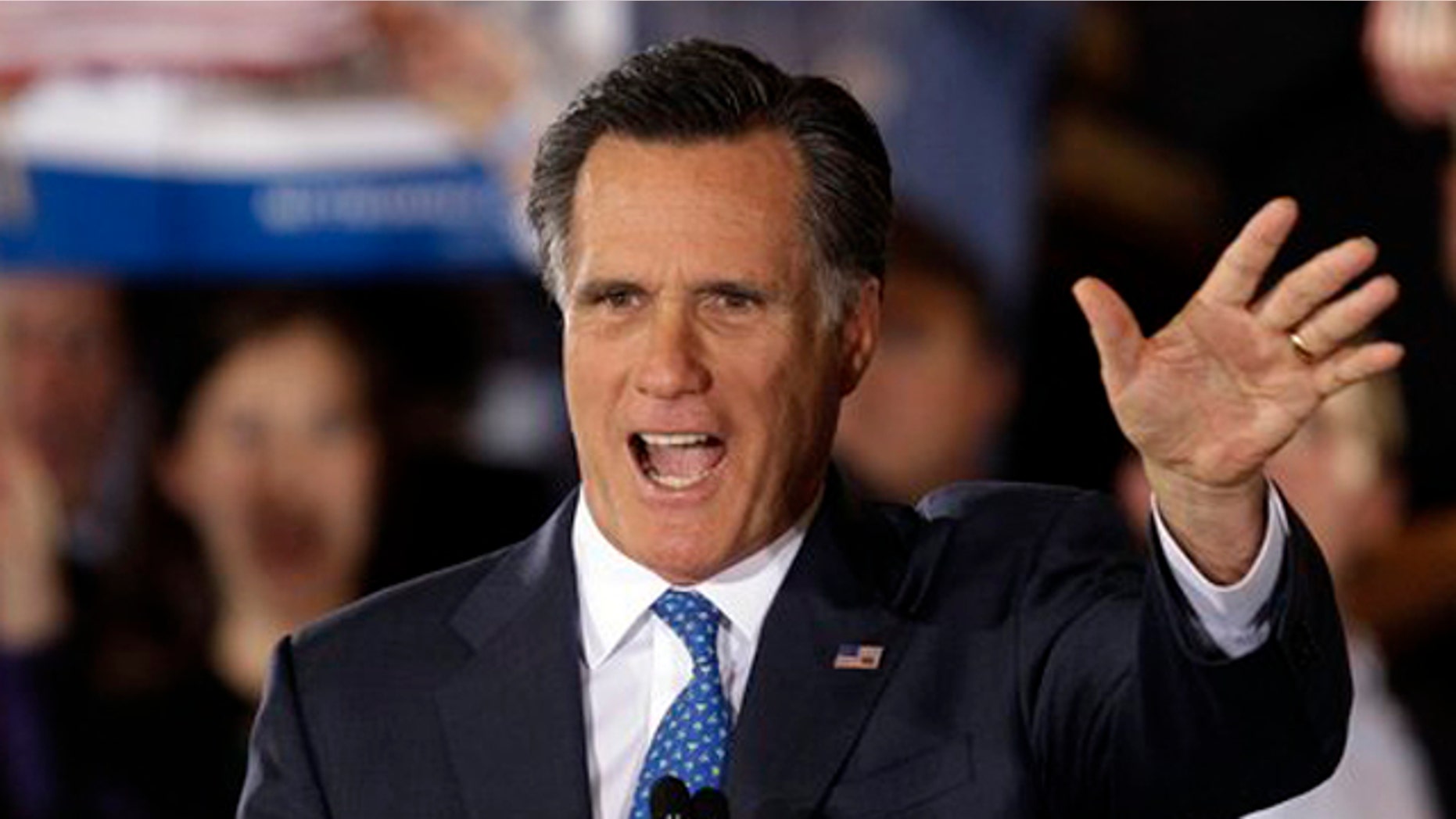 WASHINGTON – Mitt Romney's opponents earned enough victories in Super Tuesday's stakes to keep the GOP presidential primary race in flux – but Romney was able to power through any nicks inflicted by Rick Santorum and Newt Gingrich as the front-runner increased his ever-expanding lead in the delegate count.
Romney won six state contests on Tuesday, including Ohio. Santorum picked up three, and Gingrich picked up one.
While the victories by Santorum and Gingrich keep the race going, Romney's Super Tuesday wins brought him a big step closer to the overriding goal of all four GOP candidates – amassing 1,144 delegates and clinching the nomination.
In the post-Super Tuesday phase, the race revolves not around gaining momentum but reaching for that delegate threshold.
The numbers show Romney building a comfortable, albeit reversible, lead as the candidates head into Kansas this weekend and back down South next week for contests in Mississippi and Alabama.
Romney now leads with 415 delegates – the number includes endorsements tallied by the Associated Press from members of the Republican Party who can support any candidate.
In the same count, Santorum is in second with 176 delegates.
Gingrich has 105, and Ron Paul has 47.
Romney built his lead substantially with his victories Tuesday in six states, including the headline-grabber of Ohio. The wins afforded him a bump of more than 200 delegates.
In Ohio, Romney was projected the winner shortly after midnight. With nearly all precincts reporting, Romney won with 38 percent to Santorum's 37 percent -- barring any unforeseen vote correction by Ohio officials. It was a major win for Romney in a state where he trailed Santorum just days ago.
Romney also won contests in Alaska, Idaho, Vermont, Virginia and Massachusetts, the state where he served as governor. Virginia was perhaps the least suspenseful contest of the night, as only he and Paul qualified for the ballot.
At his post-election rally in Boston, Romney kept his focus trained on President Obama and expressed confidence in the momentum of his delegate-amassing operation.
"I'm not going to let you down. I'm going to get this nomination," Romney assured the crowd.
But Santorum nevertheless notched important victories in North Dakota, Tennessee and Oklahoma. The wins help Santorum regain his footing after losing out to Romney in Michigan and Arizona a week ago, and in Washington state over the weekend.
Santorum, striving to be seen as the lone conservative alternative to Romney, sounded a confident tone as he addressed supporters in Steubenville, Ohio.
"We can add to Iowa, Missouri, Minnesota, Colorado -- now Oklahoma and Tennessee," Santorum said, ticking off his primary and caucus victories to date. "We have won in the West, the Midwest and the South, and we're ready to win across this country."
As he has before, Santorum said he's the only Republican candidate who can go toe-to-toe with Obama on "the most important issue of the day" -- the federal health care overhaul.
"I've never been for an individual mandate, at a state or federal level," Santorum said, in an implicit jab at the past support by Gingrich and Romney for an individual requirement to buy health insurance.
Gingrich won the night's most valuable contest in terms of sheer delegates, clinching 46 of the 76 delegates allotted to Georgia. Romney secured 13 while Santorum claimed 2.
His victory in Georgia was also his first since the South Carolina contest in January.
The former speaker rallied a crowd of supporters in Atlanta Tuesday night, as he lambasted the media and the "elite" for trying to "kill" his campaign earlier in the season. "I hope the analysts in Washington and New York who spent June and July explaining our campaign was dead will watch this tonight and learn a little bit from this crowd and from this place," he said.
Gingrich used a lengthy speech to decry Obama's energy policy and promote his own campaign promise to bring gas prices down to $2.50 a gallon. Making clear his campaign will go on, he claimed he is the only GOP candidate in the field who can debate Obama "decisively" going into November.
"I'm the tortoise. I just take one step at a time," he said.
Gingrich's victory in Georgia, which he represented in Congress for 20 years, gives the former House speaker a much-needed boost after a rough six weeks on the campaign trail. Since winning South Carolina, Gingrich's most frequent primary finish has been fourth place, though he had a handful of second- and third-place finishes. With two wins now under his belt, both in the South, Gingrich can head into next week's contests in Alabama and Mississippi making the argument that he is the candidate favored by voters in the deep South.
In total, 419 delegates were at stake on Super Tuesday, more than the total number that has been awarded in all the contests to date.