Romney apologizes for high school 'pranks,' says doesn't recall hair-cutting incident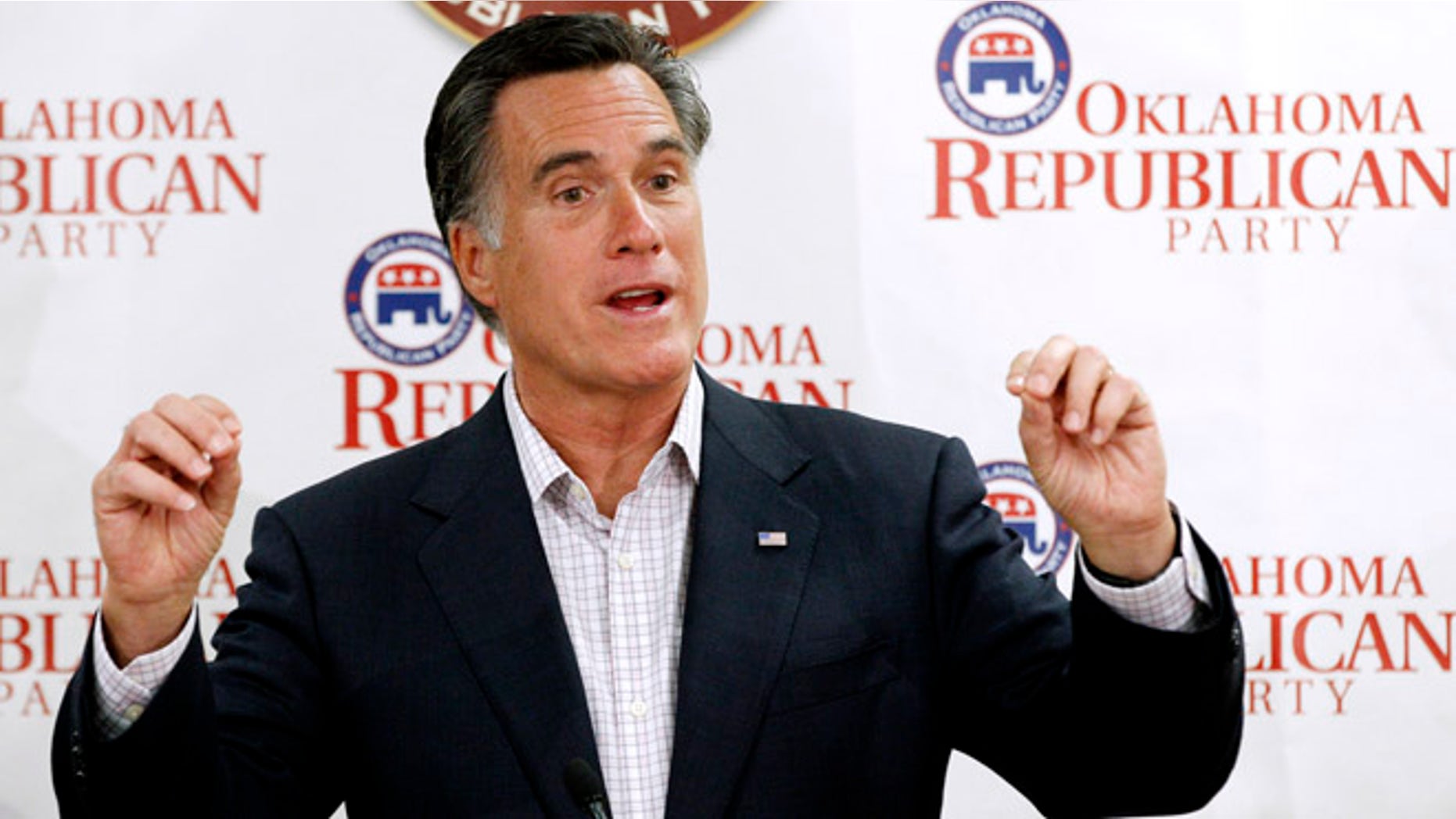 Mitt Romney apologized Thursday for what he described as "hijinks and pranks during high school," in response to a newspaper story that claimed he and other students pinned down a classmate and cut off his hair back in 1965.
The individual involved was gay, according to the Washington Post story, and was sporting bleached blond hair at the time.
Romney, though, told Fox News Radio Thursday he doesn't recall that specific incident, and certainly did not know the student was gay.
"I don't remember that incident," he said. "And I'll tell you I certainly don't believe that I ... thought the fellow was homosexual. That was the furthest thing from our minds back in the 1960s, so that was not the case."
But he acknowledged playing pranks and teasing other students, and apologized for those that went "too far" -- while noting he is "a very different person" now.
"Back in high school, you know, I did some dumb things and if anybody was hurt by that or offended, obviously I apologize," Romney said.
"For me, it's about 48 years ago, so, again, if there's anything I said that's offensive to someone I certainly am sorry about that, very deeply sorry about that. But there was no harm intended."
The Washington Post published a lengthy story Thursday about Romney's days at Cranbrook School.
Sourcing several fellow students, the article claimed the young Romney was perturbed by the bleached hairstyle of student John Lauber. Lauber died in 2004 -- the Post claimed to have confirmed details of the Cranbrook School incident with five students.
"He can't look like that. That's wrong," Romney reportedly told a friend after seeing Lauber's hair. According to the story, Romney led a group of students who tackled Lauber while Romney cut his hair off as the student "screamed for help."
While saying Thursday that he didn't recall the incident, Romney said, "I had no idea that this person might have been gay."