Robert Morgenthau: A Legacy of Public Service and Prosecution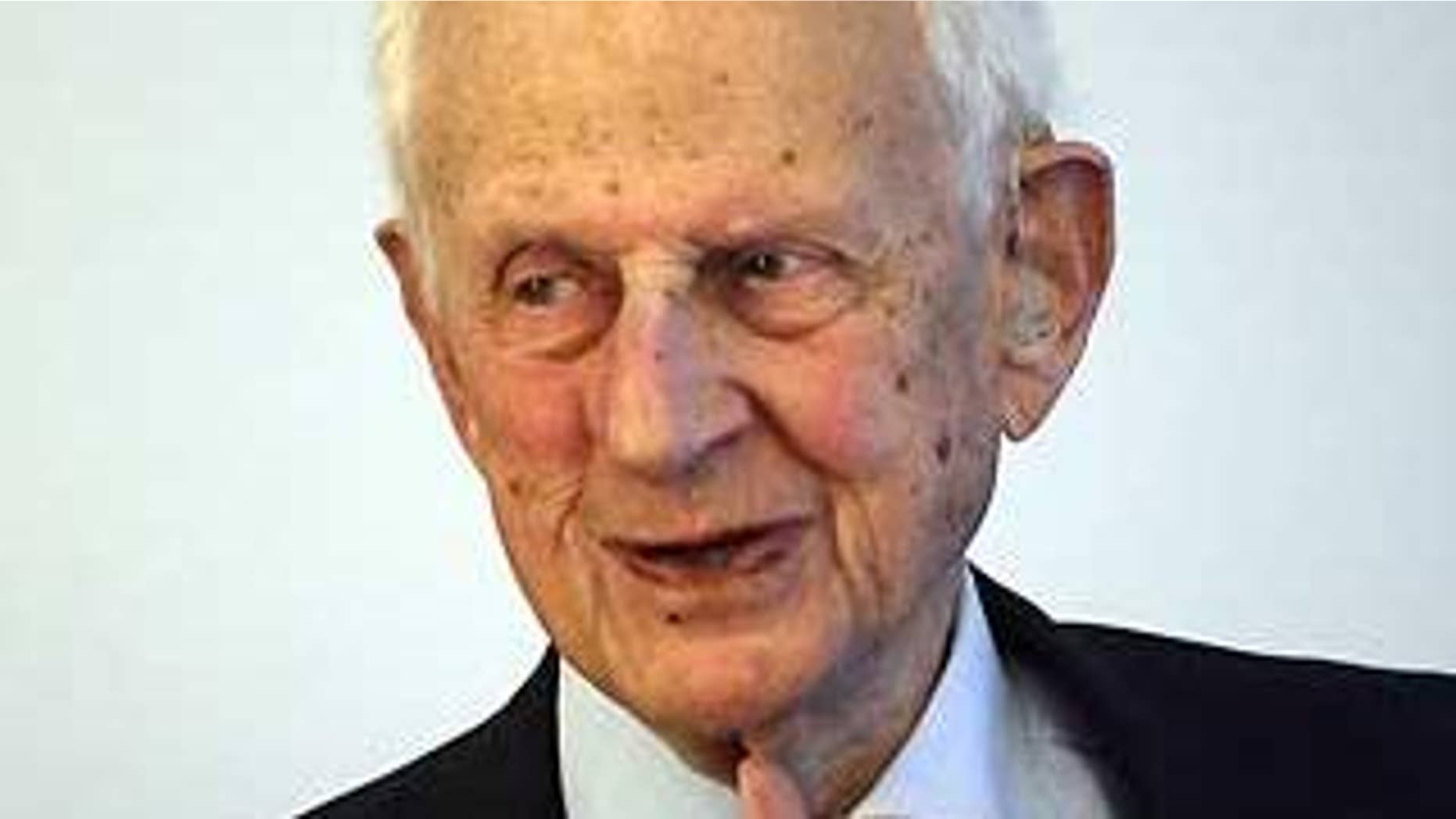 Robert Morris Morgenthau, Manhattan's nine-term district attorney, has truly seen it all throughout his illustrious career as one of the most storied law enforcement officials in U.S. history.
Morgenthau, the 89-year-old iconic prosecutor who has overseen a reported 3.5 million cases throughout his 35-year career in the nation's highest-profile district attorney's office, has prosecuted dozens of notable defendants, including Mark David Chapman for murdering John Lennon in 1980 and Dennis Kozlowski, the former Tyco chief executive found guilty of stealing millions from the manufacturing giant.
Outside of New York circles, Morgenthau is perhaps best-known as the model for the original district attorney on "Law & Order." Creator Dick Wolf has said Morgenthau, who once appeared on the show as a judge, was the inspiration for the Adam Schiff character.
Born into a politically-connected family on July 31, 1919, Morgenthau, a New York City native, is the son of Henry Morgenthau Jr., secretary of the treasury under President Franklin Roosevelt, and the grandson of Henry Morgenthau Sr., the U.S. ambassador to the Ottoman Empire during World War I.
The Morgenthaus were closely tied to the Kennedys; as a boy, Robert Morgenthau raced sailboats with John F. Kennedy off Cape Cod.
In 1940, after graduating from Amherst College, Morgenthau enlisted in the U.S. Naval Reserve and served four and a half years during World War II. He served aboard three destroyers and attained the rank of Lieutenant Commander, as well as a Bronze Star and a Gold Star for service.
After the war, Morgenthau enrolled at Yale School and then joined New York City law firm Patterson, Belknap & Webb upon graduation in 1948. Six years later, Morgenthau, who practiced corporate law, would become a partner.
His career as a prosecutor began in 1961 when he accepted an appointment from his boyhood friend, President John F. Kennedy, as U.S. Attorney for the Southern District of New York.
During his eight-year tenure as a U.S. attorney, Morgenthau received widespread acclaim for his prosecutions in cases of tax fraud, organized crime and white-collar crime. He also established a special unit to investigate securities fraud and prosecuted bribery cases against city officials, IRS attorneys and accountants.
In 1970, Morgenthau resigned from the post following calls from President Nixon's Justice Department, and he returned to private life.
After a failed run as the Democratic nominee for governor of New York, Morgenthau was elected Manhattan's district attorney in 1974 during a special election caused by the death of Frank Hogan, who had served as DA for more than 30 years.
As the borough's top law enforcement officer, Morgenthau, who took the office at age 55, continued his reputation as a staunch opponent of white-collar crimes and organized crime. Some of Morgenthau's high-profile cases include prosecutions of Robert Chambers, the "Preppy Killer" who was sentenced to 15 years in prison after being convicted of killing an 18-year-old girl during rough sex in New York's Central Park, and a fraud probe into the Bank of Credit and Commerce International.
The nine-term incumbent announced in February that he would not seek re-election in November.
"I recently realized I'm 25 years beyond normal retirement age," Morgenthau told reporters as his wife, journalist Lucinda Franks, and longtime secretary Ida Van Lindt looked on. "I decided I would not push my luck any further."
Morgenthau, who will turn 90 in July, said health was not a factor in his decision. He did not endorse any potential successor.
Notable names who have served in Morgenthau's Manhattan office include Robert F. Kennedy Jr., Andrew Cuomo, New York's current attorney general, and Eliot Spitzer, former governor and attorney general of New York.
Morgenthau, a father of seven, has received dozens of awards and honors, including the Citation of Merit from Yale Law School, the Thomas Jefferson Award in Law from the University of Virginia and the Distinguished Public Service Award from the New York County Lawyer's Association.
Morgenthau is also active in New York's Police Athletic League, which he has served since 1962, initially as president and later as chairman. He's also a chairman of the Museum of Jewish Heritage.