Rick Perry's pictures from his trip to Saudi Arabia go viral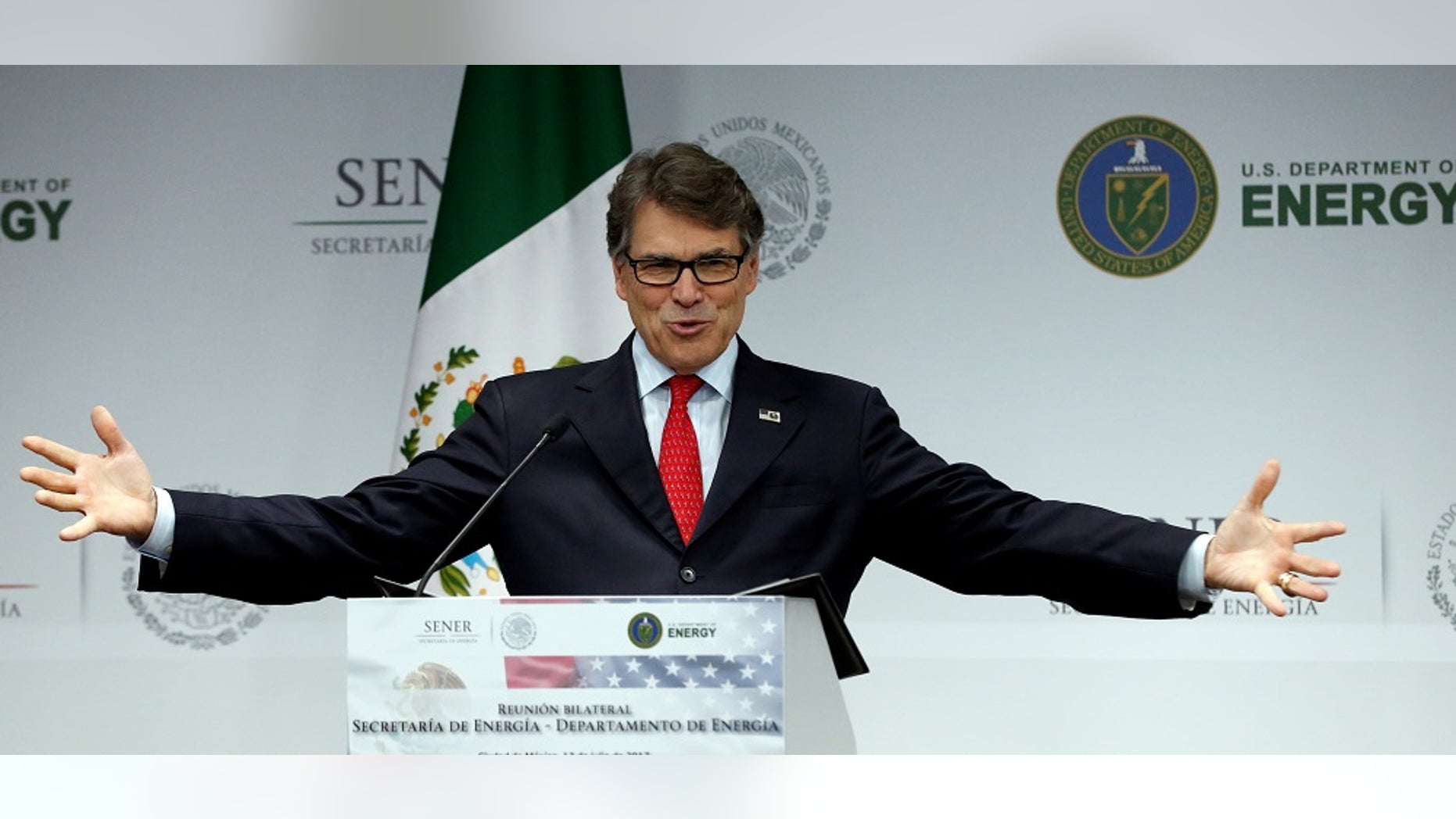 Secretary of Energy Rick Perry seemed to be enjoying his trip to Saudi Arabia based on photos posted on social media.
Perry was in Saudi Arabia to meet with Khali Al Falih, the country's minister of energy, industry and mineral resources, to discuss how to make fossil fuels cleaner and to manage carbon produced from them.
TRUMP FLOUTS WARNINGS, TO DECLARE JERUSALEM ISRAEL'S CAPITAL 
In a press release, Perry said Saudi Arabia and the U.S. were entering an "exciting new phase in our energy partnership, building on our collective success with an eye to the future."
Al-Falih took his new friendship with Perry to the next level by posting photos on Twitter of the energy secretary during his trip the country.
The tweet caption read: "Thank Secretary Perry for this important visit to the Kingdom to support the march of cooperation between the two friendly countries in the fields of energy. This cooperation holds boundless potential."
RICK PERRY CONFIDENT TRUMP WILL DELIVER ON TRUMP WILL DELIVER ON TAX CUTS
The tweet also contained four photos of Perry enjoying the country's picturesque deserts.
The photos showed Perry sitting on a dune, his bare feet in the sand and the sun in the background. Another photo captured Perry holding a hunting falcon as far from his face as possible. The third photo captured Perry looking shocked over a pile of pita bread at an outdoor market. The fourth and final photo showed Perry wearing a robe, holding a large sword and donning a shemagh, a traditional Saudi Arabian headdress.
The photos went viral with social media users remarking that Perry appeared to be modeling and seemed to be having a great time.