Richmond Fed Flies Gay Pride Flag, Draws Criticism From State Lawmaker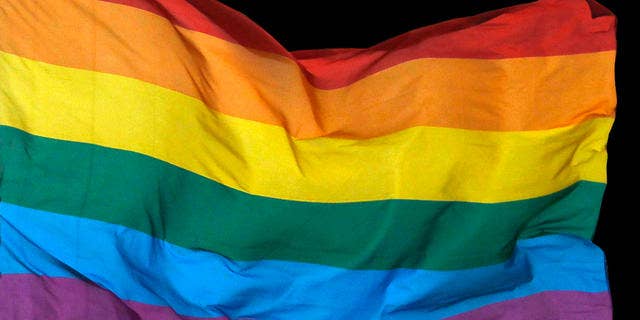 NEWYou can now listen to Fox News articles!
The Richmond Federal Reserve Bank's decision to fly the gay pride flag outside of its building, below the American flag, has outraged a Virginia lawmaker, who wants it removed.
In a letter to Richmond Fed President Jeffrey Lacker, Robert Marshall, a Republican state delegate, called the flag "a serious deficiency of judgment by your organization, one not limited to social issues," according to the Richmond Times Dispatch.
Marshall claimed that the homosexual behavior "celebrated" by the bank "undermines the American economy" and is a felony in the state, the newspaper reported.
"The Richmond Fed's endorsement of costly, anti-social, immoral behavior is rejected by 6,000 years of Western Religious and moral teaching," wrote Marshall, a conservative lawmaker who is an outspoken critic of gay rights. "You want the American people to trust your [judgment] in economic matters when your spokesperson celebrates an attack on public morals?"
Sally Green, the bank's first vice president and chief operating officer, told the newspaper earlier this week that the bank is flying the flag "as an example of our commitment to the values of acceptance and inclusion."