Rice Advised Bush to Stay Away From D.C. After 9/11 Attacks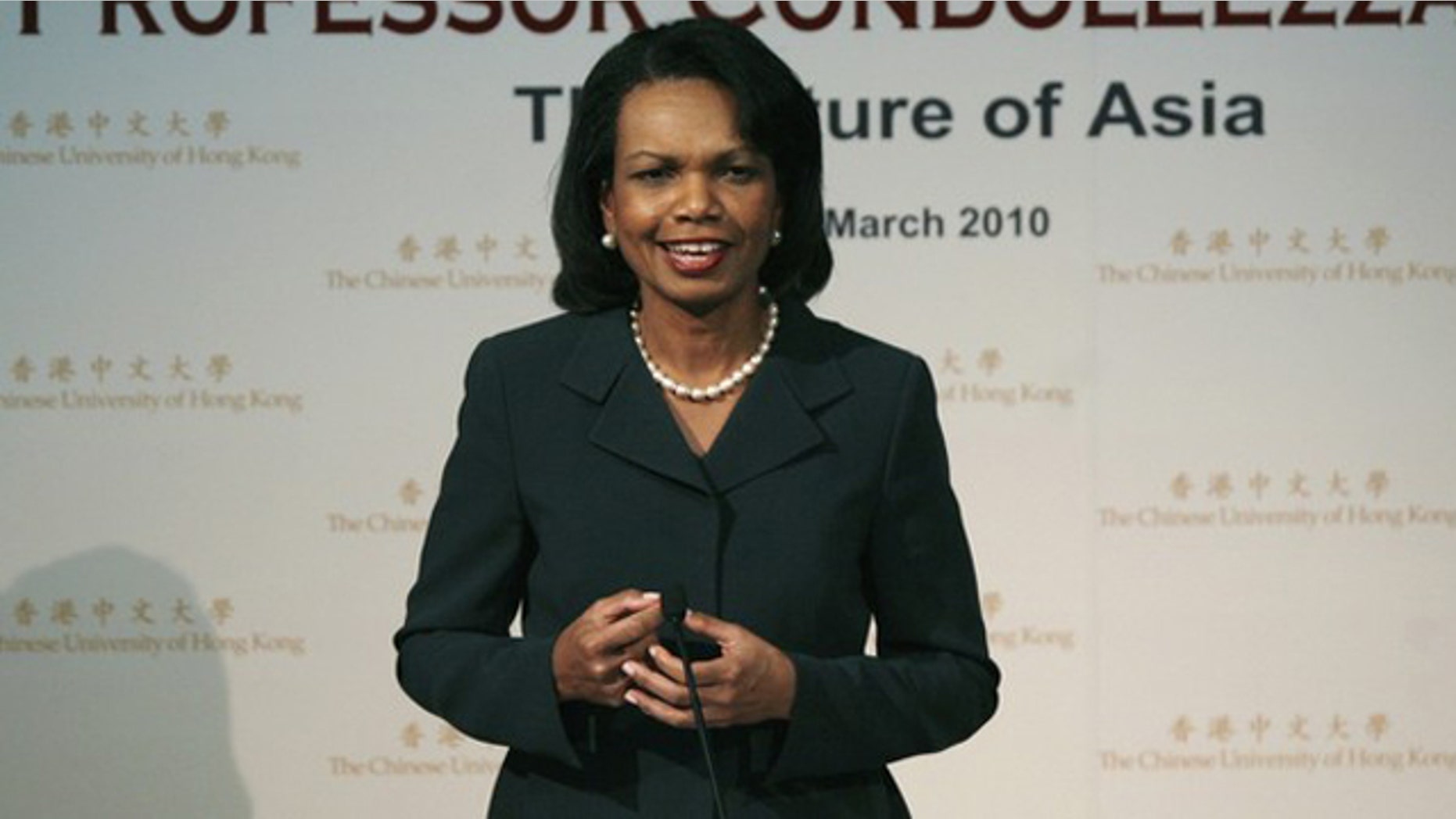 Condoleezza Rice advised President Bush to stay away from Washington in the wake of the Sept. 11 terrorist attacks by raising her voice in a heated exchange and hanging up the phone, the former national security adviser revealed in a documentary interview.
Britain's Daily Telegraph reported that Rice said in the television show that she argued with Bush not to leave Florida to return to the White House because it was a possible terrorist target.
"The president got on the phone and he said: 'I'm coming back,'" Rice recounted to the documentary. "I said: 'You cannot come back here. The United States of America is under attack. You have to go to safety. We don't know what is going on here.'"
"He said, 'I'm coming back.' I said, 'You can't.'"
"I said to him in a raised voice -- and I had never raised my voice to the president before -- 'You cannot come back here.' I hung up."
Rice said Bush was "quite annoyed with me to say the least."
"I've known the president a long time and I knew that he wanted nothing more than to be there at the helm of the ship," she said.