Resignation, changes on Trump legal team
The spokesman for President Trump's personal legal team resigned Thursday, as part of what may be a wave of changes for the president's inner circle.
The attorney who had been leading the charge for Trump's outside counsel team on the Russia investigation also will now take a lower-profile role. And there are reports that Anthony Scaramucci could be tapped for communications director -- he was meeting with the president Friday morning.
The resignation was tendered by Mark Corallo, who had been the lead spokesman on behalf of Trump's long-time personal attorney Marc Kasowitz and the legal team. Corallo, who was previously a spokesman for the Justice Department, reportedly objected to public criticisms of Special Counsel Robert Mueller. His resignation comes days after Trump told The New York Times that he didn't want Mueller investigating Trump family business ties outside the Russia scope.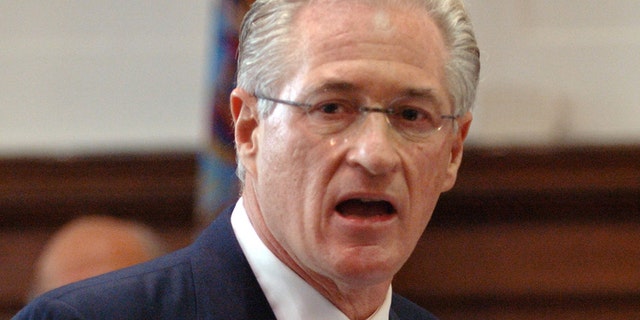 Despite media reports to the contrary, however, Kasowitz did not resign from the president's outside counsel team, a source close to Kasowitz told Fox News -- he will instead be taking a lower-profile role.
Kasowitz will continue to give his input and guidance to the president, as well as all members of the outside counsel.
Kasowitz was originally summoned to help assemble and launch an outside counsel team with the president's confidence. According to a source close to Kasowitz, he instructed Jay Sekulow to handle media appearances, John Dowd to work as a D.C. criminal lawyer, and Ty Cobb to handle the White House.
Kasowitz was on defense last week after ProPublica exposed a series of profanity-laden emails seemingly threatening someone who had criticized him. Kasowitz lashed out after receiving an email from the individual that reportedly said: "Resign Now."
PRESIDENT TRUMP'S LAWYER, MARC KASOWITZ, THREATENS SOMEONE OVER EMAIL, REPORT SAYS
Kasowitz later apologized. "The person sending that email is entitled to his opinion and I should not have responded in that inappropriate matter. I intend to send him an email stating just that. This one of those times where one wishes he could reverse the clock but of course I can't," Kasowitz said in a statement after the emails became public.
Reports also surfaced overnight Thursday that Scaramucci is being floated for White House communications director. First reported by Axios, Scaramucci, who supported Trump during the general election, is expected to fill the White House role that has remained vacant since Mike Dubke's resignation in May.
Asked Friday about the reports, White House Counselor Kellyanne Conway said, "We have a great communications team already."
But she told "Fox & Friends" that Scaramucci "has been an incredible asset to President Trump during the campaign and now—he goes out there and thinks the president is being treated very unfairly."
Fox News' John Roberts contributed to this report.