Republicans See More Chances to Block Gitmo Prisoners From U.S. Soil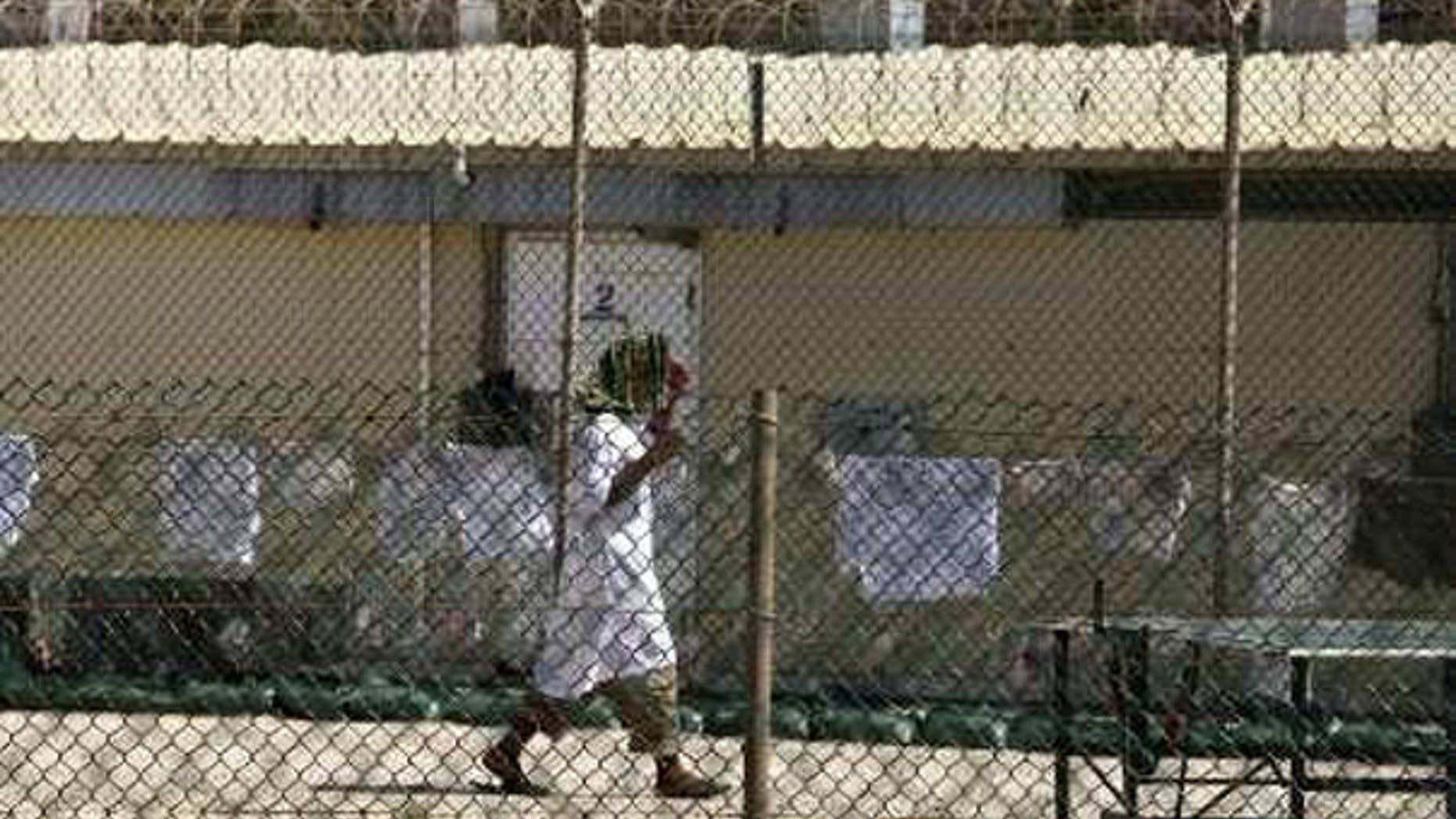 The Obama administration is increasingly unlikely to meet its January deadline for closing Guantanamo Bay, and with congressional elections next November, Republicans see time on their side in blocking any plan to move the detainees to U.S. soil.
Rep. Mark Kirk, R-Ill., one of the most vocal opponents of transferring detainees to the United States, said Tuesday that the closure of Guantanamo is "not a fait accompli."
"The policies that the president has chosen with regard to terrorist transfer are increasingly unpopular, and for those of us who oppose those policies we will find more and more allies the closer to an election we get," Kirk told FoxNews.com.
Congressional Republicans are pursuing multiple avenues to block the Obama administration from transferring the detainees, despite a defeat on the issue Tuesday afternoon in the Senate.
An amendment from Sen. James Inhofe, R-Okla., to prohibit federal money from being used to build or upgrade facilities for the detainees failed by a vote of 57-43. But Republicans see several other opportunities to throw up roadblocks and potentially derail the plan.
Federal prison officials are eyeing Kirk's state as a possible long-term location for Guantanamo detainees. Kirk plans to respond in the next few months with an amendment to a defense appropriations bill that would block funding of detainee transfers until the Obama administration produces a "Homeland Insecurity Impact Statement" examining the risks to the surrounding community. With a nuclear facility near the proposed site in Thomson, Ill., not to mention Chicago's airports, Kirk has raised concerns about those risks.
"To spend money, you need congressional approval, and this is a very expensive move," he said.
House Minority Leader John Boehner said Tuesday that the ranking Republican on the House Intelligence Committee, Rep. Pete Hoekstra, R-Mich., also will try to force the House to consider a bill that would keep the U.S. from bringing suspected terrorists to U.S. soil.
But another option is to call a vote on the transfer after the administration formally notifies Congress of its intention to do so, which presumably wouldn't happen until sometime next year. Under the National Defense Authorization Act of 2010, the administration cannot transfer detainees until the president gives Congress at least 45 days to review a comprehensive plan.
Republicans say that if they can call a vote in that window, election-wary Democrats could be jittery enough to support their cause.
Though congressional action is not required in that period, one Senate Republican aide said it is likely.
"The purpose of the 45-day notice is to allow congressional action, and I would assume congressional action would follow, given the degree of concern about the transfer," the aide said in an e-mail.
Inhofe spokesman Jared Young said his boss probably would be at the forefront of such an effort.
"We would look at any and all options that are available to us to prevent the president from being able to transfer detainees to the United States," Young said. He cited New York Democratic Gov. David Paterson's recent criticism of the decision to try Sept. 11 suspects in a New York City court as a "glimmer of hope." Illinois Democratic Rep. Melissa Bean also told a local newspaper she does not want her state used as a holding pen for detainees without "substantial assurances" about security.
Kirk pointed to a new Rasmussen poll showing 51 percent of U.S. voters oppose the New York trial decision as another sign that lawmakers could be persuaded to block any transfer of prisoners to the United States for long-term detention. After all, it was only May when senators voted overwhelmingly to oppose transfer of Guantanamo detainees to the United States in a 2009 supplemental bill.
The National Republican Senatorial Committee on Tuesday slammed Senate Majority Leader Harry Reid for reversing and opposing Inhofe's latest amendment.
But lawmakers like Kirk are drawing fierce criticism for raising so many concerns about the risk of transferring prisoners.
Sen. Dick Durbin, D-Ill., and Illinois Gov. Pat Quinn, who want detainees brought to Illinois as a way to spur job creation, have called the complaints of Illinois Republicans ludicrous.
"If we are fearful of convicting, prosecuting and incarcerating terrorists, that they might retaliate, where does that leave us as a nation?" Durbin told Fox News, insisting such a facility would be ultra-secure.
And a group of conservatives, including American Conservative Union Chairman David Keene and Americans for Tax Reform President Grover Norquist, released a written statement expressing support for the administration's goals.
"The scaremongering about these issues should stop," they said. "Using a state-of-the-art but little used prison facility like the one at Thomson, Illinois -- with any appropriate security upgrades our law enforcement professionals deem necessary -- makes good sense for the taxpayers who invested $145 million in the facility and who are seeing millions wasted every month at the costly, inefficient Guantanamo facility."
They said the local community would have nothing to fear.
Regardless of the merits of transferring detainees, a top official under the Bush administration said the Obama White House has botched the political end of the Guantanamo closure and risks a major backlash in the height of election season.
Charles Stimson, former deputy assistant defense secretary for detainees, said the administration has done a poor job building "momentum" for the move.
"They're doing this in a haphazard way. ... They haven't been politically savvy in this at all," he said. He said the Obama administration will want to move forward with the transfer as soon as possible, to avoid the election-season jitters, and worse, the potential for a reduced Democratic majority in Congress after the elections.
"Every day you get closer to 2010 the more it becomes a factor, and every month you get into 2010 the factor goes up," Stimson said.