Republicans rally against contraception rule at conference, as Dems suggest policy change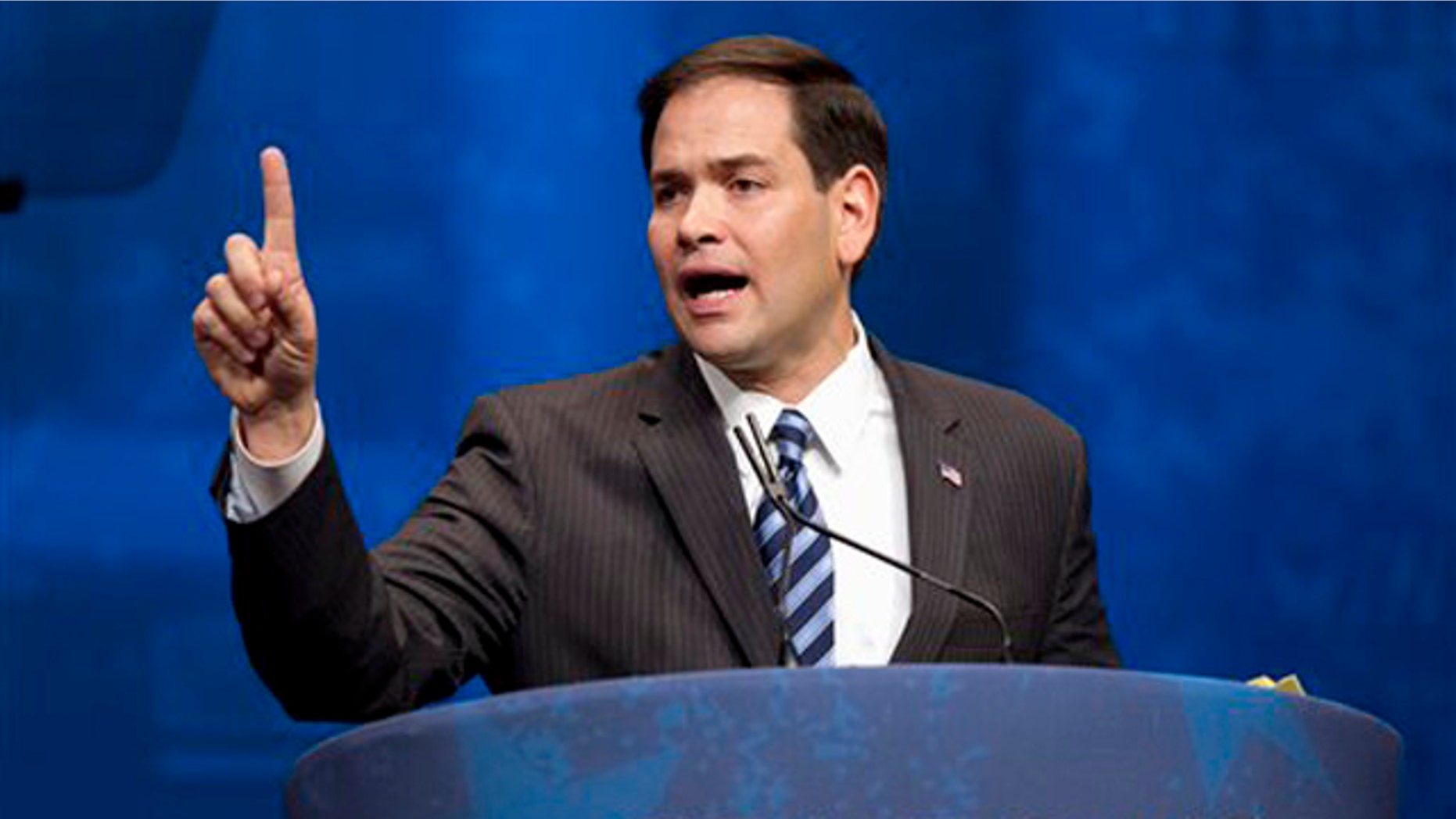 Republicans stepped up their campaign Thursday against the Obama administration's controversial contraception rule, using the pulpit of the premier conservative conference in Washington to assail the policy as an unconstitutional "attack on religious freedom."
The sustained GOP criticism, including a letter of opposition Thursday from three state attorneys general, came as key Democrats continued to peel away from the president on the issue or at least call for compromise. Sen. John Kerry, D-Mass., the party's 2004 presidential nominee, told Fox News on Thursday that the policy should be adjusted to include a conscience clause.
"I think it can be implemented effectively in a way that protects women's access but at the same time protects people's rights and conscience," Kerry said. "I think it's an unnecessary debate."
Vice President Biden, who is Catholic, also said in a radio interview Thursday he's "determined to see that this gets worked out."
At the Conservative Political Action Conference, a string of high-powered Republican speakers singled out the policy, which requires religious schools and hospitals to provide contraceptive coverage to employees.
"This isn't even a social issue. This is a constitutional issue," Sen. Marco Rubio, R-Fla., said onstage. "What (the Constitution) says is that the federal government does not have the power to force religious organizations to pay for things that that organization thinks is wrong."
House Speaker John Boehner, who a day earlier took to the House floor to vow to repeal the policy unless the Obama administration backs off, said Thursday that a "fundamental American value" is at stake. He said at CPAC that lawmakers would debate the issue, adding: "One thing is for certain -- this attack on religious freedom cannot and will not stand."
House lawmakers spar on contraceptives rule
Though the Obama administration has tried to allay concerns, it's not clear how far it's willing to go. Sen. Frank Lautenberg, D-N.J., said President Obama discussed the issue during a closed-door retreat Wednesday with Senate Democrats and "affirmed his view." Biden's comments Thursday indicated more is being done behind the scenes.
Cardinal-designate Timothy Dolan, head of the U.S. Conference of Catholic Bishops, said in a CBS interview Thursday that Obama called Dolan last month about the decision. "I expressed to him sincerely my disappointment and my disapproval," he said.
At least nine Democratic members of Congress have spoken out against the policy or suggested it should be changed. Among them, Sen. Bill Nelson, D-Fla., said in a newspaper interview he has told the White House he opposes the policy.
Other Democrats, though, have staunchly defended the president.
Rep. Jerry Nadler, D-N.Y., noted Thursday that the mandate allowing access to birth control was not forcing anyone to use it.
"We're not coercing the Catholic Church to do anything," said Nadler, calling the outcry the product of a "political decision." "It is totally wrong and totally phony."
Nadler continued to argue that when the church steps out of its role as a church and becomes an employer or a hospital administrator they are subject to the same laws as everybody else.
But elsewhere, top officials were lining up against the provision. In a letter Thursday to Obama administration officials, the attorneys general from Nebraska, Texas and South Carolina called the mandate "unconstitutional" and threatened to fight the provision in court if necessary.
At CPAC, former presidential candidate Rick Perry issued a call to conservatives to "win this war on faith."
The Texas governor accused the administration of "assaulting the Catholic Church by forcing their pro-abortion agenda."