Republicans blast Washington Post op-ed by CCP official: 'Worst kind of Chinese propaganda'
'Democracy dies in darkness – it also dies in communist China,' Rep. Mast says
FIRST ON FOX: Republicans are irate after The Washington Post published an op-ed by a top Chinese Communist Party official who claimed the U.S. overreacted to a "wandering balloon" and wounded relations with China.
The Post allowed Xu Xueyuan, the chargé d'affaires at Beijing's embassy in Washington, to publish an op-ed last week claiming the Chinese spy balloon that was shot down by the U.S. military earlier this month was a civilian weather balloon that "unintentionally entered U.S. airspace because of the westerlies and its limited self-steering capability."
"The United States labeled the airship as China's 'spy balloon' of the People's Liberation Army, and shot it down, though it posed no real security threat," she claimed. "The overreaction by America — and its moves to heighten the issue — have exacerbated the situation. This isolated incident has caused new wounds in China-U.S. relations."
"We sincerely hope that the United States will work with China and not allow a wandering balloon to lead the bilateral relationship astray," she added.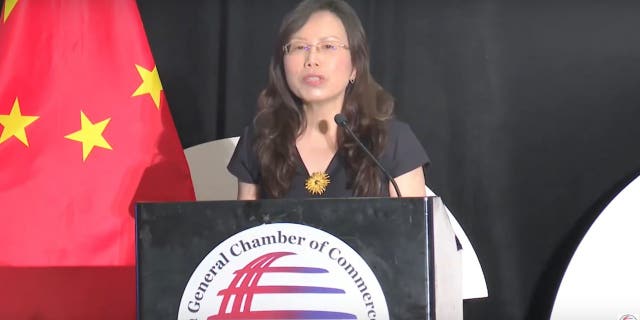 TIMELINE: FOURTH FLYING OBJECT DOWNED BY US MILITARY IN 8 DAYS
Xu's op-ed is repeating the CCP's narrative that the balloon was a civilian aircraft gone adrift, but senior U.S. military and national security officials have already confirmed it was tied to a major surveillance program that has been largely run out of China's Hainan Island province off its southeast coastline in the South China Sea by the People's Liberation Army (PLA).
U.S. officials say the Chinese program collects intelligence from nations that are of strategic interest to Beijing. Chinese spy balloons have been spotted for years in multiple parts of the world, including Latin America and the Middle East.
The Post's communications manager, Azhar AlFadl Miranda, told Fox News Digital, "The Washington Post Opinion page regularly publishes a variety of viewpoints."
Republicans who spoke with Fox News Digital slammed The Post for giving Xu a platform to repeat Communist propaganda.
"Democracy dies in darkness – it also dies in communist China," said Rep. Brian Mast, R-Fla., who sits on the House Foreign Affairs Committee. "Everyone knows it wasn't a weather balloon. It's absurd that the Washington Post is giving the CCP the platform it needs to spew propaganda while it sends spy balloons, buys up our farmland, steals our intellectual property, and spies on our kids via TikTok. Those are the real causes of the 'wounds' in the American-Chinese relationship."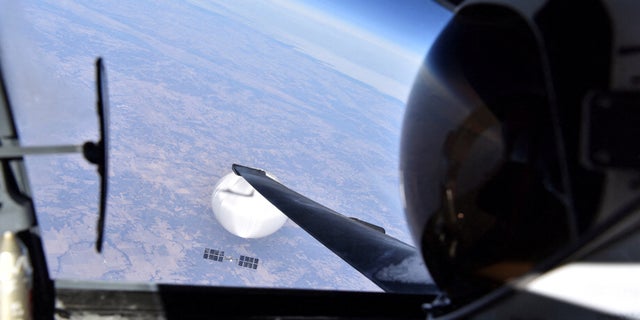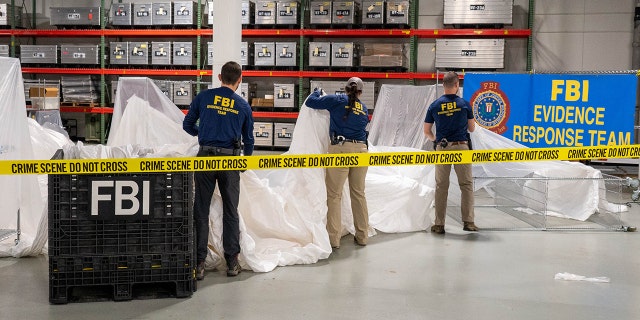 "The strategic threats that America faces from China are only growing more severe, and the White House has unfortunately met Beijing aggression with repeated Biden weakness," said Rep. Darrell Issa, R-Calif., another Foreign Affairs Committee member. "Additionally, the Washington Post does itself no favors by allowing its pages to be used as an amplification platform for the worst kind of Chinese propaganda."
"Xu Xueyuan repeating lies at the behest of a genocidal regime in the Washington Post is just another example of how the Chinese Communist Party has figured out how to use America's openness against us," said Sen. Marco Rubio, R-Fla., who sits on the Senate Foreign Relations Committee.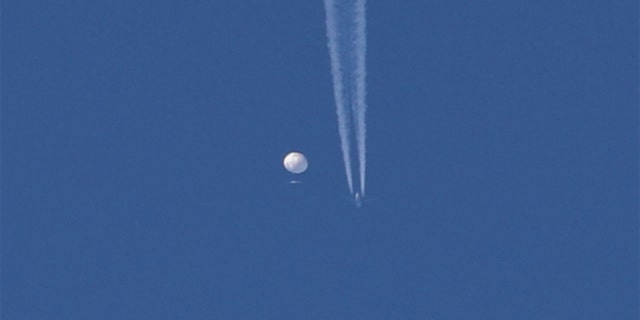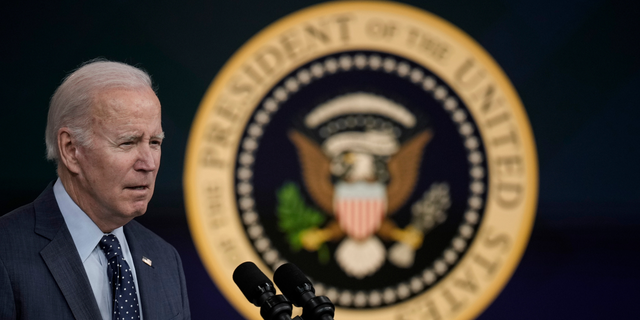 "Communist China's attempt to play nice and cover up their surveillance operation is not the least bit surprising," said Sen. Marsha Blackburn, R-Tenn. "This is what they do — pretend everything is fine and dandy while they continue to spy on Americans using TikTok, steal our intellectual property, and buy up our farmland. America did not overreact. If anything, we didn't act soon enough. The Biden administration should make it crystal clear to Beijing: next time they think about flying a spy balloon near the U.S., we won't wait a week to shoot it down."
"'A wandering civilian balloon.' Yeah, we buy that," said Rep. Clay Higgins, R-La., a member of the House Committee on Homeland Security. "Well, Ms. Xu Xueyuan has certainly not wandered from the Communist Party line. The CCP is not to be trusted. Communist oppression is a threat to the entire world and every citizen of every nation should be aware of the CCP global agenda. When we put Trump back in the WH, China will back up very, very fast."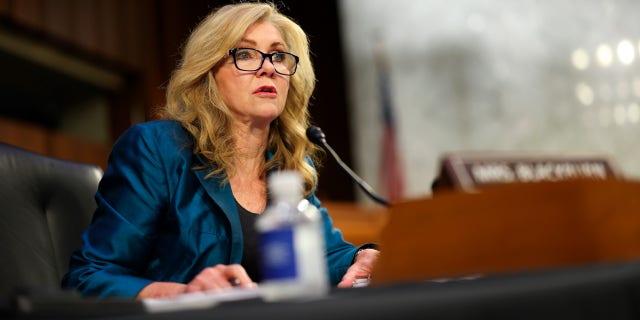 "The Washington Post publishing communist propaganda is a surprise to no one," added Rep. Lauren Boebert, R-Colo.
Xu's op-ed comes several months after she praised China's so-called "re-education" of Uyghurs, a Muslim minority, in Xinjiang, which the U.S. has described as genocide. Xu said the U.S. government and media are feeding Americans "lies" and being influenced by "anti-China forces" about what's going on in Xinjiang.
"What we are asking of the United States is, please respect our perspective because we have a very special national condition," she told "Sinica" podcast. "And we believe that we have the right to enforce our policies, to adopt our policies, and solve our issues according to how we understand it."
CLICK HERE TO GET THE FOX NEWS APP
"I don't think all Americans understand or are willing to try to understand what is going on in Xinjiang," she continued, lamenting that some Americans "attach different importance to the concept of human rights."
"And actually, we are very proud for what is being achieved in Xinjiang, because our way of countering terrorism and extremism are more effective than the Western practices," she claimed. "These are very effective ways for those people to stay away from extreme ideology and terrorism. We do not want to wait until those people, especially the younger generation, have to be put into prison. We take preventive actions for them to stay away from these extreme ideologies."