Republican Presidential Hopefuls in Fundraising Frenzy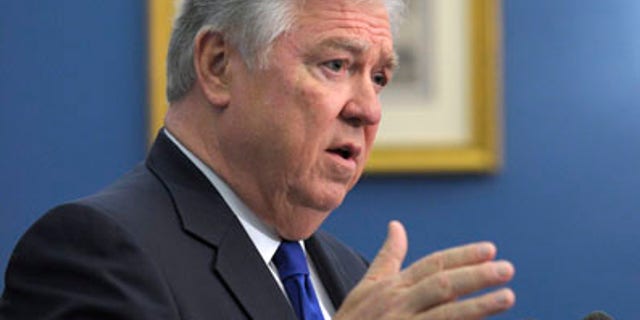 NEWYou can now listen to Fox News articles!
NEW YORK – Mitt Romney is organizing a phone bank fundraiser in Las Vegas next month. Tim Pawlenty is holding regular "friendraising" meetings in big-money California and elsewhere. Haley Barbour hunkers down soon with finance operatives in cash-rich New York and other lucrative places.
Republican presidential hopefuls are in the midst of a fundraising frenzy as they seek to raise campaign cash and assemble influential donor networks.
As the 2012 campaign ramps up, the contenders are under pressure to show they can bring in the dough before the slower summer season begins.
"Money is hardly the only indication of a candidate's potential, but it's an important indication," said Lew Eisenberg, a Romney fundraiser.
For now, the candidates are skipping many public appearances. Instead, they're scurrying between private meetings and dialing phone lists to persuade donors to come aboard.
They're trying to prove that they are savvy money collectors and ready to challenge President Barack Obama, a record-breaking fundraiser who could raise as much as $1 billion. They also need to raise enough money to pay for full-fledged campaigns in early voting states such as Iowa, New Hampshire, Nevada and South Carolina.
Of those who have taken initial steps toward formal campaigns, Romney arguably has moved the quickest. He's secured pledges from top supporters to raise as much as $25,000 apiece. He's been meeting potential donors individually and in small groups, leading up to a major "phone day" event May 16.
Pawlenty has been introducing himself to the Republican finance crowd at meetings that his aides describe as "friendraisers."
Barbour, who's expected to join the field as early as this coming week, has met with potential donors while traveling to early voting states. He has an extensive fundraising network from his political and lobbying careers.
Former Arkansas Gov. Mike Huckabee, who won the 2008 Iowa caucuses but little else, and former Alaska Gov. Sarah Palin, the 2008 GOP vice presidential nominee, are well-known national figures who may have an easier time raising cash than others if they decide to get in the race. Donald Trump, the real estate developer and reality show host, has said he will announce his plans in June.