Report: Panel wants White House to stop threatening US families willing to pay ransom for hostages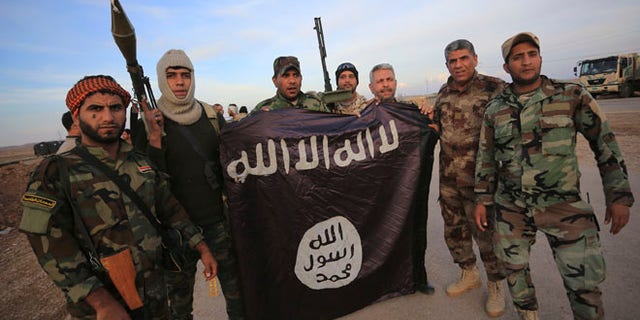 A review panel is purportedly set to recommend that the White House drop its threat to prosecute Americans who try to negotiate with foreign kidnappers or pay ransom to them for family members.
According to ABC News, which first reported the story, the news comes from one of three "senior officials" familiar with the White House-ordered study by the National Counterterrorism Center, led by Army Lt. Gen. Bennet Sacolick.
"There will be absolutely zero chance of any family member of an American held hostage overseas ever facing jail themselves, or even the threat of prosecution, for trying to free their loved ones," the source told ABC.
The White House National Security Council told Fox News on Sunday that it has no recommendations to preview.
The study purportedly includes interviews with families who have had a member killed while being held hostage, including the family of American journalist James Foley.
Foley was beheaded in August 2014 by the Islamic State terror group.
The Foleys are among several American families the Obama administration has threatened with prosecution for trying to get back a loved one held hostage, ABC reports.
Foley's mother, Diane Foley, told ABC in September that her family was told "very clearly, three times, that it was illegal for us to try to ransom our son out and that we had the possibility of being prosecuted" for supporting terrorists.
She said the family felt compelled to try to raise the money.
Foley said Saturday that she will tell President Obama to accept the recommendation and shift his policy because "there's a lot that needs to be fixed."
Top-ranking administration officials have thus far denied or said they have no knowledge of such threats to American families.