Report calls for more transparency and investigations into Border Patrol shootings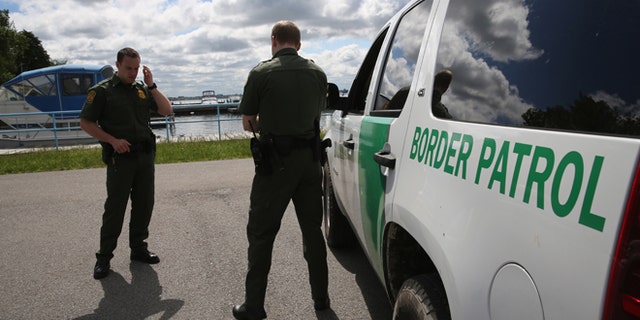 After a slew of recent shootings along the border and allegations of corruption throughout the Customs and Border Protection agency, a federal advisory council voted unanimously on Monday to make major changes to improve transparency and investigations into deadly-force cases by the Border Patrol.
The review, which was ordered by Secretary of Homeland Security Jeh Johnson and led by New York City Police Commissioner William Bratton and former Drug Enforcement Administration head Karen Tandy, made a call for stricter rules to prohibit Border Patrol agents from shooting people who are unarmed or who don't present a deadly threat.
According to the Arizona Republic, no Border Patrol agent or officer has been charged or held accountable in the 50 cases in which agents or officers on duty killed someone over the past decade, including incidents in which agents shot unarmed teenagers in the back.
The report also noted that "there is data indicating that arrests for corruption of CBP personnel far exceed, on a per capita basis, such arrests at other law-enforcement agencies." It blames part of this problem on the fact the CBP's Office of Internal Affairs has been "woefully understaffed" due in large part to the cobbled–together nature of the CBP and a score of other federal agencies to create the Department of Homeland Security in 2003.
One of the recommendations in the report is to increase the number of criminal investigators in the CBP's Office of Internal Affairs from the current 218 to at least 550 and give them control of investigating allegations of corruption, misconduct and excessive force by Border Patrol agents and CBP officers. The report also recommended the implementation of tighter guidelines to prevent Border Patrol agents from using deadly force when dealing with rock throwers or people in moving vehicles.
There have been a number of cases in recent years where Border Patrol agents have killed migrants or Mexican citizens across the borders, who have thrown rocks at them. Earlier this year, a federal appeals court ruled that a Border Patrol agent who killed a teenager when he fired across the border from Texas into Mexico cannot be sued in U.S. courts by the Mexican teen's family.
With the majority of the alleged offenses happening along the U.S.'s southern border with Mexico, the report also recommended that the CBP's complaint system be improved to make it easier for Spanish speakers to be able to make complaints online or through call centers.
While the council members said that it was important to release these recommendations as soon as possible, retired DEA administrator Tandy admitted that their work was far from over.
"The work of this panel, frankly, has just begun," she said.
Like us on Facebook
Follow us on Twitter & Instagram