Rep. Ralph Hall, 91, hospitalized after car accident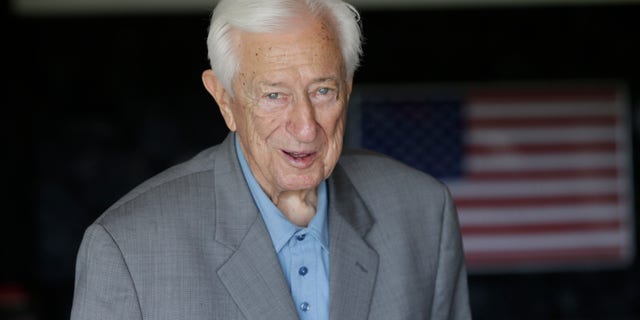 Rep. Ralph Hall, R-Texas, the oldest serving member of Congress at age 91, was in stable condition following a car accident that hospitalized him Saturday.
Ed Valentine, a spokesman for Hall, said that the congressman suffered a hip injury and minor cuts and bruises in the accident, which occurred when a car turned in front of the vehicle Hall was riding in. Valentine added that Hall was conscious and joking with paramedics who airlifted him to a hospital in Plano, Texas and said doctors expect a full recovery.
Hall had returned to Texas on Friday from Washington, D.C., a weekend routine Valentine says Hall has maintained during 32 years in Congress.
Hall is scheduled to leave office in May after he was defeated by U.S. Attorney John Ratcliffe in a primary runoff election. He has served 17 terms in Congress. Along with retiring Rep. John Dingell, D-Mich., Hall is one of two World War II veterans remaining in Congress.
When asked what he would do after his defeat, Hall told Fox News he might "go work at Wal-Mart. I have to have a job."
Fox News' Chad Pergram and The Associated Press contributed to this report.