Rep. Radel heads back to work next week, after rehab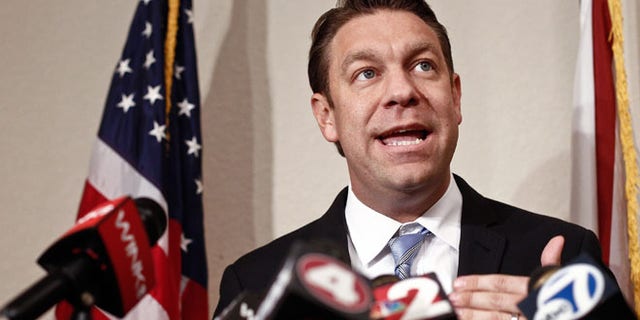 Republican Florida Rep. Trey Radel plans to return to Congress after taking a leave of absence following a cocaine conviction.
Radel was sentenced Nov. 20 to one year of supervised probation for purchasing 3.5 grams of cocaine, valued at $250, from an undercover officer. After completing almost a month of inpatient rehab treatment in Florida for alcoholism, Radel announced he would not resign his seat in the House.
The congressman issued a statement on Thursday saying, "I look forward to getting back to work next week representing my neighbors in Southwest Florida as they face the burdens of ObamaCare, a jobless recovery, and a federal government that continues to spend more than it takes in."
The House Ethics Committee is investigating Radel's drug use.