Rep. Issa accuses HHS of criminally obstructing probe into ObamaCare website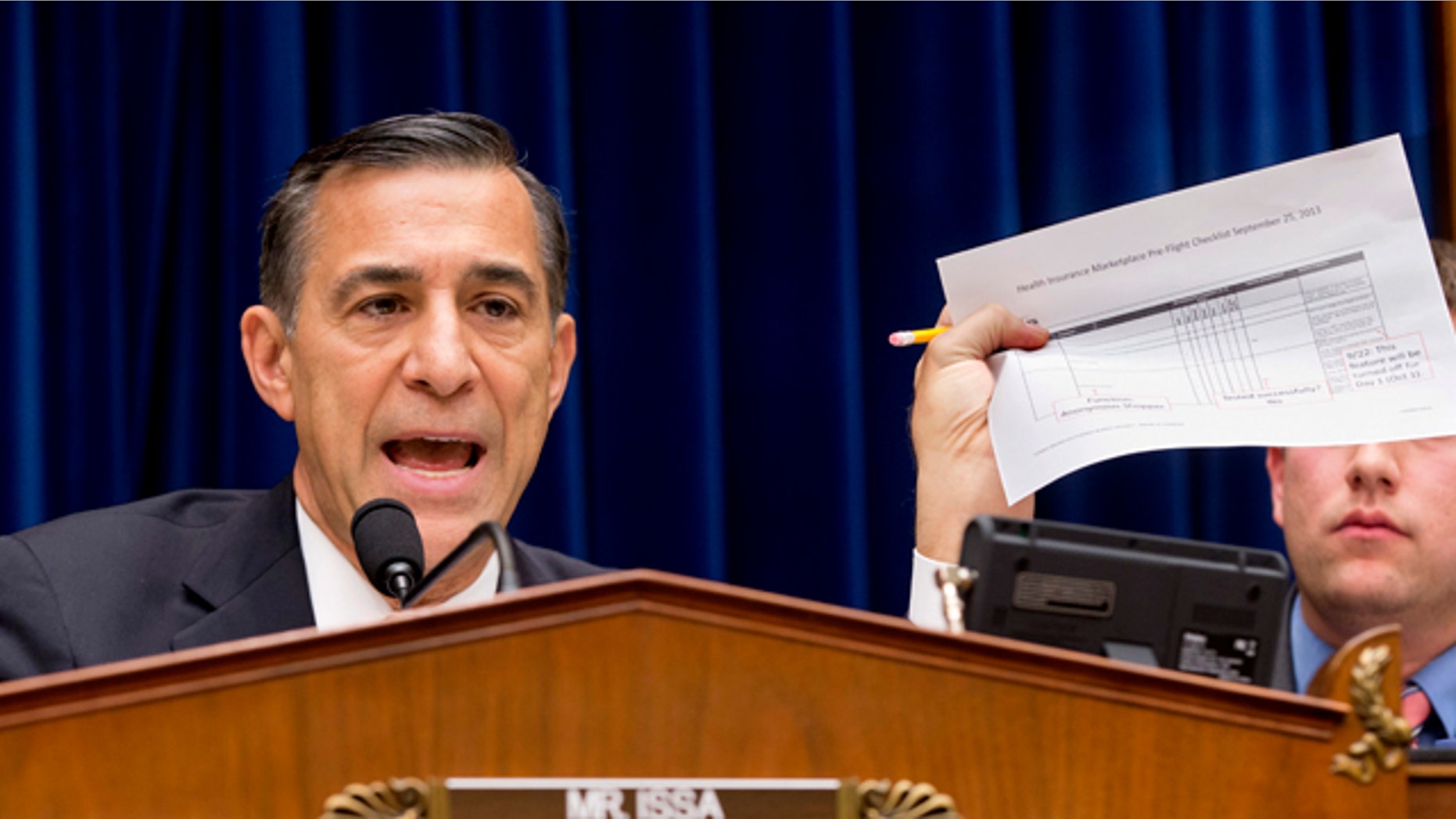 The Health and Human Services Department has told contractors working on the problem-plagued ObamaCare website not to release documents to congressional investigators, a mandate slammed as "criminal obstruction" by House Oversight Committee Chairman Darrell Issa.
The Dec. 6 letter from CMS official Daniel Kane says that although the department understands Congress' need for documents to continue its probe into the issues with Healthcare.gov, the agency is concerned about security risks from releasing testing information to third parties.
Therefore, the letter states, the agency has decided to not allow contractors to release any documents to any third party, telling the contractors to send congressional investigators to CMS, who will handle the request themselves.
The letter was sent after the House Oversight and Government Reform Committee contacted 11 of the top contractors on the ObamaCare website as part of its investigation into its problems.
In a press release Wednesday, Issa, R-Calif., said the HHS's request amounts to criminal obstruction, and he has sent a letter to HHS Secretary Sebelius demanding the agency have no further communication with the contractors about the probe.
"The department's hostility toward questions from Congress and the media about the implementation of ObamaCare is well known," Issa said. "The department's most recent effort to stonewall, however, has morphed from mere obstinacy into criminal obstruction of a congressional investigation."
Issa said that by requiring CMS handle the information requests instead of the contractors, the agency is breaking a federal statute that prohibits anyone from interfering with a worker's right to cooperate with a congressional investigation.
"The federal obstruction laws reflect the fact that Congress' right of access to information is constitutionally based and critical to the integrity and effectiveness of our oversight and investigative activities," Issa said. "For that reason, it is widely understood that private citizens and companies cannot contract away their duty to comply with a congressional request for documents. "
The HHS did not respond to an email request for comment.