Recalled Arizona state senator announces he will run again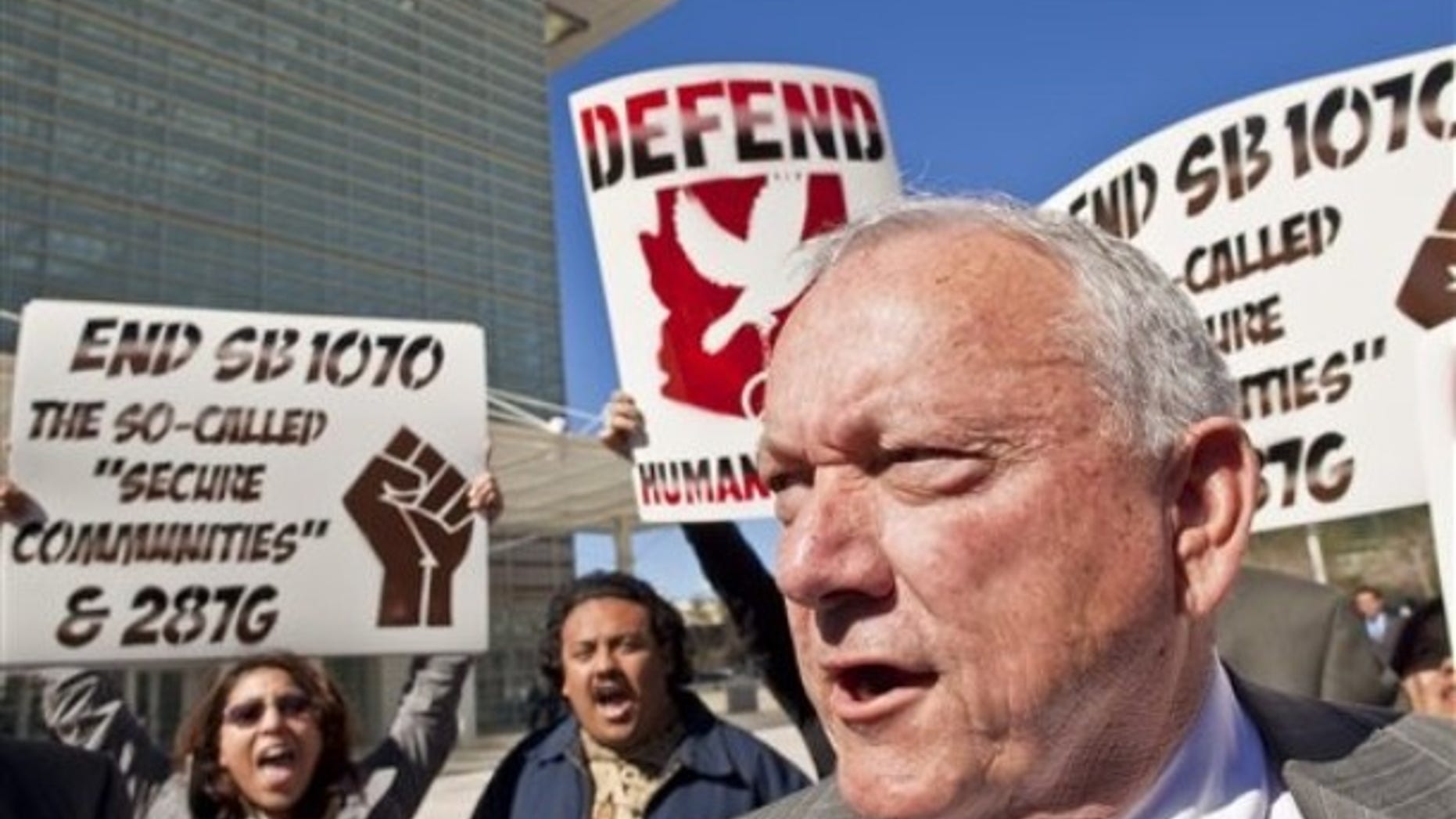 MESA, Ariz. – The architect of Arizona's tough immigration laws is running for the state Senate again, four months after he lost his seat in a recall election.
Republican Russell Pearce appeared before the Red Mountain Tea Party on Monday night and announced that he will seek the Senate seat in a new district after legislative boundaries changed through redistricting.
Pearce lost a November recall in his conservative Mesa district to Republican charter school executive Jerry Lewis after some criticized Pearce for focusing too much on immigration and moving too far to the right.
He was the first recalled legislator in Arizona's 100-year history.
Pearce sponsored major legislation targeting illegal immigration, including the 2010 law known as SB 1070 that got national attention and an employer sanctions law enacted in 2007.