Qatari Diplomat Who Caused Security Scare Expected to Be Sent Home, Official Says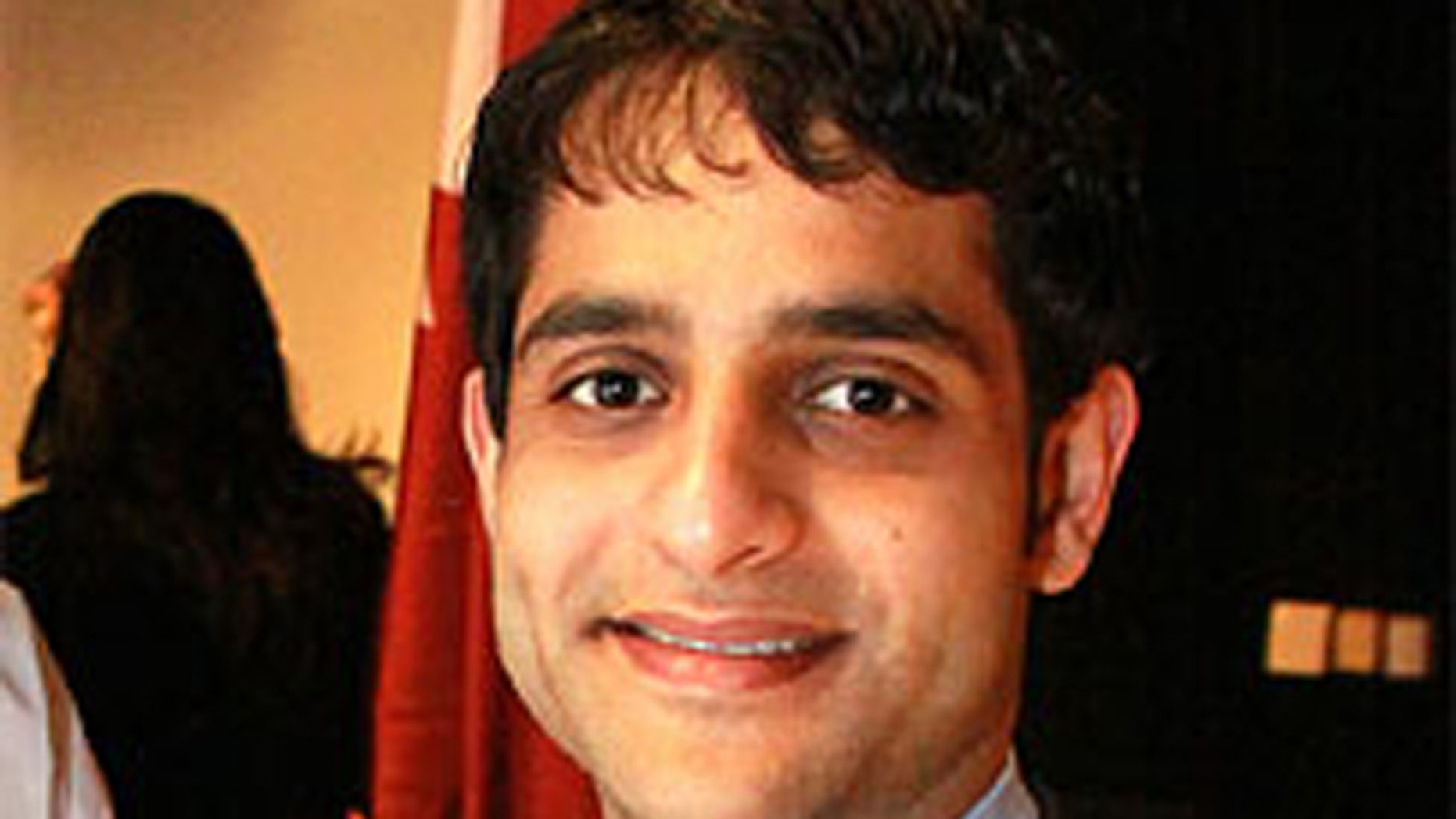 The 27-year-old Qatari diplomat who caused a full-blown, midair security scare when he tried to sneak a cigarette and then joked about it will probably be catching the next flight to Doha, a senior State Department official said Thursday. Fox News also has confirmed that the diplomat was on his way to Denver for a consular visit with jailed Al Qaeda operative Ali Al-Marri -- perhaps adding to the tension with the U.S. government.
"His ability to function effectively has been compromised," the official said, adding that the diplomat will probably not be returning to the United States after the incident.
The State Department comment came after officials were calling for Mohammed Al-Madadi to either be recalled or expelled for doing just about "everything wrong" on board the United Airlines flight to Denver late Wednesday.
Al-Madadi was flying back to Washington, D.C., Thursday after being released from custody. He was expected to arrive at Dulles International Airport shortly after 3 p.m. ET and be escorted by federal air marshals.
No explosives were found on the Washington-to-Denver flight. Officials said they don't think the envoy was trying to hurt anyone during the scare and he will not be criminally charged. Foreign diplomats have broad immunity, and if the United States wanted to charge the suspect they'd have to ask Qatar to waive his diplomatic immunity.
Rep. Pete Hoekstra, R-Mich., ranking Republican on the House intelligence committee, said Qatar surely would not grant that. But he said the diplomat should be out of the country anyway, for not only trying to light a cigarette on board a passenger jet, but for joking that he was trying to light his shoes on fire.
"Getting on a U.S. flight, smoking a cigarette and making jokes about it is totally inappropriate and somebody from the Middle East should understand that," he told FoxNews.com.
"Even being dumb, there are consequences for it," he said. "I think an American would have the book thrown at him."
He said the United States should urge Qatar to recall Al-Madadi, or it could revoke his visa and get him expelled if necessary.
Robert MacLean, a former federal air marshal, also said expulsion was probably the proper course.
"I'm not a State Department guy, but he did everything wrong as far as what a federal air marshal expects from passengers on a plane," he told Fox News. "He was very arrogant and thought he could get away with this, probably with his diplomatic status."
Qatar's U.S. ambassador, Ali Bin Fahad Al-Hajri, earlier cautioned against a rush to judgment.
"This diplomat was traveling to Denver on official embassy business on my instructions, and he was certainly not engaged in any threatening activity," he said in a statement on his Washington, D.C., embassy's Web site. "The facts will reveal that this was a mistake."
Brown Lloyd James, a public relations firm representing the Qatar embassy, said Thursday morning that the diplomat had been released by authorities after questioning and was on his way back to Washington. The firm said Al-Madadi is the embassy's third secretary.
Wednesday's scare came just over three months after the attempted terror attack on Christmas Day when a Nigerian man tried to blow up a Detroit-bound airliner. Since then, law enforcement, flight crews and passengers have been on high alert for suspicious activity on airplanes. The scare exposed major holes in the country's national security and prompted immediate changes in terror-screening policies.
Two law enforcement officials said investigators were told the man was asked about the smell of smoke in the bathroom and he made a joke that he had been trying to light his shoes -- an apparent reference to the 2001 so-called "shoe bomber" Richard Reid.
Officials said air marshals aboard the flight restrained the man and he was questioned. The plane landed safely as military jets were scrambled.
The envoy was interviewed for several hours, but authorities declined to provide any details about him or his status.
An online biography on the business networking site LinkedIn shows that a Mohammed Al-Madadi has been in Washington since at least 2007, when he began studying at George Washington University's business school. The job title listed on the site is database administrator at Qatar's Ministry of Foreign Affairs.
He was also pictured in an issue of the D.C., high-society magazine, Washington Life.
The Boeing 757 was carrying 157 passengers and six crew members, United Airlines spokesman Michael Trevino said. It left Reagan National Airport at 5:19 p.m. EDT and landed at Denver International Airport at 7 p.m. MDT.
The flight crew radioed air traffic control to ask that the flight be met on the ground by law enforcement, Trevino said.
The Associated Press contributed to this report.