Provocative California pamphlet on STDs under investigation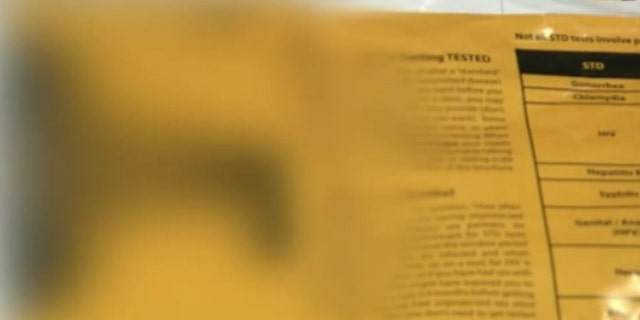 NEWYou can now listen to Fox News articles!
A California health department pamphlet on sexually transmitted diseases is under investigation after concerns were raised about the graphic nature of sections on gay sex.
According to FOX40 in Sacramento, the pamphlet on STD symptoms includes anatomically correct male stick figures engaged in sexual acts, as well as explicit language. Print-shop workers complained to the state printer about the issue, which is now being investigated at the state health department.
"It's almost like a how-to manual to have gay sex," one print worker told FOX40.
The worker said he has no problems with the purpose of the manual, but was concerned the language and images went too far.
"The language used -- they're using the F-word, you know? And male sex organs using the C-word and the D-word," he said.
Anita Gore, the deputy director of public affairs for the State Department of Public Health, told FOX40 that procedures designed to review materials were "breached."
Click here to read more at FOX40.