Proposed Colorado Law Allows Undocumented To Obtain Driver's License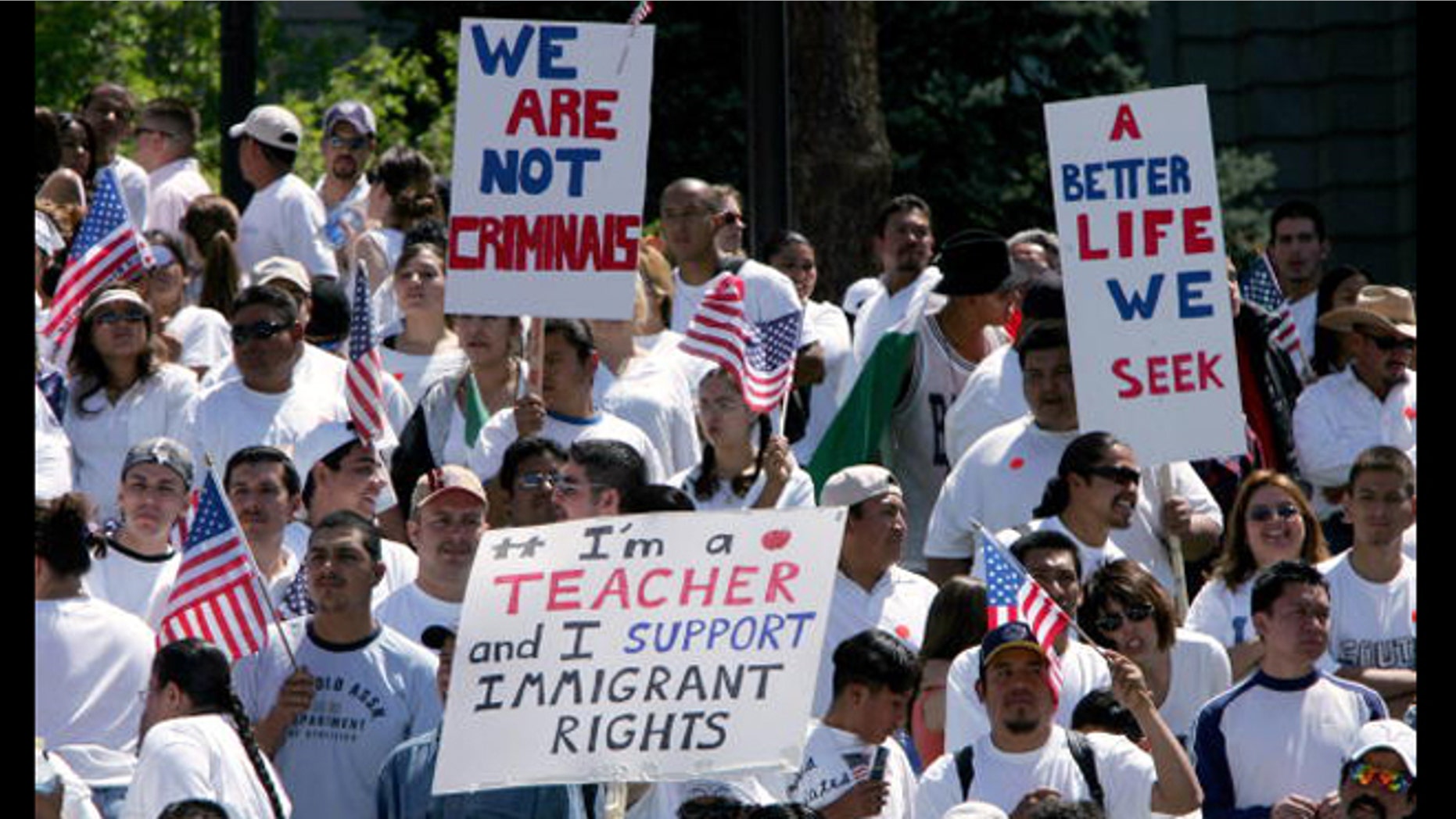 Democrats in the Colorado legislature are planning to introduce a measure Monday that would allow undocumented immigrants to obtain driver's licenses.
With the proposal, Colorado would join only a handful of states in the nation that allows driver's licenses for undocumented immigrants. New Mexico and Washington allow undocumented immigrants to obtain the same driver licenses as U.S. citizens. Illinois passed a law this year.
Colorado Democratic Sen. Jessie Ulibarri, the sponsor of the bill, said undocumented immigrants are already driving, whether it is to take their children to school or take loved ones to the hospital.
"If they're driving on our roads, we want to make sure that every single driver is licensed and insured," he said.
The bill will be unveiled Monday during a news conference. The bill will be called the "Colorado Road and Community Safety Act."
Ulibarri said the licenses would show that the people are not U.S. citizens so they would not be able to register to vote.
Immigrants would have to prove they're paying state and federal taxes and have an identification card from their country to get driver's licenses. Ulibarri said qualifying documents are to show that immigrants "are here in our community, paying taxes, trying to play by the rules" and making themselves known to state government.
Republican Sen. Kent Lambert argues the proposal would violate federal immigration law.
"Maybe he plans to override all federal law. I think that's very problematic," said Lambert, who has been a staunch opponent of illegal immigration.
"If people are here illegally, that means it's illegal to do this," he said.
Connecticut is considering a similar proposal to Colorado's this year. Utah grants immigrants a driving permit that can't be used for identification.
Ulibarri said public opinion on immigration has changed over the last 10 years, and he's optimistic he can get Republican support for the measure.
In 2006, Democrats joined Republicans in passing a strict package of immigration laws in Colorado, including barring non-emergency benefits to those in the country illegally.
This year, with Democrats in control of the state Legislature, they passed a bill granting in-state tuition for undocumented immigrants who graduate from Colorado high schools. The bill is expected to be signed soon by Democratic Gov. John Hickenlooper.
Democrats are also advancing a bill to repeal a 2006 state law that requires law enforcement to report to federal immigration officials people they arrest who are suspected undocumented immigrants. The bill has passed the House and is being considered by the Senate.
New Mexico Republican Gov. Susana Martinez has tried unsuccessfully to repeal her state's driver license law.
Based on a story by The Associated Press.
Follow us on twitter.com/foxnewslatino
Like us at facebook.com/foxnewslatino