Prolific Texas GOP donor and businessman Bob Perry dead at 80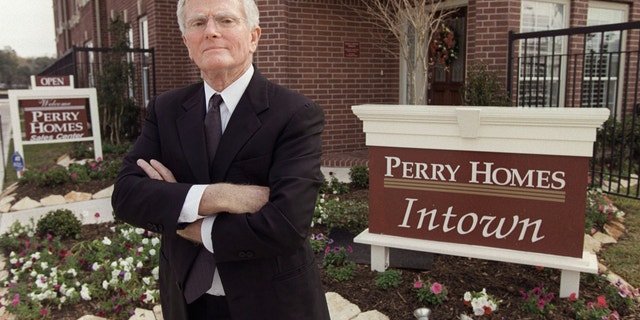 Republican mega-donor Bob Perry, who built a fortune as a Houston real estate magnate and whose prolific spending on GOP candidates made him a target of supporters for campaign-finance reform, has died. He was 80.
Former Texas state Rep. Neal Jones, a close family friend, said late Sunday that Perry had died Saturday night. He said Perry "passed away peacefully in his sleep" but did not offer further details.
"Mr. Perry was a wonderful friend to many all around the United States," Jones said. "With his passing we've lost a great patriot who has made a great difference in the lives of people all across the land. He will be surly missed."
Perry was a fixture of GOP fundraising in Texas -- and nationally -- dating back to former President George W. Bush's Texas gubernatorial races in the mid-1990s. His largesse included giving $4.4 million in 2004 to the Swift Vets and POWs for Truth campaign that sought to discredit then-Democratic presidential nominee John Kerry.
Perry was also a prominent financial supporter of Texas Gov. Rick Perry, but was not related. He is the founder of Houston-based Perry Homes, one of the largest homebuilders in Texas.
Last year alone, Bob Perry gave more than $18 million to Republican presidential nominee Mitt Romney and organization that backed his candidacy. That ranked him third among all Romney donors, behind only Las Vegas casino mogul Sheldon Adelson and Dallas billionaire Harold Simmons.
Perry was also involved in state politics. Late last year he gave $45,000 to George P. Bush, the 36-year-old nephew of former President George W. Bush who is now running for Texas Land Commissioner in his first bid for public office.
Perry's generosity extended to other statehouses, included in Wisconsin last year as Republican Gov. Scott Walker fought efforts for a recall. Perry donated at least $250,000 to help Walker keep his job, making Perry among the largest out-of-state donors.