Priebus: RNC's Louisiana ground game for runoff is on steroids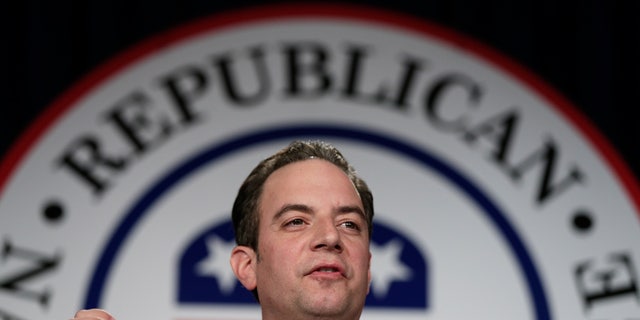 The Republican National Committee appears to be going all out in Louisiana for Rep. Bill Cassidy.
Less than a week after their nationwide drubbing of the Democrats in Tuesday's midterm elections, the RNC is putting all of its efforts into the Louisiana Senate race to propel Cassidy to victory over Democrat incumbent, Sen. Mary Landrieu.
In a Friday interview with conservative radio host Hugh Hewitt, RNC chairman Reince Priebus detailed the party's efforts over the next month as they look to increase their majority in the Senate.
"Are the Democrats trying to head fake us in Louisiana by pulling the money out of Mary Landrieu? Or have they really given up? And are you going to take that head fake?" asked Hewitt.
"I just saw that all the ad buys for starting on Monday in Louisiana, every single market in Louisiana, there is not a single ad pro-Landrieu booked in Louisiana -- not from her campaign, not from the (Democratic) Senate Committee, no 527," said the RNC chairman.
"If you look at the pro-Cassidy ad buys ... every media market's full. So I don't know exactly how she's going to compete," Priebus said. "The RNC is sending 220 full-time staffers this weekend on planes. We've got hotels, meal plans, cars ... . We are descending on Louisiana, and we're going to put the ground game on steroids and really have some fun.
Priebus also said he expects his party's House majority to grow to at least 246 or 247 seats, along with expected Senate victories for Dan Sullivan in Alaska and the Louisiana race.