President Trump, first lady meet mini-Melania trick-or-treater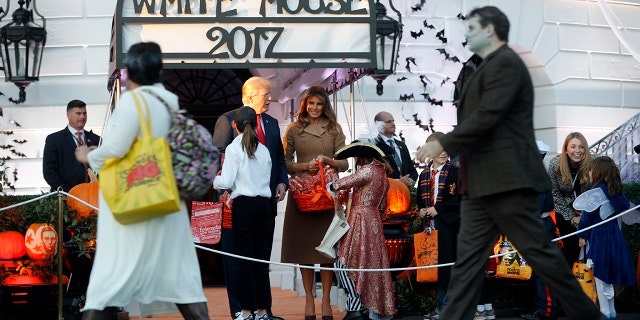 President Trump and first lady Melania Trump got into the Halloween holiday spirit Monday when they hosted a trick-or-treat event at the White House.
The first couple greeted, shook hands with and gave candy to a procession of youngsters on the South Lawn — including one child dressed up as Melania Trump herself.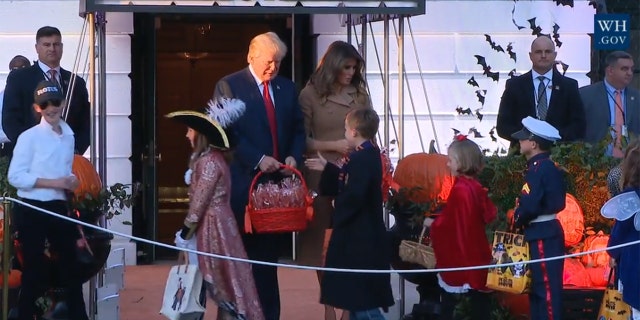 The girl donned a black cap with "FLOTUS" emblazoned on it like the one the real first lady wore to visit hurricane-stricken Texas in August.
She also wore a white shirt, black pants, and sneakers, like the ones the first lady changed into after catching snark for wearing stilettos as she and the president first departed for Houston.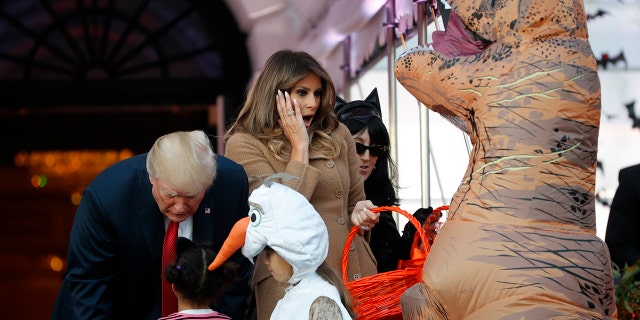 Melania Trump grinned and looked amused when she saw the costume.