President Obama To Cut Short His Latin America Trip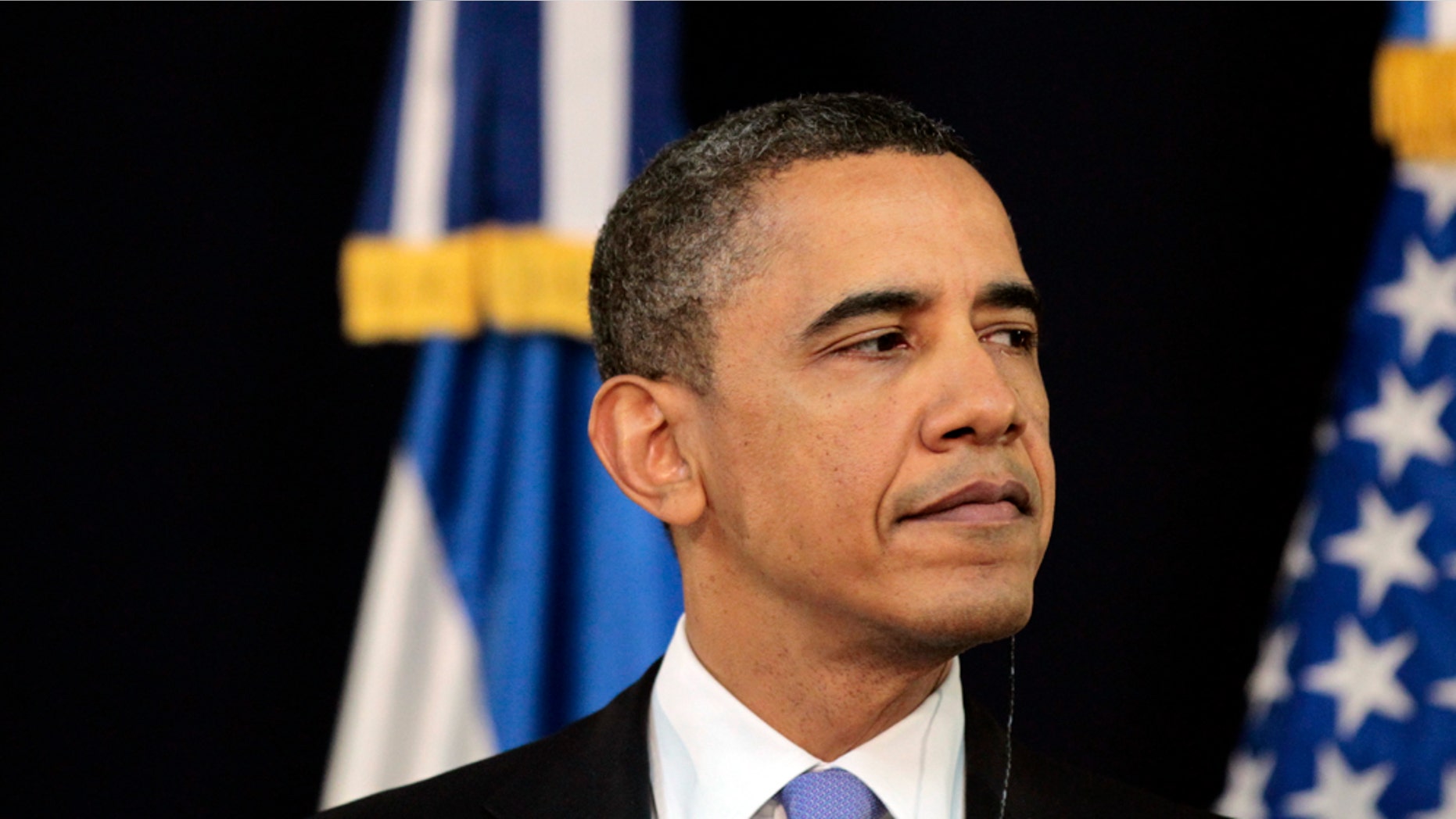 President Barack Obama is cutting his Latin America tour several hours short because of the events in Libya, the White House said Tuesday.
The White House announced that the president is returning to Washington a few hours early Wednesday to deal with Libya, where U.S. and international forces are engaged in military action.
The White House announced the schedule change from El Salvador, Obama's final stop on his five-day trip. Much of the visit has been overshadowed by developments in Libya, and Obama aides have juggled the president's schedule to make time for briefings and conference calls with his national security team.
Obama met Wednesday with El Salvador's President Mauricio Funes, and both leaders were to take questions from the press.
Among the things that Funes had wanted to raise was U.S. immigration policies.
El Salvador also has one of Central America's highest rates of emigration, especially to the United States. About 2.8 million Salvadoran immigrants living in the United States sent home $3.5 billion last year, so laws that crack down on immigrants can significantly affect the Salvadoran economy.
Obama can offer little to fix El Salvador's devastating crime and fragile economy. Fiscal pressures have limited the amount of money the federal government can provide as part of its drug-fighting efforts, and congressional politics have made it difficult to restart talks about overhauling the nation's immigration laws.
During his tour, which began over the weekend in Brazil, Obama called on the region's rising economies to take more responsibility and play a larger role both in the region and around the globe.
He also described U.S. initiatives in Latin America to help curb the proliferation of drugs.
Congress approved $1.8 billion for the so-called Merida Initiative to fight drugs in Mexico. After complaints that Central America was shortchanged, Congress created a separate Central America Regional Security Initiative with a total of $248 million so far. Central American leaders say that has not been enough.
Obama also prodded the region to fight poverty, lauding countries that have pushed more of their population into the middle class.
This story is based on reporting by the Associated Press.
Follow us on twitter.com/foxnewslatino
Like us at facebook.com/foxnewslatino