Postal Service Seeks Permission to End Saturday Delivery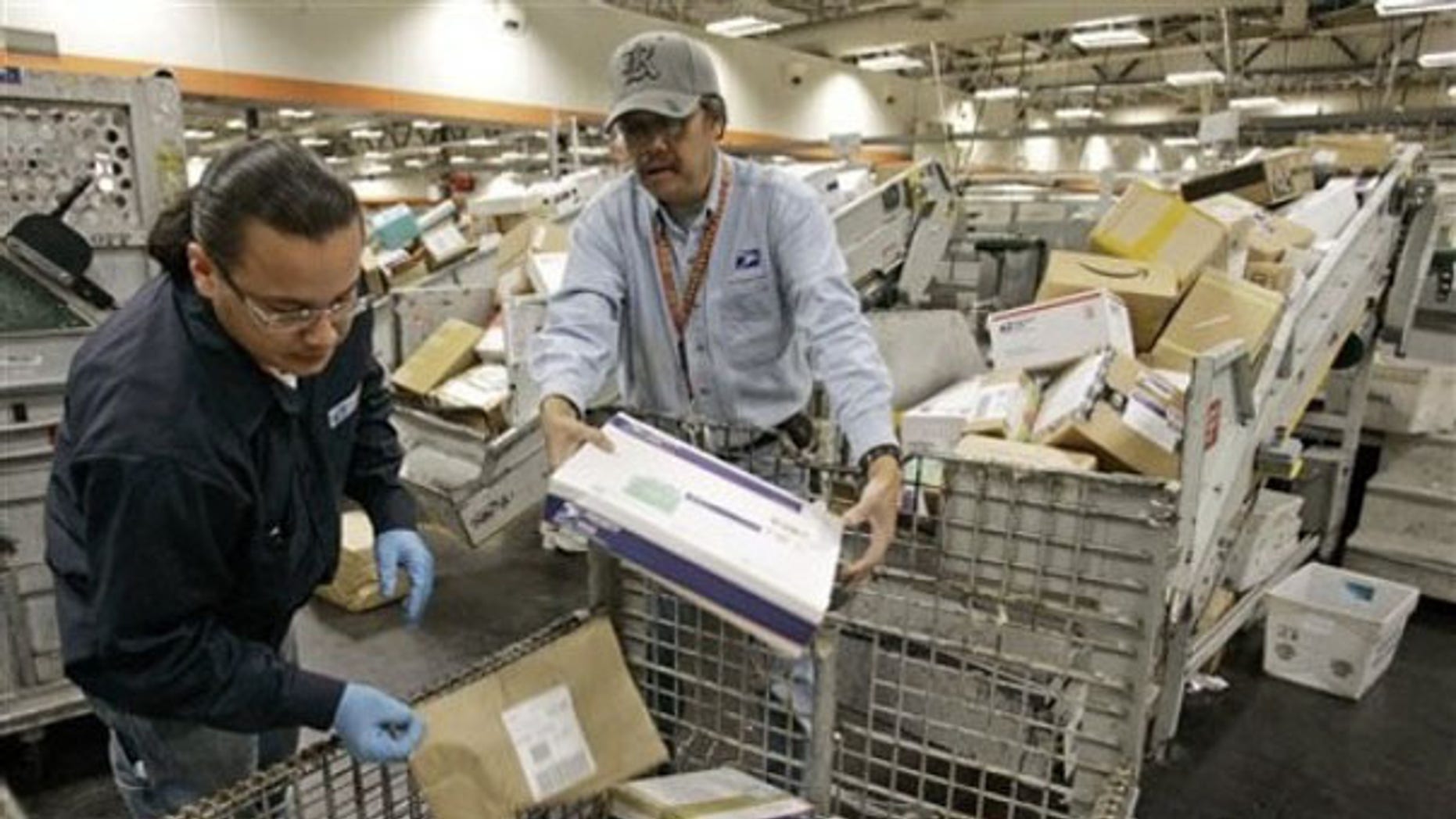 Postmaster General John Potter said Tuesday that he intends to seek congressional approval to cut Saturday delivery as part of a wide-ranging plan to close a multi-billion dollar budget gap.
Though the idea of cutting service from six to five days has gotten a cool reception on Capitol Hill, Potter said that the plan would include enough flexibility so that customers who need Saturday service can get it and that this and other changes need to be implemented for the Postal Service to survive.
"We built a plan that we think is very reasonable. ... We intend to pursue that," he said. "It's a move that we simply have to make."
The financially struggling Postal Service is trying to find ways to get out of the red without resorting to taxpayer aid. Potter announced Tuesday that the service could lose a staggering $7 billion this year -- losses attributed to a combination of the recession and the predominance of e-mail and other electronic forms of communication.
It is estimated that cutting Saturday delivery, a move that requires congressional permission, could save $3.5 billion a year. Offices would still be open on the weekend.
Potter said the Postal Service, aside from trying to cut down service days, would also use price increases in "moderation" to close the budget gap as well as pursue other changes -- like closing post offices and changing the way medical benefits are paid out to retired workers. He urged regulators to act quickly in helping the Postal Service implement those changes and expressed optimism that the service could eventually get above water.
But Sen. Susan Collins, R-Maine, the top Republican on committees that oversee the Postal Service, said Tuesday that she was "concerned" about the "aggressive action" proposed by Potter.
"If you cut back services, you're going to lose customers," she said. Collins said that any move to raise rates beyond the rate of inflation, which Potter is considering, would "cause a lot of businesses to look elsewhere." She said the agency "has not come to grips with the 21st century" and that its business model is "just flawed."
Potter, though, described his proposals as part of an historic opportunity to fix the Postal Service for good.
Though Potter said privatization had been on the table during a lengthy internal review, that option appeared to be ruled out. One consultant, Thomas Dohrmann from McKinsey & Company, said privatization was "unlikely" in part because it would be hard to find a buyer.
"We need to rethink everything and every approach to move the Postal Service forward," Potter said. "We need to reinvest, redefine and reinvigorate the value of mail to business and households."
The Postal Service posted $3.8 billion in losses last year. Mail volume was down 13 percent, a decline officials say will continue.
Potter said mail volume went from 213 billion pieces in 2006 to a projected 166 billion pieces in fiscal 2010.
At least one lawmaker, Sen. Tom Carper, D-Del., expressed full support for Potter's action plan and urged his colleagues to help the Postal Service reform its operation quickly.
"Congress can no longer afford to stand in the way of the important -- yet difficult -- business decisions that the Postal Service must now make. I stand ready to work with my colleagues to help facilitate these important changes," he said in a written statement.