Poll Shows Bachmann Gaining Momentum Among NH GOP Voters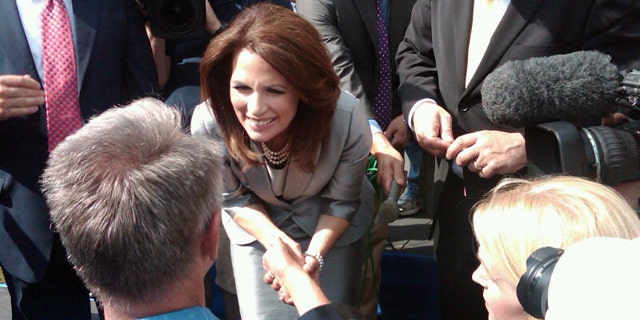 NEWYou can now listen to Fox News articles!
BOSTON – A new poll is giving a boost to Minnesota Rep. Michele Bachmann among likely voters in the New Hampshire Republican primary.
The poll by Suffolk University and WHDH-TV asked voters to choose among 18 potential Republican candidates.
While former Massachusetts Gov. Mitt Romney lead the pack with 36 percent of those polled, Bachmann's support climbed 8 points since May, to 11 percent in the most recent poll.
The rest of the candidates remained in single digits.
Suffolk University's Political Research Center Director David Paleologos said the poll shows Bachmann is gaining momentum in the state with the first presidential primary.
Texas Rep. Ron Paul came in third with 8 percent.
The telephone poll of 400 likely GOP primary voters was conducted June 25-27 and had a margin of error of 5 percentage points.