Pentagon to expand controversial program that recruits non-citizen immigrants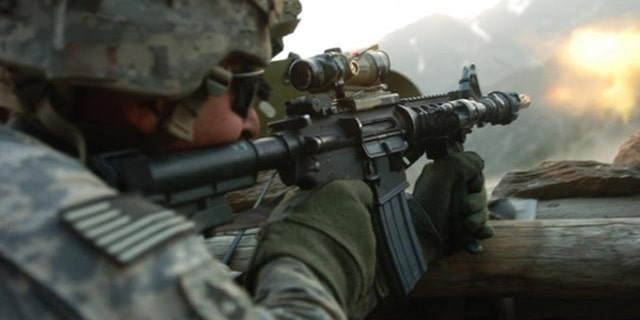 NEWYou can now listen to Fox News articles!
The U.S. Army is planning on expanding a controversial program that offers immigrants with certain skills expedited citizenship.
Under the Military Accessions Vital to the National Interest, or MAVNI, program, which started in 2008, the armed forces can recruit up to 1,500 immigrants.
The Pentagon's most recent guidelines about the program increase that figure to 3,000 recruits for fiscal year 2015 and 5,000 in 2016, according to the New York Times.
Hank Minitrez, an Army spokesman, told the newspaper that the program had been "extremely successful in filling our ranks with highly qualified soldiers who fill critical shortages."
Until 2014, MAVNI was limited to people with legal permanent residents in the United States, but in September the Pentagon announced that it would open the program to undocumented migrants who had been granted deportation protection under the 2012 Deferred Action for Childhood Arrivals (DACA) policy.
At the time, Department of Defense (DOD) spokesman, Lt. Cmdr. Nate Christensen, told Fox News Latino, that undocumented immigrants who want to join the military under MAVNI needed to show expertise in a field that the DOD considers "vital to the national interest."
Typically, he added, that includes "certain health care professionals in areas where the military services have shortfalls and certain experts in languages critical to the Department."
Allowing DACA recipients into a program that allows a fast-track to citizenship caused consternation in some quarters, and the entire thing was put on hold before it began, officially for bureaucratic reasons.
"The MAVNI program is currently on hold while Pentagon officials sort out final details on screening MAVNI candidates," Army spokesman Wayne Hall told reporters at the time.
According to Military.com, a website for active U.S. soldiers and veterans, the program restarted in January. Most applicants to MAVNI have been doctors who entered the active-duty Army and Army Reserve, receiving an officer's commission once they attain their citizenship.
Margaret Stock, an immigration attorney and retired lieutenant colonel who helped design the program, was quoted by Military.com as saying, "DOD has set the overall fiscal year quota for MAVNI at 1,500, and the Army has been allocated 1,300 slots."
The other branches of the military don't rely on MAVNI recruitment nearly as much as the Army. In 2013, Military.com reported, the Air Force recruited just two people under the program, both brought in for their linguistic skills. The Navy recruited one doctor in 2009.
Since MAVNI restarted, Minitrez told the Times, only a few DACA recipients had applied to the program and none have been accepted.
Last fall Cesar Vargas, co-director of the DRM Action Coalition, which fought for DACA and for the rights of the so-called "Dreamers," told FNL that while the move was a positive step that it was "too limited, because the program is small, and the skill-set that they're looking for is so restrictive. I know maybe one person who might qualify."
Like us on Facebook
Follow us on Twitter & Instagram