Pentagon secretly set up program to investigate UFOs at Harry Reid's urging, reports say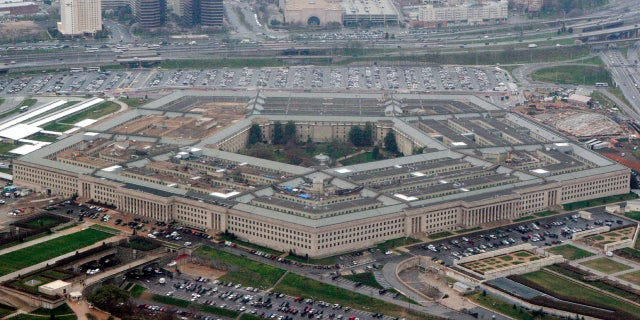 NEWYou can now listen to Fox News articles!
The Defense Department secretly set up a program ten years ago to investigate unidentified flying objects, or UFOs, at the urging of then-Democratic Senate Majority Leader Harry Reid, according to new reports.
Both The New York Times and the website Politico published stories Saturday revealing the existence of the Pentagon's now-defunct Advanced Aerospace Threat Identification Program.
The New York Times said the UFO program began in 2007, while Politico reported in began in 2009.
According to the reports, Reid, a Nevada Democrat, helped steer money under the program to a donor's aerospace research company.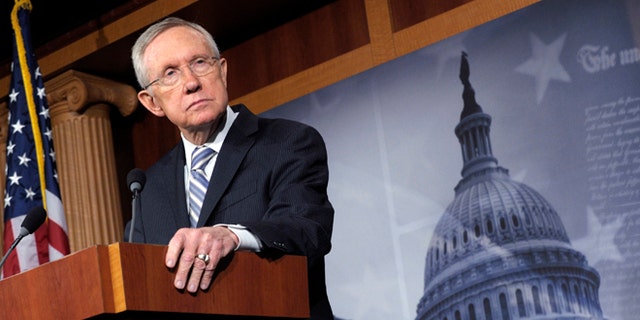 A Pentagon spokesman said the UFO program ended in 2012, though The New York Times said the Defense Department still investigates potential episodes of unidentified flying objects.
"The Advanced Aviation Threat Identification Program ended in the 2012 timeframe," Pentagon spokeswoman Dana White told Politico. "It was determined that there were other, higher-priority issues that merited funding and it was in the best interest of the DoD to make a change."
White added: "The DoD takes seriously all threats and potential threats to our people, our assets, and our mission and takes action whenever credible information is developed."
Politico said the program was not classified but few officials knew about it. Reid secured the funding for the program in 2009 with the help of former Hawaii Democratic Sen. Daniel Inouye and former Alaska Sen. Ted Stevens, who have both since died.
Both outlets said Reid's interest in UFOs was the result of friend and donor Bob Bigelow, who owns Bigelow Aerospace and has said before he is "absolutely convinced" aliens exist and UFOs have visited Earth.
The New York Times said the program had a $22 million annual budget and "most of the money" went to Bigelow's research company, which hired subcontractors and solicited research for the program.
"I'm not embarrassed or ashamed or sorry I got this thing going," Reid told the newspaper. "I think it's one of the good things I did in my congressional service. I've done something that no one has done before."
Both outlets said the person who ran the program, Luis Elizondo, resigned in October and complained about a lack of interest from top officials about it.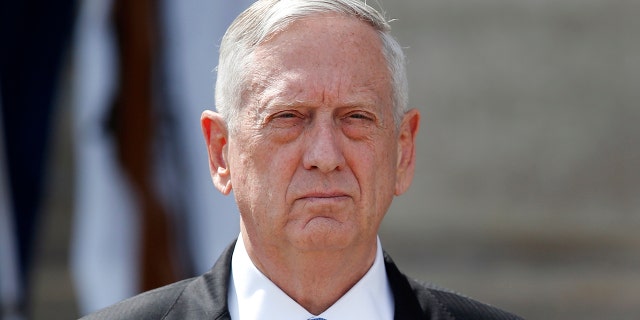 "Why aren't we spending more time and effort on this issue?" Elizondo wrote in a letter to Defense Secretary Jim Mattis, according to the Times.
According to Politico, a former staffer said the effort created "reams of paperwork" but little else of value.
Reid wasn't the only Democrat in Washington with an apparent fascination with UFOs. John Podesta, the former Obama White House adviser and chairman of Hillary Clinton's campaign, is also known to have an interest.
"Finally, my biggest failure of 2014: Once again not securing the #disclosure of the UFO files. #thetruthisstilloutthere," Podesta tweeted in 2015 on his last day in the White House.
Hacked emails published online by WikiLeaks during the 2016 presidential race showed Podesta exchanged emails with NASA astronaut Edgar Mitchell, who wanted to set up a meeting with Obama about UFOs. Podesta's assistant told Mitchell he wanted to take the meeting himself before involving Obama.