Pelosi tests positive for COVID-19
Pelosi was at the White House Wednesday in close proximity to President Biden
NEWYou can now listen to Fox News articles!
House Speaker Nancy Pelosi has tested positive for COVID-19, according to her office, marking the first time the Democratic leader has contracted the virus after two years of touting strict coronavirus protocols at the House.
Her spokesman made the announcement Thursday just as Pelosi, 82, was scheduled to hold her weekly news conference at the U.S. Capitol.
"After testing negative this week, Speaker Pelosi received a positive test result for COVID-19 and is currently asymptomatic," Drew Hammill tweeted. "The Speaker is fully vaccinated and boosted, and is thankful for the robust protection the vaccine has provided."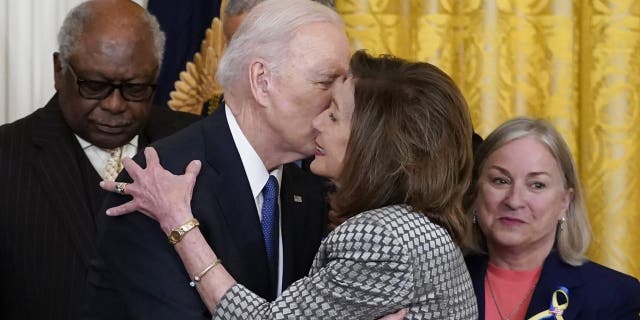 US ATTORNEY GENERAL MERRICK GARLAND TESTS POSITIVE FOR COVID-19
He added: "The Speaker will quarantine consistent with CDC guidance, and encourages everyone to get vaccinated, boosted and test regularly."
Pelosi was at the White House Wednesday in close proximity to President Biden for a bill signing event for postal reform legislation. She was unmasked next to Biden. On Tuesday, Pelosi was also at the White House for the Affordable Care Act event with Biden and former President Obama. She was seen kissing Biden on the cheek Tuesday at that event.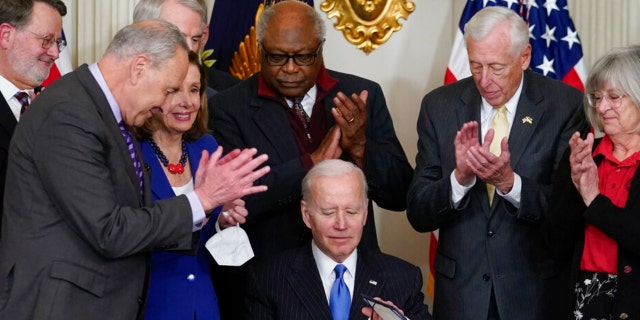 CLICK HERE TO GET THE FOX NEWS APP
The White House said Thursday that Biden tested negative for the virus Wednesday night, and Pelosi was not considered a close contact – as defined by the Centers for Disease Control and Prevention (CDC) as contact of at least 15 minutes at less than six feet apart.
"The President is not considered a close contact of Speaker Pelosi as defined by the CDC. The President saw Speaker Pelosi at White House events and had brief interactions over the course of the last two days," the White House said in a statement. "Last night as a part of his regular testing cadence, the President tested negative. He will continue to be tested regularly. The President wishes Speaker Pelosi a speedy recovery."
Biden's sister, Valarie Biden Owens, also reportedly tested positive for COVID-19. And two Biden cabinet members tested positive this week: Attorney General Merrick Garland and Commerce Secretary Gina Raimondo, after attending Saturday's Gridiron Dinner in Washington, D.C.
Pelosi was quick to back mask mandates, social distancing and proxy voting at the House of Representatives with the start of the pandemic. But with the widespread availability of vaccines and boosters, restrictions have loosened in recent months to mark Biden's first formal State of the Union address to all of Congress.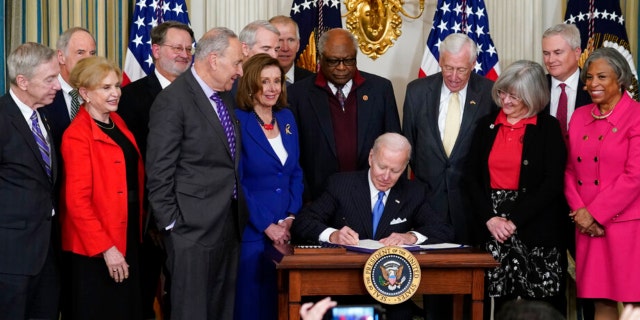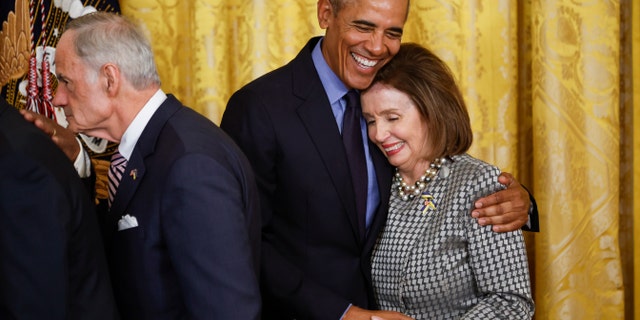 Fox News' Pat Ward and Isabelle Beyda contributed to this report.