Pelosi Calls for Vote on 'Obama Middle-Class Tax Cuts'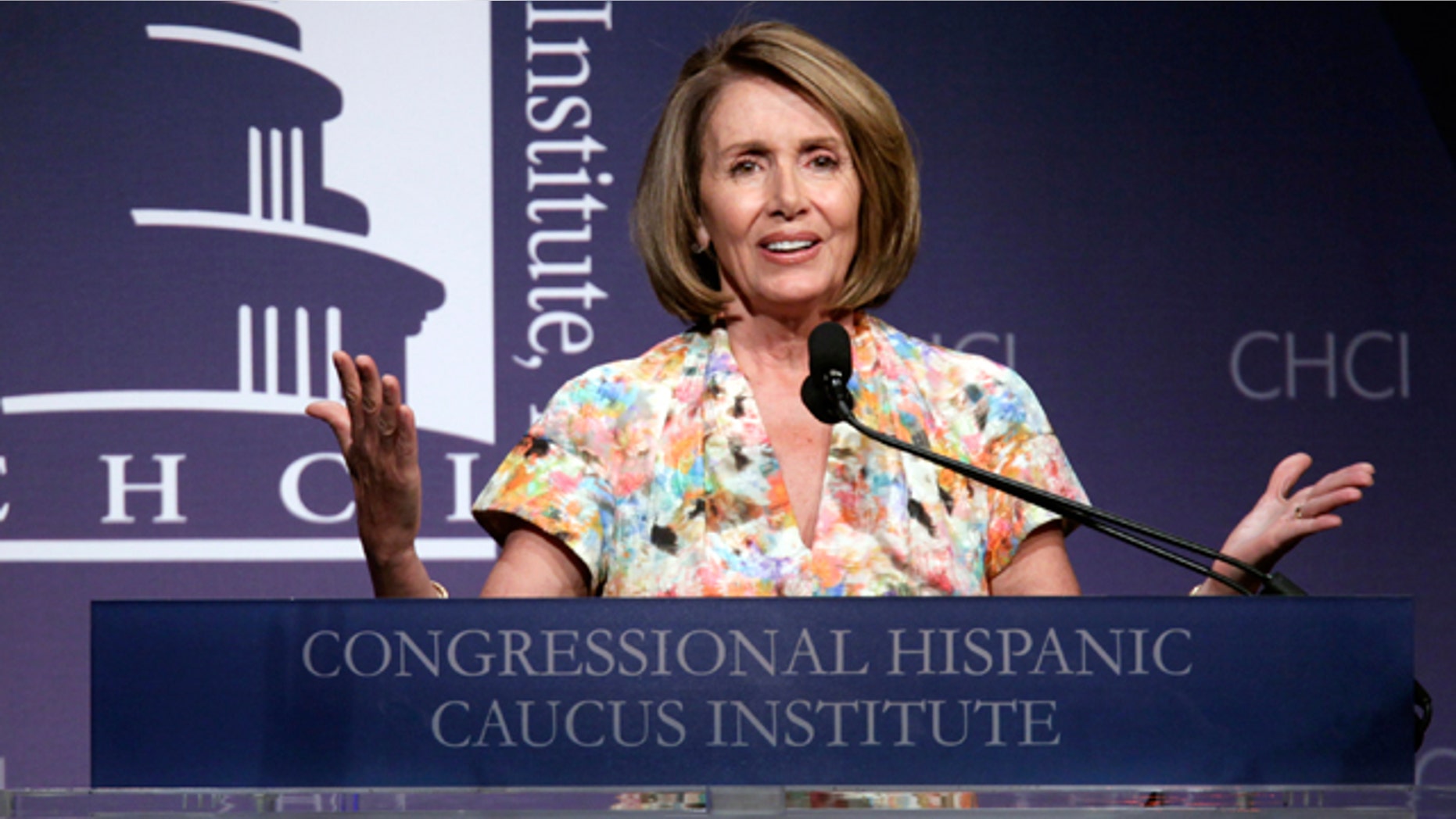 Come again, Madame Speaker.
As House Democrats and Republicans jockey over whether to allow a continuation of tax cuts passed nearly a decade ago or whether to raise taxes next year on some Americans, House Speaker Nancy Pelosi said Thursday that she's all for "the extension of the Obama middle-income tax cuts."
"What I believe the American people deserve is a tax cut for the middle class," Pelosi said during her weekly press briefing. "And without getting into procedure and timing and process, what we're going to do is to say at the end of the day, the extension of the Obama middle-income tax cuts will take place, and that's what I have to say on the subject."
Tax-cut authorship aside, the comment opened inquiries into whether the speaker was hedging on her insistence that Bush-era cuts set to expire at the end of the year be extended for middle-income Americans or whether Pelosi would be willing to allow a vote on an extension for high-income earners.
House Minority Leader John Boehner, who earned guffaws from conservatives this week for announcing Sunday that if he had the choice of extending cuts only for the middle class he would, said that he was "encouraged" by Pelosi's seeming movement on the issue.
"If we're serious about taking action to help our economy get back to creating jobs, Democrats and Republicans must come together and pass legislation this month that makes significant cuts in spending and stops President Obama's tax hike on small businesses," Boehner said in a statement.
"For Congress and the White House to fail to enact such legislation before Congress leaves town would fail our economy and fail the American people," Boehner said.
House Democratic leaders are discussing whether to depart Washington at the end of the month, which would inhibit the ability to finish up several outstanding pieces of legislation -- including the appropriations bills for the fiscal year starting Oct. 1.
After Boehner's statement, Pelosi spokesman Nadeam Elshami issued his own remark again rebranding existing tax rates to make them President Obama's while also clarifying that Pelosi still thinks high-income earners should not get a break.
"The speaker has made her position abundantly clear and has repeatedly said that she supports President Obama's middle class tax cuts," Elshami said. "The speaker is opposed to extending the Bush tax cuts for the wealthiest 2 percent because they add hundreds of billions to the deficit and do not create jobs.
"As the speaker said during her news conference today when asked whether she's open to an extension of the tax cuts for the wealthy, she responded: 'not for the wealthy, no.'"
Democrats have argued that allowing the tax rate to continue at its current level for another 10 years would increase the deficit by $4 trillion, with the high-income earners -- who are only 3 percent of filers -- accounting for $700 billion of that.
That number assumes spending over the next 10 years increases at current projections, a proposal that Republicans say they oppose. They also argue that people in the top income-tax bracket are responsible for 50 percent of small business income.