Pawlenty Aide Apologizes for Remark on Bachmann's 'Sex Appeal'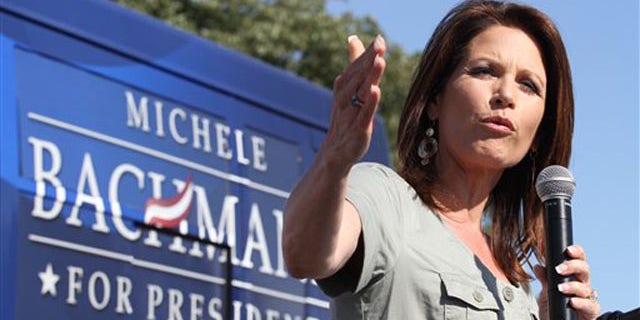 NEWYou can now listen to Fox News articles!
A top aide for Tim Pawlenty's presidential campaign apologized after citing Rep. Michele Bachmann's "sex appeal" as a reason why she's gaining momentum in the polls.
Vin Weber, a former Minnesota congressman and co-chairman of Pawlenty's campaign, made the original comments during an interview with The Hill. In the interview, he claimed Bachmann would be "very hard to beat" in Iowa's leadoff presidential caucuses for several reasons.
"She's got hometown appeal, she's got ideological appeal, and, I hate to say it, but she's got a little sex appeal, too," he said.
Within hours, Weber issued a statement apologizing for his remarks.
"I made a mistake that was disrespectful to my friend Congresswoman Bachmann," he said. "I've been a Bachmann supporter in her congressional bids and I apologize. I was not speaking on behalf of Gov. Pawlenty's campaign, but, nevertheless, it was inappropriate and I'm sorry."
Bachmann, who is from Iowa, has been rising in the polls since before her formal campaign kickoff last month. Pawlenty, by contrast, has struggled to gain traction despite being considered a likely presidential contender since the 2008 election.
Pawlenty is the former governor of Minnesota, in which Bachmann currently represents the 6th Congressional District.