Pat Robertson Stirs the Pot Over Marijuana Laws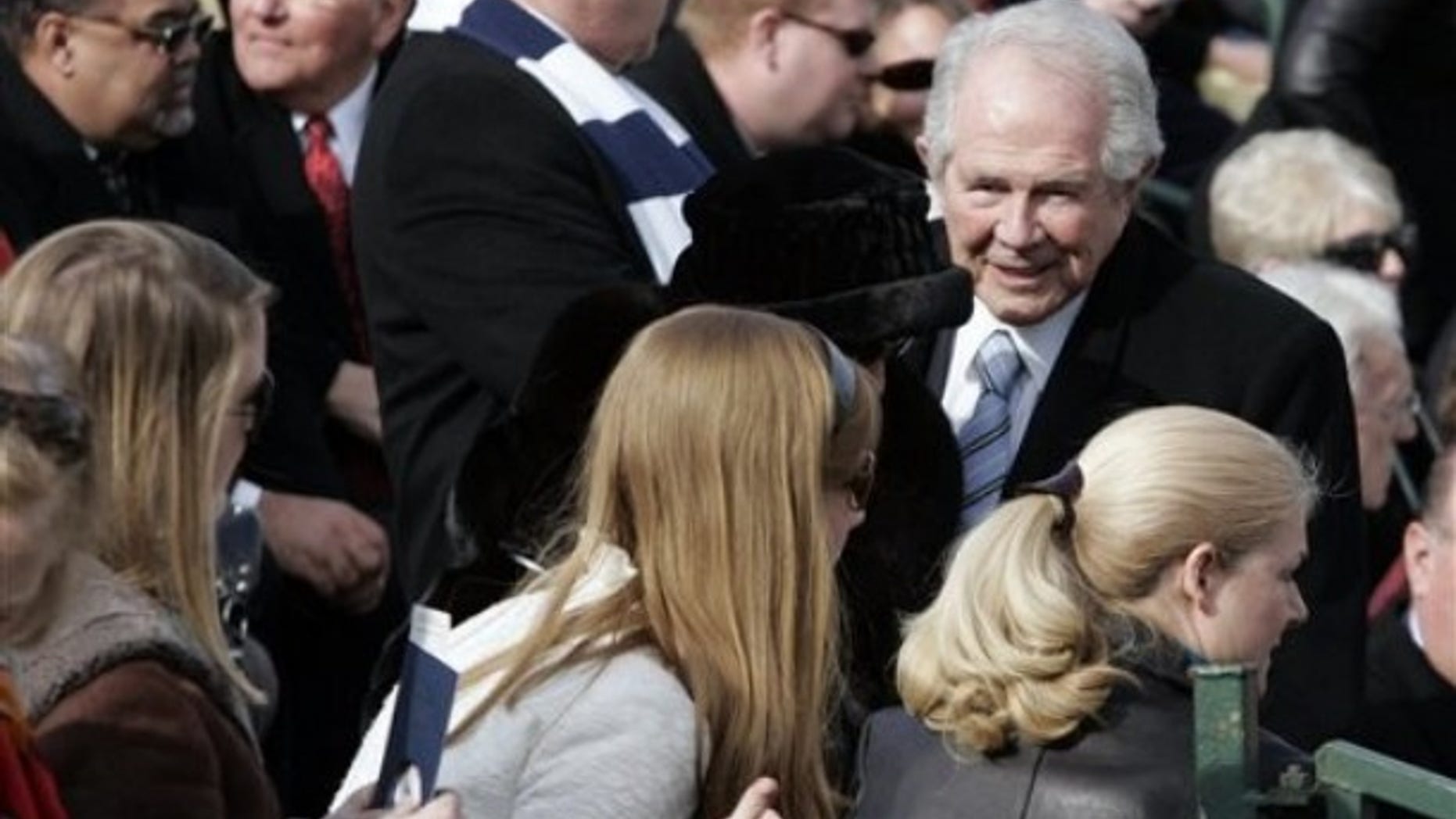 Televangelist Pat Robertson stirred the pot by condemning the harsh penalties imposed on young people for marijuana possession – comments that delighted supporters of legalizing pot and surprised followers accustomed to his conservative views.
"We're locking up people that take a couple of puffs of marijuana, and the next thing you know they've got 10 years," Robertson told his "700 Club" audience last week. "I'm not exactly for the use of drugs – don't get me wrong – but I just believe that criminalizing marijuana, criminalizing the possession of a few ounces of pot and that kind of thing, I mean, it's just costing us a fortune and it's ruining young people."
As Robertson's comments were celebrated on several websites advocating the legalization of pot, a spokesman for the conservative icon clarified that he was not calling for decriminalizing marijuana.
"Dr. Robertson unequivocally stated that he is against the use of illegal drugs," Chris Roslan wrote in an e-mail to The Associated Press.
But Allen St. Pierre, executive director of pot legalization advocacy group NORML, said Robertson is among a growing number of libertarians and "right-of-center" public figures who agree the nation's drug laws treat marijuana possession too harshly.
"We don't care how people arrive at the conclusion that prohibition is a failure," he said. "They're acknowledging there are alternatives to lock-them-up-and-throw-away-the-key solutions."
Ethan Nadelmann, executive director of the Drug Policy Alliance, said Robertson's comments on marijuana are important because of his audience.
"The people who are listening to him may roll their eyes when the Democrats say this, but when Pat Robertson says this he has credibility in the faith community."
The Drug Policy Alliance advocates for lighter drug punishments.
Roslan said Robertson advocated a review of the "severity" of existing laws and the millions spent on incarceration "when there are better approaches available."
Robertson regularly stirs controversy on the "700 Club," which began broadcasting in 1966 and now claims 1 million viewers daily.