Palin in Iowa Cheers Tea Party Victories, Renewing Speculation Over Presidential Run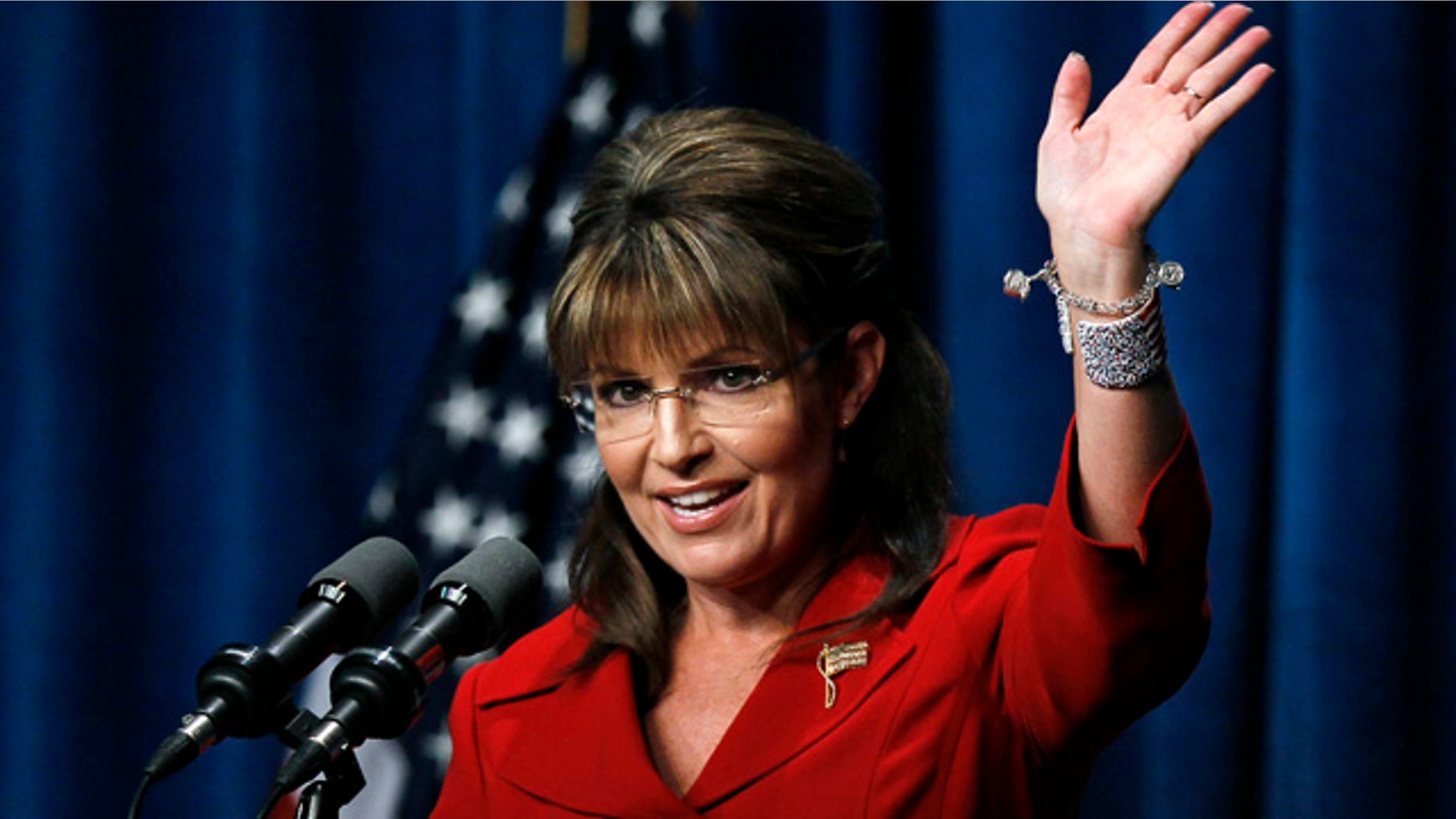 Sarah Palin celebrated the victories of her chosen candidates in the GOP primaries and called for Republican leaders to set personal feelings aside and help unite the party, as she made a political trip to the presidential caucus state of Iowa.
Her comments at a state party dinner in Des Moines came as a bruising GOP primary season came to a close, with party leaders on the losing side of many nomination contests and tea-party activists victorious.
"Unsuccessful GOP campaigns and deflated GOP pundits: Remember, attitudes are contagious. So, make sure yours are worth catching," Palin said.
She said that "unsuccessful campaigns and expert Beltway pundits'' were "all bent out of shape,'' but asked them to buck up. "You win some, you lose some,'' she said.
Palin's speech came as some Republicans were still smarting after a primary season in which many contests were made more competitive by her endorsements. Even as she spoke, word was circulating that one Republican she helped defeat in a primary, Sen. Lisa Murkowski (R., Alaska), had decided to mount a write-in bid for re-election.  Murkowski's decision may diminish the chances of  Palin's endorsed candidate in that contest, GOP nominee Joe Miller.
She singled out Bush strategist Karl Rove, who has been highly critical of Christine O'Donnell, a Palin-endorsed candidate who won the GOP nomination for Senate in Delaware. The night of the election Tuesday, Rove predicted that O'Donnell wouldn't be able to win in November.
Palin suggested that Rove come to Iowa so he could "see the light and realize that these are the normal hard-working patriotic Americans who are saying no, enough is enough, we want to turn this around."
The visit by Palin, the former Alaska governor and 2008 vice presidential nominee, renewed speculation about her ambitions to run for president in two years. At the start of the speech, she joked that she couldn't go for a jog outside without prompting a headline reading, "Palin, in Iowa, decides to run."
"She's clearly sending a signal to activists to deal her into the game of 2012," said David Yepsen, a longtime Iowa political writer who directs the Paul Simon Public Policy Institute at Southern Illinois University.
The speech prompted comment from the White House, which served to draw more attention to  Palin. Asked if he thought she was exploring a presidential run, White Hosue Press Secretary Robert Gibbs noted that this is the time of the year when candidates "dip your toe in the water… And that's my guess.. . she's going to dip that toe in."
Palin's speech was a vigorous defense of the tea-party movement and its victories in a string of Republican primaries. She personally saw 21 out of 32 candidates she endorsed win.
As a presidential candidate in Iowa,  Palin likely would start with a base of support among religious and social conservatives, who make up a sizable chunk of the state's Republican electorate.
But other candidates would be fighting for those voters, too. Several of them were in Washington on Friday and Saturday for a gathering of social conservatives called the Values Voter Summit. They included notably former Arkansas Gov. Mike Huckabee, who won the Republican Iowa caucuses in 2008.
Other potential 2010 candidates speaking at the summit were Gov. Tim Pawlenty of Minnesota, who has been to Iowa five times this year and had already hired a full-time staffer for Iowa; former Massachusetts Gov. Mitt Romney; former Sen. Rick Santorum of Pennsylvania and former House Speaker Newt Gingrich.