Palin Opens Up About Possible 2012 Run, Says She's Willing to 'Give It a Shot'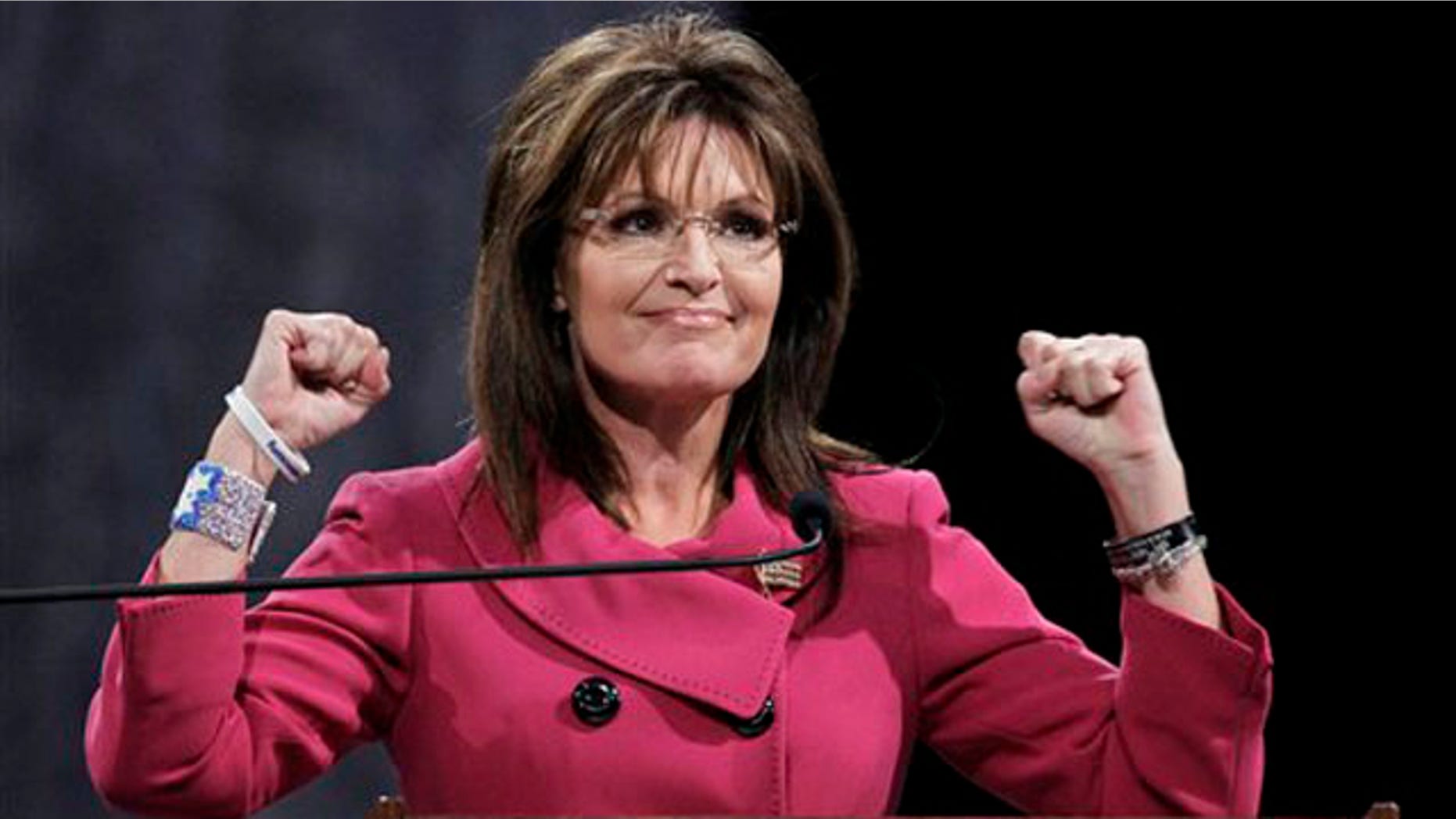 Sarah Palin may be edging closer to a 2012 presidential run, telling Fox News "I would give it a shot" if the American people think she's "the one."
The former Alaska governor and 2008 Republican vice presidential nominee was in Des Moines, Iowa, Friday for the Reagan Dinner, a big GOP fundraiser in the heart of water-testing country for presidential candidates.
Palin has remained coy about her ambitions, but she elaborated a bit in an interview with Fox News, attaching several conditions to the possibility of a 2012 presidential run.
"If the American people were to be ready for someone who is willing to shake it up, and willing to get back to time-tested truths, and help lead our country towards a more prosperous and safe future and if they happen to think I was the one, if it were best for my family and for our country, of course I would give it a shot," she said.
"But I'm not saying that it's me. I know I can certainly make a difference without having a title. I'm having a good time doing exactly that right now."
Palin, a Fox News contributor and best-selling author since leaving the governor's mansion last year, has become one of the Tea Party movement's biggest allies. She's also thrown her clout around in the GOP primary season with a string of endorsements.
She said in February that she'd be "willing" to take on President Obama in two years, and White House Press Secretary Robert Gibbs said Friday he suspects she's testing the water.
But while her star power can dominate the airwaves and shake up congressional elections, she's done little to organize a Republican ground game compared to other GOP hopefuls already stumping in the key lead-off states of Iowa, New Hampshire and South Carolina.
Iowa hosts the first-in-the-nation presidential caucuses, and several other talked-about 2012 prospects have already visited or made plans to do so.
"We've seen Tim Pawlenty here a fair amount of times, we've seen former Speaker Newt Gingrich here a number of times," said Matthew Strawn, chairman of the Iowa Republican Party. "Mitt Romney has returned to the state, Mike Huckabee was here during the primary."
At least 10 Republicans appear to be jockeying for 2012.
Mississippi Gov. Haley Barbour, who chairs the Republican Governors Association, came to Iowa in August. Indiana Rep. Mike Pence, a member of the GOP House leadership, is doing the rounds, as is former Pennsylvania Sen. Rick Santorum. Lately the buzz is about Indiana Gov. Mitch Daniels, a former Bush budget director with major connections and growing popularity.
Social conservatives have loved Palin from the moment she hit the national stage two years ago, when John McCain named her to be his running mate. Her Tea Party emphasis on constitutional and fiscal conservatism broadens her GOP appeal, but polls show her favorable ratings have been dropping.
"Iowans just need to know that there's real substance there. She needs to prove that," said Ed Failor, president of Iowans for Tax Relief.