Over 12 Million Hispanics to Vote for President in 2012, Report Says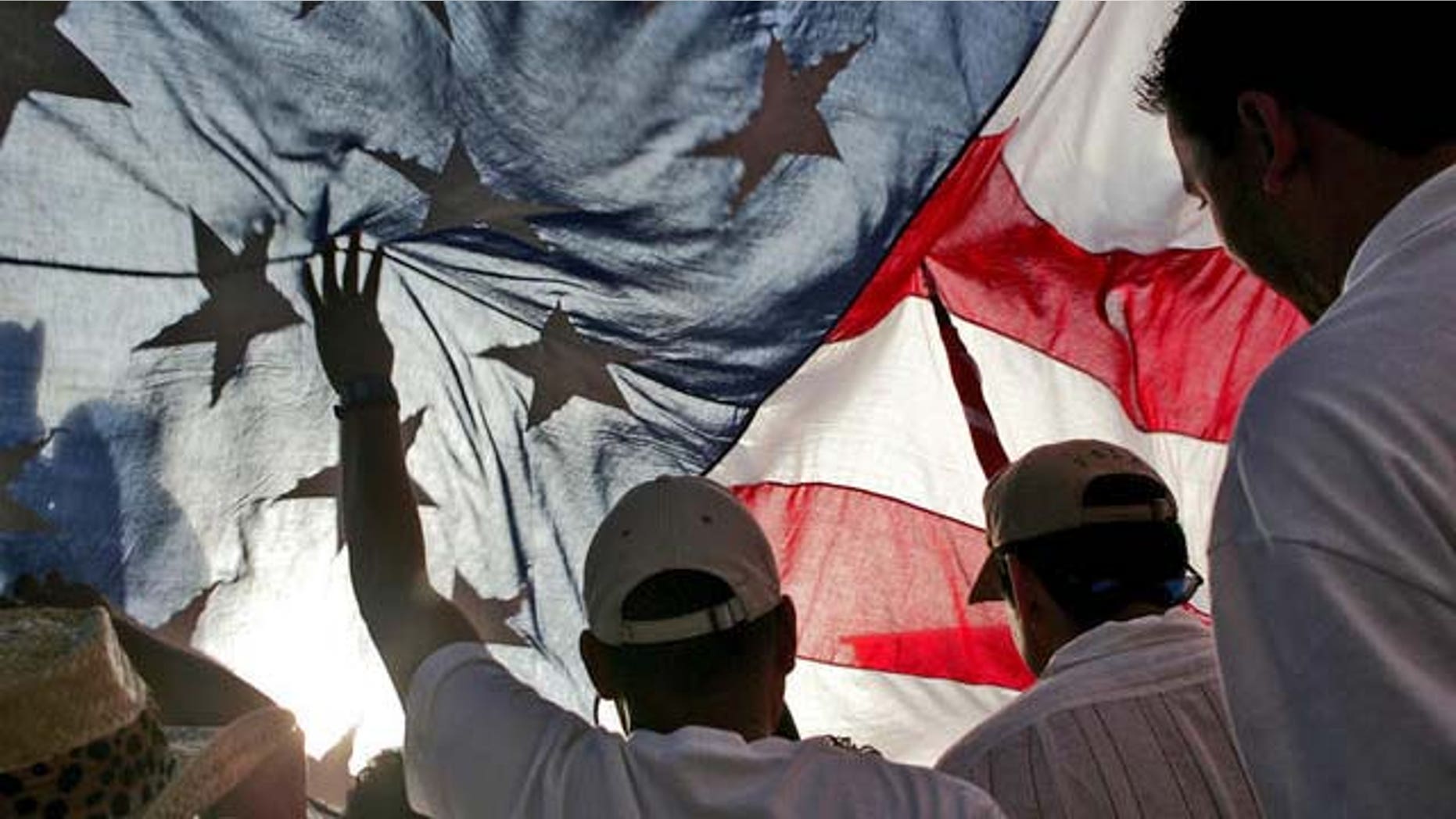 Around 12.2 million Hispanics will head to voting booths around the United States this November to elect the country's next president, according to one Latino interest group.
The turnout projection was announced Wednesday by the bipartisan National Association of Latino Elected and Appointed Officials Educational Fund. The group based its projection on average increases in turnout in previous elections as reported by the Census Bureau.
Hispanic voter turnout in 2008 was 9.7 million. The executive director of the officeholders group, Arturo Vargas, says a major factor for the increased projection this year is that an estimated 50,000 Latinos turn 18 each month.
Vargas says the numbers suggest that presidential candidates should develop an outreach strategy for Latinos.
California has the biggest share of Latino voters with around 3.9 million Hispanics projected to head to the polls, followed by Texas' 1.9 million and Florida's 1.6 million. In three states – California, New Mexico, and Texas – at least one in five voters will be Latino, with the Latino share of the electorate in New Mexico reaching 35 percent.
Jobless Mexicana Flight Attendants Pose for Calendar
"While the Latino vote continues to increase with each Presidential election, much work needs to be done to fully engage Latinos in our country's electoral process. In 2008, 19.5 million Latinos were eligible to vote, but half did not cast ballots, because they were not registered or did not turn out. The Latino electorate must make faster progress if America's democracy is to thrive," Vargas said.
Based on reporting by the Associated Press.
Follow us on twitter.com/foxnewslatino
Like us at facebook.com/foxnewslatino