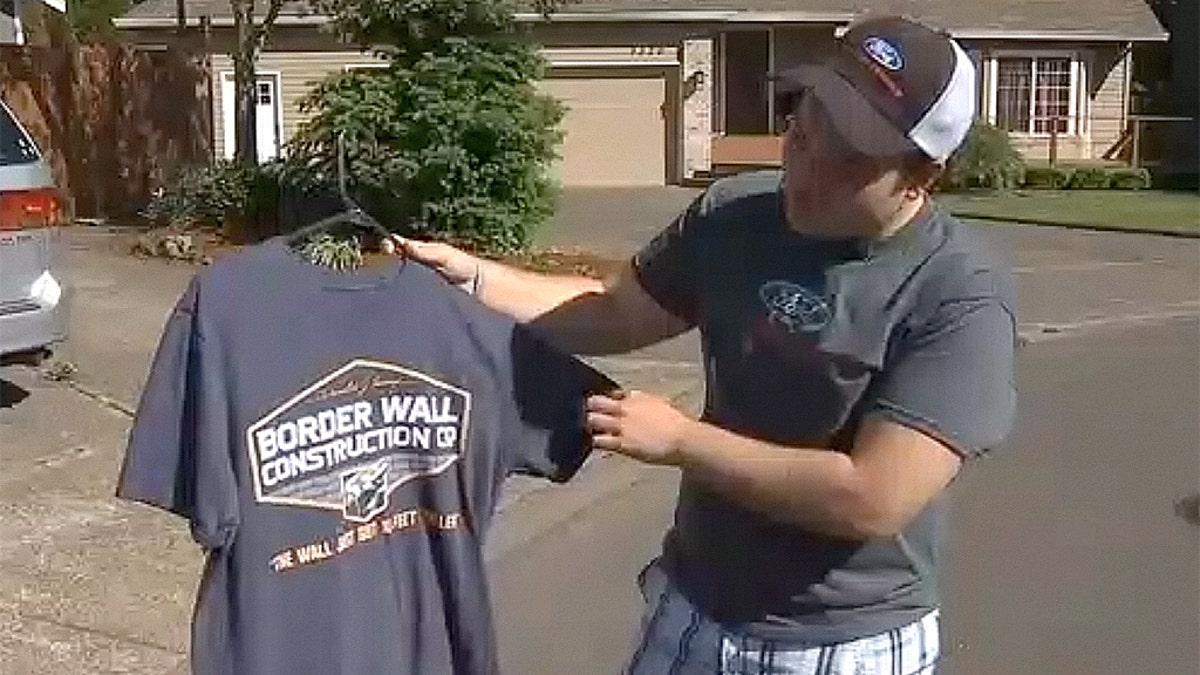 An Oregon high school is being sued for refusing to let a student wear a pro-Trump border wall T-shirt to class.
Liberty High School senior Addison Barnes told Fox 12 Oregon he was asked to cover up his "Donald J. Trump Border Wall Construction Co." shirt or go home. The shirt also features a 2016 Trump quote: "The wall just got 10 feet taller."
Barnes, 18, said he opted to go home after briefly covering up. His absence was treated as a suspension, which was later rescinded.
"I have my First Amendment and it's not right what they're doing," he told the station.
Barnes told KGW-TV that his school tolerates other political views without a problem.
BOXER WEARING 'AMERICA 1ST' BORDER WALL TRUNKS CRUMBLES AGAINST MEXICAN OPPONENT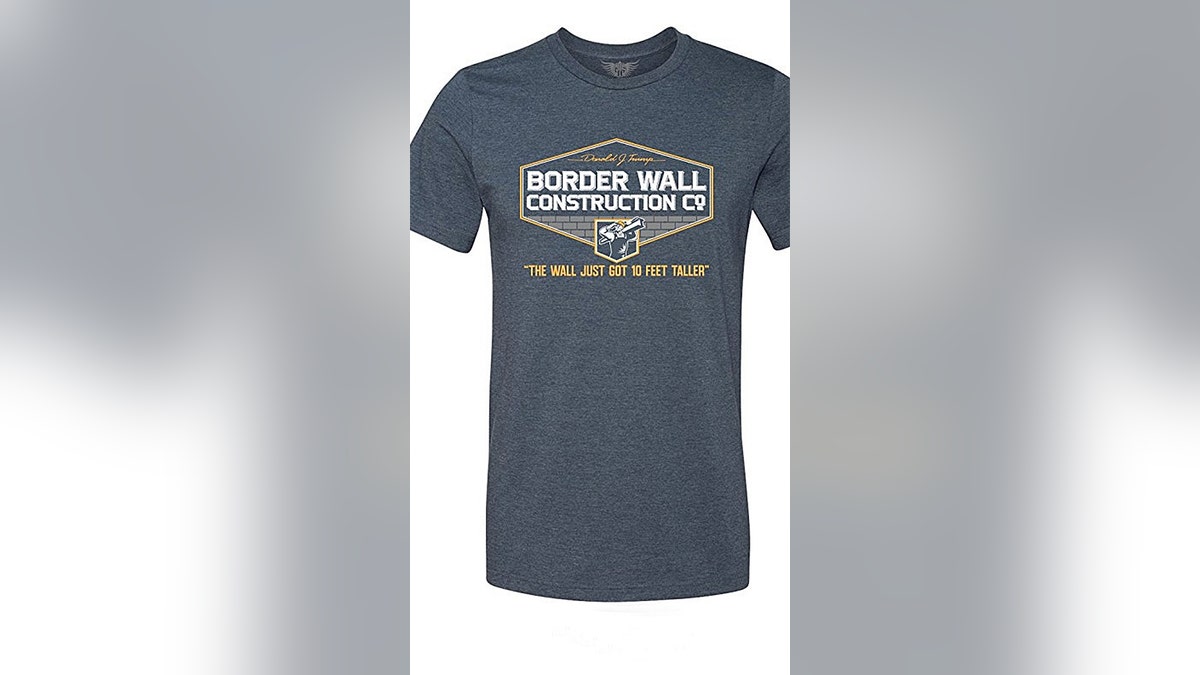 "I had a teacher who had a pro-sanctuary-city poster in her room which was up all year, yet as I wear a pro-border wall shirt, I get silenced and suspended for wearing that," he told the station.
The Portland Federal Court lawsuit, which was filed Friday, says that Barnes wore the T-shirt to school earlier this semester on a day his "People and Politics" class was going to discuss immigration.
The lawsuit says a teacher and a student took offense to the shirt and KGW reports that others did, too.
"This school is very Latino-populated," senior Mark Guzman told the station. He said the shirt "offended a lot of people. In the hall, kids would ask me if I'd seen it."
The lawsuit asks a judge to uphold Barnes' First Amendment rights to wear the shirt to school, as well as nominal damages.
Fox 12 reported that a spokeswoman for the high school said the lawsuit was being reviewed and declined to comment.