Opinion: President Obama is Keeping His Word to Iraq War Veterans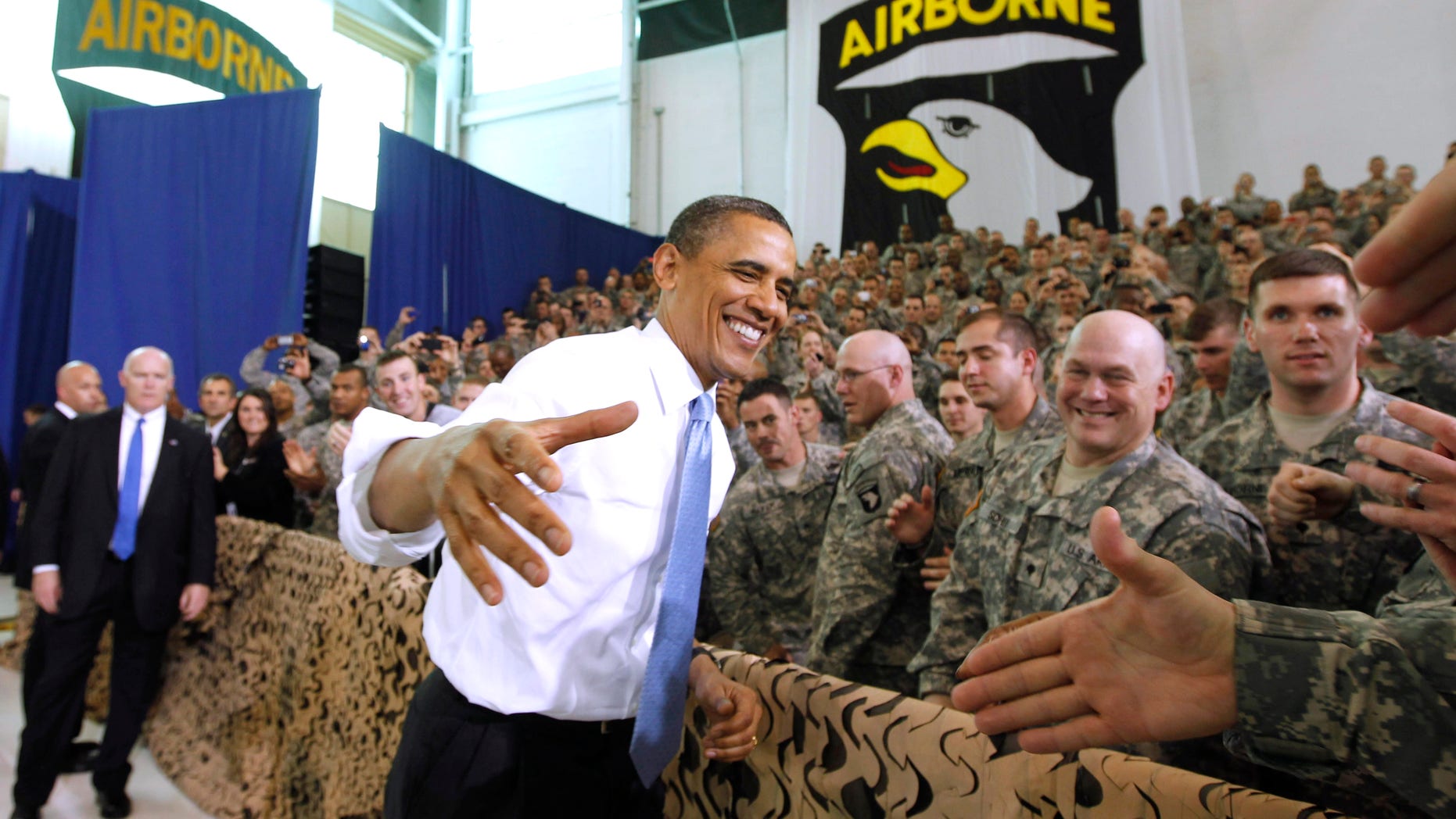 Last month, my son Jeff returned home from Iraq following a combat tour with the Army National Guard. His homecoming was a chance to exhale and give thanks. It also marked an occasion to reflect on the sacrifices made by the 4,500 Americans who did not come home.
His homecoming made me reflect on my own service as well. As a veteran, I joined the Navy in 1962 and sailed  the Gulf of Tonkin during the Vietnam War as the eldest of nine in a proud Hispanic family from New Mexico. Two of my sons joined our armed forces, and when Jeff went to Iraq as a member of the Army National Guard, I knew his commander-in-chief, President Barack Obama, would keep his word to him and his fellow troops.
The president did just that: first by bringing them home, then by supporting them when they become veterans. The president knows our responsibility to our all-volunteer force doesn't end with their tours of duty.
President Obama has ensured veterans have access to the highest-quality health care in the world, including making eligible for V.A. care hundreds of thousands who were previously denied. He's signed the Post-9/11 G.I. Bill that's helping service members go to college at no cost. And he's cutting even further the taxes of small businesses that hire unemployed or disabled veterans.
With the last of American troops leaving Iraq this week, it's an important time to heed President Obama's call to support those who serve and have served. His investments in our veterans help skilled workers contribute to our economic security – just as they did for our national security – reducing unemployment and strengthening the middle class.
In the same way that I managed a small business like my father before me, my son succeeds as an entrepreneur outside his Army Reserve duties, in part because of the skills he learned in the military. Jeff followed in his family's footsteps – a family that's lived in New Mexico since long before the Mexican-American War made our home part of the United States, and has proudly defended both our American values and Hispanic heritage.
As a school board member, my father advocated for the state to ban corporal punishment and stop schools from punishing students who were caught speaking Spanish.
The sacrifices we've made as Americans and as a military family are shared by so many who have served their country and their communities. But we cannot forget those whose sacrifice exceeded our own – those who gave everything.
One of our first casualties of the Iraq War, Jose Gutierrez, wasn't even a citizen of the country for which he gave his life. Born in Guatemala, he lived in foster homes in Los Angeles until he turned 18 and received his residency papers. He emigrated from Guatemala with nothing, and for America he gave everything.
Eight years later, the country for which he and so many others have sacrificed can proudly welcome troops home from Iraq. Our combat mission has ended, and full security responsibilities have been transferred to the Iraqi people. Challenges still remain, but as the Secretary of Defense made clear, "Iraq is equipped to deal with them."
I'm grateful to President Obama for keeping his word to bring home our troops, and as vets transition to civilian life, I'm confident they'll have the support they need – the same support I received.
Art Armijo, an advocate for veterans and Hispanics, served in the United States Navy during the Vietnam War.
Follow us on twitter.com/foxnewslatino
Like us at facebook.com/foxnewslatino