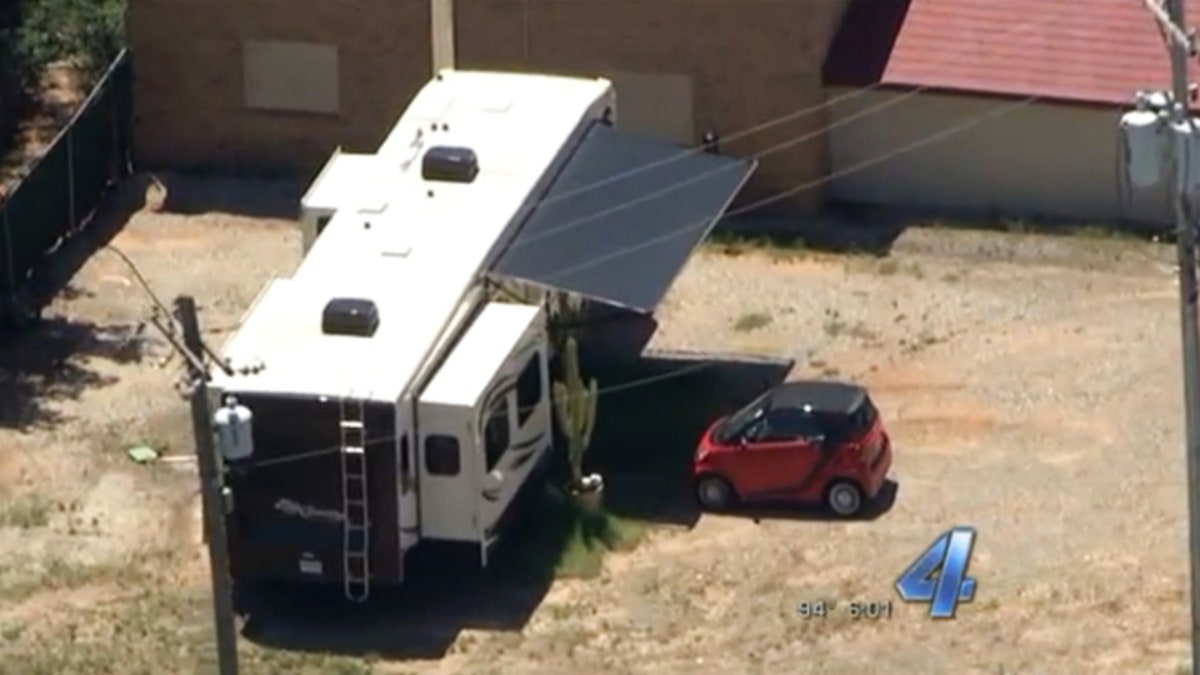 Oklahoma Gov. Mary Fallin said Tuesday she was trying to be a good mother when she let her daughter park a "nice trailer" on the grounds of the governor's mansion, but that the vehicle runs afoul of an obscure state regulation and Christina Fallin must move the home on wheels.
Fallin told Oklahoma television station KFOR that her 28-year-old daughter received no special benefit by parking the travel trailer outside the mansion near the state Capitol since April. Any electricity or water she would have used in the trailer would have also been used if she had been living inside the brick-and-mortar home.
"My Oklahoma values ... is to take care of your family," Fallin, a Republican, told the TV station in a live interview.
"My daughter a couple of months ago came to me and said she was in between living arrangements," Fallin said. "She does have a very nice trailer that she bought" but didn't have a place to park it. "And so I told her you can park it in the back of this lot, not seen to the public eye, and store it there."
The trailer started generating buzz around the Capitol and questions arose about whether it violated any local ordinances. Fallin said no Oklahoma City laws prohibit the trailer but that the administrative rules of the Oklahoma Capitol-Medical Center Improvement and Zoning Commission bars mobile homes in the area.
"Christina had the travel trailer before she moved it to the mansion and was looking for a permanent place to put it," Fallin spokesman Alex Weintz said Tuesday. "She had one living arrangement that fell through, so the governor said, 'Why don't you come put it on the mansion property?'"
Weintz said the trailer will be gone by Sunday - with or without Fallin's daughter.
"She's been invited to move into the mansion, but that's up to Christina," Weintz said.
Fallin and her husband, Wade Christensen, live in the mansion with one of Christensen's adult sons. Another of Christensen's sons lives in a garage apartment on the mansion grounds.