Obama Weighs Tapping Strategic Petroleum Reserve to Counter Oil Price Spike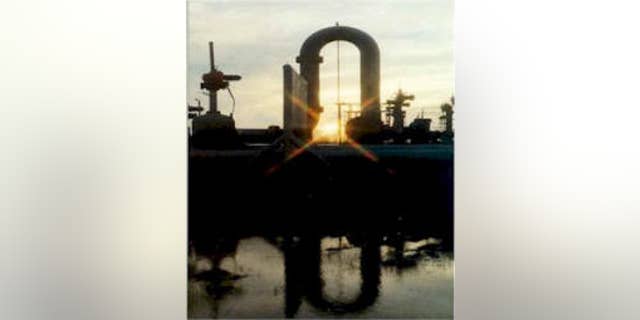 The Obama administration is considering releasing oil from the Strategic Petroleum Reserve to help Americans facing a spike in oil prices as a result of unrest in the Middle East, Obama Chief of Staff William Daley said Sunday.
The administration is considering all options when it comes to preventing the U.S. economy from backsliding as a result of recent increases in oil prices.
"The issue of the reserves is one we're considering. It is something that only is done -- and has been done in very rare occasions. There's a bunch of factors that have to be looked at. And it is just not the price," Daley said on NBC's "Meet the Press."

"I think there is no one who doubts that the uncertainty in the Middle East right now has caused these tremendous increases in the last number of weeks. ... All matters have to be on the table when you ... see the difficulty coming out of this economic crisis we're in and the fragility of it," he added.
Oil prices have skyrocketed in recent weeks, climbing to nearly $105 per barrel on Friday from about $90 one month ago. That puts the price of a gallon of gas at a national average of $3.50, according to AAA.
The Strategic Petroleum Reserve contains 727 million barrels of oil. The caverns are designed as a storage facility to tap domestic reserves in case of a national emergency. In 2005, President Bush authorized the Department of Energy to approve loans of 13 million barrels of oil to refineries in Louisiana whose supply was cut off after Hurricane Katrina.
Three Democratic lawmakers last month urged the president to make the oil available ahead of the summer driving season, but the White House said at the time that it was monitoring the situation in Libya and not taking action yet.
Daley said Sunday that uncertainty in the Middle East, which has seen a cascade of revolts and protests in OPEC nations, has led to great uncertainty in the markets.
"The president is extremely concerned about this," Daley said. "There is also not only uncertainty in the Middle East, you have an increasing demand worldwide as the economic difficulties of the last three years begin to improve."