Obama Vows Veto of Bill it Says Fails to Protect Battered Immigrant Women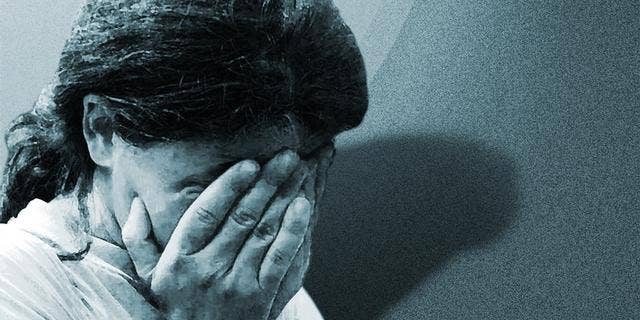 NEWYou can now listen to Fox News articles!
Washington D.C. – The White House says it will veto a GOP-written bill -- up for a House vote on Wednesday -- that would renew the Violence Against Women Act because it says it doesn't go far enough to protect battered undocumented immigrants, Native Americans or gays.
The GOP proposals "take direct aim at immigrant victims of domestic violence and sexual assault" and "jeopardize victims by placing them directly in harm's way," the White House said in a statement. A similar bill was passed by the Senate.
The overwhelming majority of domestic violence victims are women — a critical constituency this presidential and congressional election year and one without which Obama would not be president. The renewal of the act, reauthorized twice with overwhelming bipartisan support, is the latest example of partisan warfare this year over women's issues that have won wide agreement in the past.
The Violence Against Women Act was established in 1994 to provide taxpayer money for the prevention of domestic abuse and the protection of victims. The last reauthorization, in 2005, expired in 2011.
Summary
The White House says the measure allows abusers to become aware of their immigrant victims' allegations. Men who batter undocumented women, critics of the bill say, often keep their victims from turning to police by threatening to call immigration authorities or to do other things that would jeopardize their staying in the United States.
Majority Democrats in the Senate would expand the law to specifically protect gays, lesbians, bisexuals and transgender Americans from discrimination and abuse in a move many Republicans saw as a provocation to vote against a bill approved without objection previously.
Senate Republicans also objected to Democratic provisions in the bill that would give tribal authorities the power to prosecute non-Indians for abuse committed on tribal lands, saying it was unconstitutional because the accused would have no role in shaping laws that could be used against them.
The Senate bill passed, 68-31, with 15 Republicans voting yes.
A Republican-written House version, now revised, is strongly opposed by an armada of advocacy groups for women, gays and Native Americans. Republicans say it protects taxpayers from fraud and keeps the prosecution of criminal behavior on Indian lands constitutional.
The House version omits the Senate's references to gays, lesbians, bisexuals and transgenders and does not allow Native American authorities to prosecute non-Indians who commit abuse on tribal land.
The new version does restore some confidentiality for immigrant victims of abuse, according to a Democratic official who was not authorized to speak on the issue publicly. But the White House said it still allows abusers to become aware of their victims' allegations.
The House measure allows a battered Native American woman or a tribe on her behalf to file in U.S. District Court for a protection order against an alleged abuser, whether Indian or not, who committed the abuse on Indian land. But the White House and other Democrats want tribal courts to be able to prosecute the offenders, a proposal Republicans insist is unconstitutional.
Objections to the GOP-written bill also came from a small group of Republicans who urged the House to consider a bill that could gain a measure of bipartisanship.
Rep. Judy Biggert, R-Ill., told the House Rules Committee late Tuesday that the House bill should look more like the Senate bill on the immigrant and LGBT provisions.
Based on reporting by the Associated Press.
Follow us on twitter.com/foxnewslatino
Like us at facebook.com/foxnewslatino