Obama: U.S. Intelligence Should Have 'Uncovered' Christmas Day Plot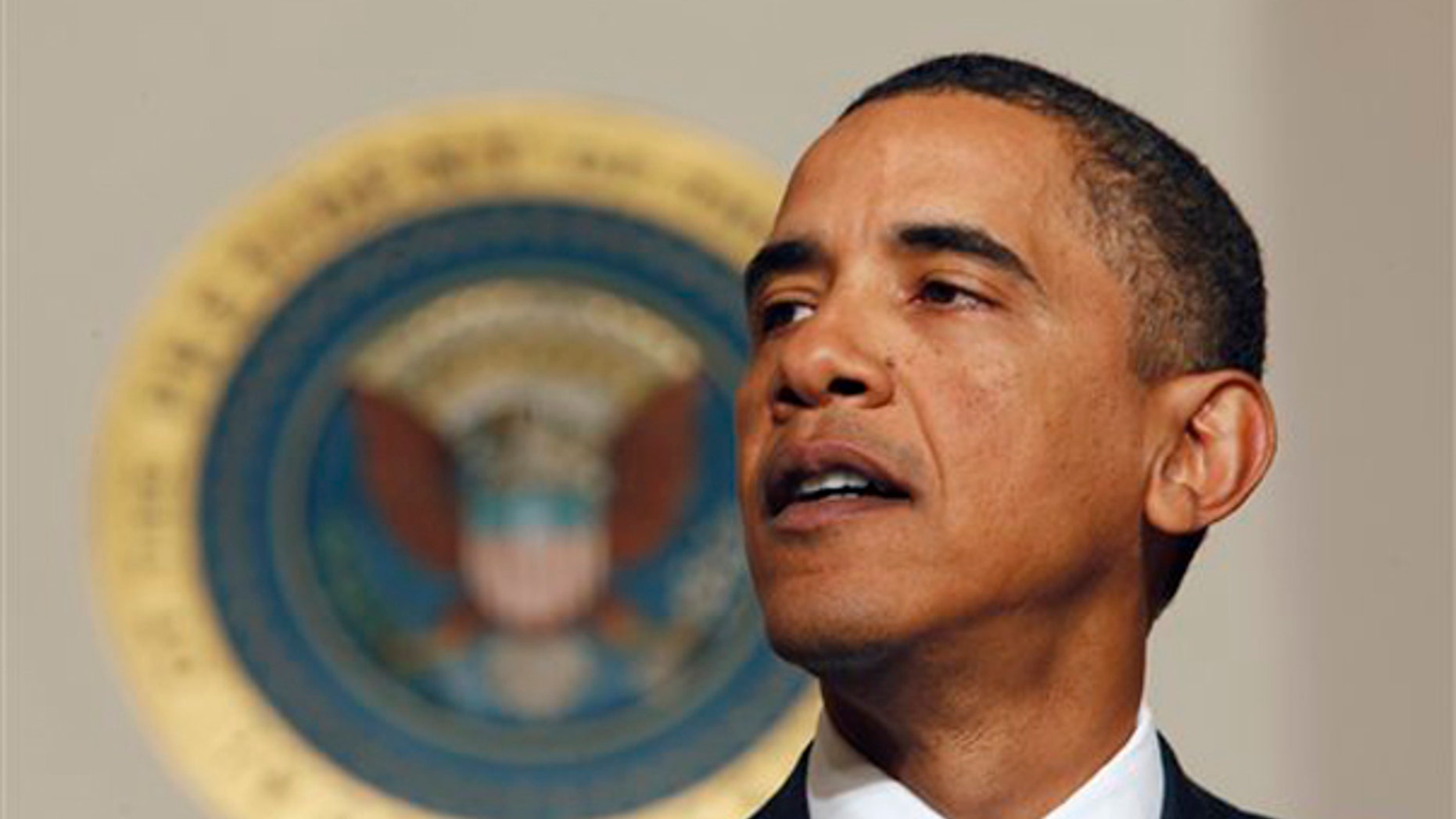 President Obama said Tuesday that U.S. intelligence had enough information to uncover the terrorist plot to bomb a Northwest Airlines flight but "failed" to piece it all together before the suspect boarded a plane for Detroit armed with explosives.
The president, who spoke after meeting with top officials to discuss internal reviews of the attempted bombing Christmas Day, said the suspect's name should have been added to the no-fly list based on information available about him. He said the government will quickly make changes to ensure future attempts are thwarted.
"The system has failed in a potentially disastrous way," Obama said. "The bottom line is this: the U.S. government had sufficient information to have uncovered this plot and potentially disrupt the Christmas Day attack. But our intelligence community failed to connect those dots, which would have placed the suspect on the no-fly list."
The president's remarks counter suggestions from other officials that U.S. intelligence did not have enough information to prohibit the suspect from flying or take other severe action. Obama cited the fact that intelligence officials knew Umar Farouk Abdulmutallab traveled to Yemen, knew he had contact with extremists and knew that Al Qaeda in the Arabian Peninsula wanted to strike not only U.S. targets in Yemen but the United States itself.
"This was not a failure to collect intelligence. It was a failure to integrate and understand the intelligence that we already had," Obama said. "That's not acceptable, and I will not tolerate it."
Obama ordered the internal reviews while on vacation in Hawaii. While he has received preliminary reports since Christmas, Tuesday marked the first time he sat face-to-face with the heads of the various intelligence agencies to discuss how it was possible for 23-year-old Abdulmutallab to board Northwest Flight 253 from Amsterdam to Detroit with an explosive device in his pants.
The administration is in the process of making and considering a number of changes in the wake of the incident. For one, Obama confirmed that the administration will not transfer additional Guantanamo Bay detainees to Yemen, though he insisted he will still shutter the controversial prison camp.
The president said initial reviews will be completed this week and a summary will be made available to the public in the next few days.
"We have to do better and we will do better. And we have to do it quickly -- American lives are on the line," he said.
White House Press Secretary Robert Gibbs said the president has full confidence in CIA Director Leon Panetta and Director of National Intelligence Dennis Blair. Panetta and Blair were just two of the high-level officials meeting behind closed doors with Obama.
Other meeting participants included: FBI Director Robert Mueller, Attorney General Eric Holder, National Security Adviser James Jones, counterterrorism adviser John Brennan, Secretary of State Hillary Clinton, Defense Secretary Robert Gates, Homeland Security Secretary Janet Napolitano, and Michael Leiter, director of the National Counterterrorism Center.
The president said during the meeting that the incident "was a screw up" and "we dodged a bullet."
Gibbs dismissed the notion that there would be any finger-pointing at the high-level meeting.
"The president will not find acceptable a response where everybody gets in a circle and points at somebody else," he said.
Fox News' Daniela Sicuranza contributed to this report.