Obama tries pivot, but voters want follow through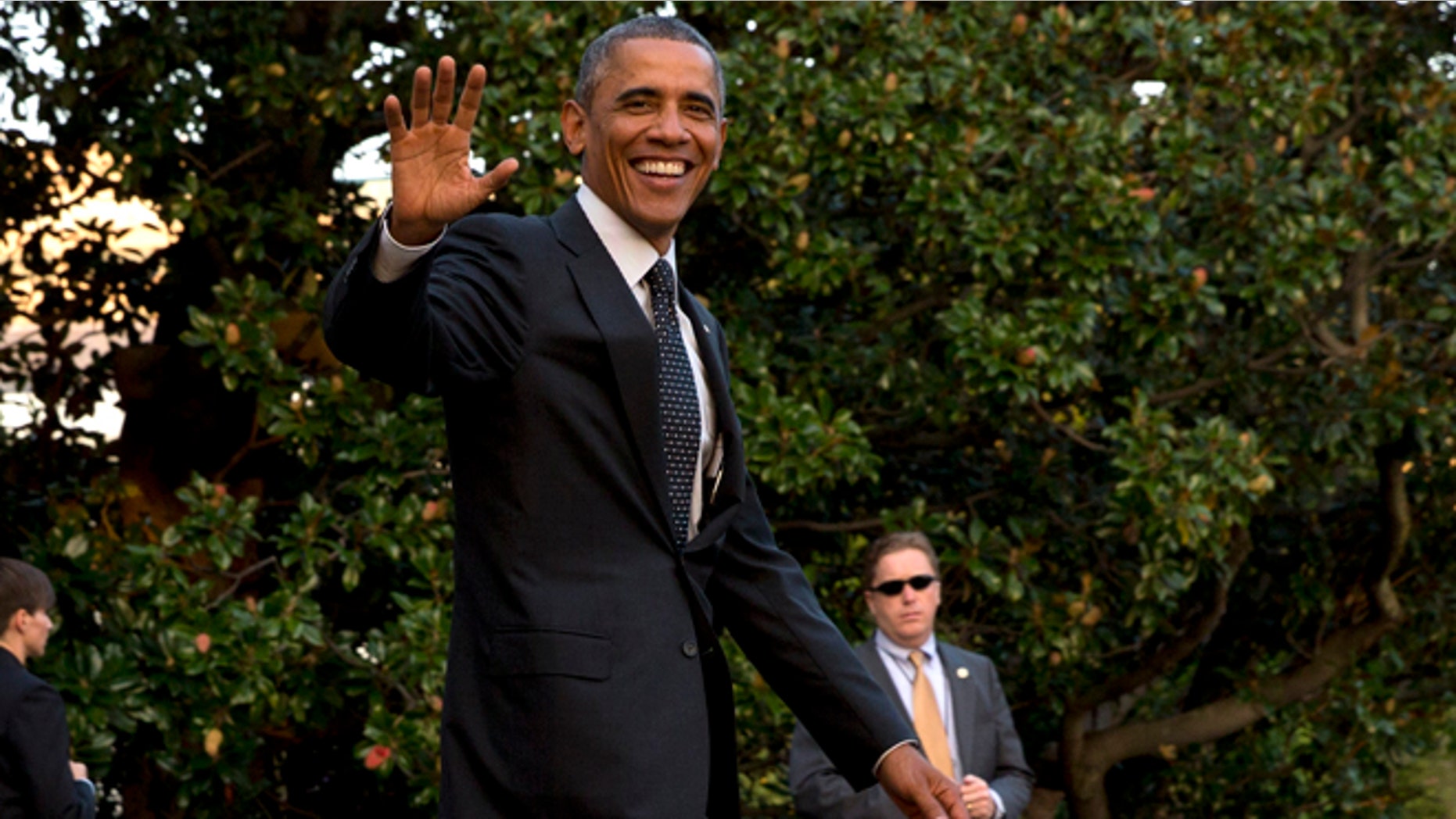 **Want FOX News First in your inbox every day? Sign up here.**
Buzz Cut:
• Obama tries pivot, but voters want follow through
• Mitt's campaign swing heads to Mich., Ky.
• Orman goes negative in Kansas
• Crossroads' big buy in N.H.
• Never a wrong time to do right
OBAMA TRIES PIVOT, BUT VOTERS WANT FOLLOW THROUGH
Improbable as it may sound, President Obama today will deliver a speech in Chicago explaining why Americans are wrong about the condition of the economy. The message: You are better off than you were six years ago, you just don't know it. Not only are voters are unlikely to reappraise their dismal view of the economy, that's not the topic they are most interested in right now. Whether it is the arrival of Ebola on our shores or the growing concerns that the war against ISIS is not making adequate headway, what Americans are really talking about – and really concerned about – are things that require action rather than explanation. Just look at the polls.

[Changing attitudes - On "The Kelly File," Charles Krauthammer discussed the sudden shift in support for U.S. ground forces in the fight against Islamist militants in Iraq and Syria – Watch here.]

Eye off the ball - In a new Fox News poll, 78 percent of voters expressed concern about an attack on U.S. soil by Islamist militants, which helps us to understand why, in a remarkable turnabout, 51 percent would support the use of ground forces if air strikes weren't enough to root out ISIS. Worse, 64 percent of respondents did not believe President Obama had a clear strategy to defeat ISIS and 54 percent said it is "crazy" to announce war plans in advance. While the president stopped his summer-long slide in the polls, his job performance rating stood at 40 percent, only 2 points better than it was just before his Sept. 10 announcement escalating the war. We can't know whether the president's pivot is any good on the golf course, but his record at issue pivots in public is pretty dire. There's little reason to believe that given the deepening anxieties on epidemics and Islamism that this one will be anything but a hosel shot.

[WSJ looks at how, in the tight race for the governor's mansion in Illinois, Democratic Gov. Pat Quinn is taking a page the Obama playbook by "casting his Republican challenger Bruce Rauner as Mitt Romney without the common touch."]

The Judge's Ruling: Fox News Senior Judicial Analyst Judge Andrew Napolitano analyzes President Obama's attempt to blame the rise of ISIS on U.S. intelligence under Director James Clapper :"Yet, if Clapper and his spies so miserably failed to educate the president about a threat he now claims is real, why do they still have their jobs? They have their jobs because if the president fires them, they might freely speak the truth, and the truth is the president's enemy. They have their jobs because the president is so bad at performing his."

"I know the nature of the enemy. Anybody who kills 3,000 innocents and beheads people because of their religion or because of their point of view is dangerous. And there is a short-term strategy, which is to bring them to justice, and a long-term strategy, which is to encourage free societies to prevail so as to marginalize their ideology." – Former President George W. Bush on "FOX & Friends" explaining his motive for urging, unsuccessfully, his successor to keep U.S. troops in Iraq after the war there ended.

-- 33 days until Nov. 4 --

BUBBA BACKS GRIMES IN HIS FIRST AD OF 2014
Kentucky Democratic Senate challenger Alison Lundergan Grimes is out with a new ad featuring former President Bill Clinton, a friend and political ally of her father. "…Nobody can tell me it's not a senator's job to create jobs. And I choose Alison because she will work with people from both parties to do what's right for you. Send Alison to the Senate."  Hitting the airwaves statewide today, the ad marks the first time Bubba has appeared in a Senate candidate ad this election cycle.

Warren wing flapping in key states - The Hill: "A super-PAC pushing Sen. Elizabeth Warren, D-Mass., to run for president is staffing up in key presidential states. Ready for Warren, the group that aims to draft the senator to run for the Democratic presidential nomination in 2016, is hiring new staff in Iowa, New Hampshire and South Carolina, three important early voting states, according to a report from MSNBC.

MITT'S CAMPAIGN SWING HEADS TO MICH., KY.
AP: "Talking to reporters Wednesday, [2012 Republican presidential nominee Mitt Romney] downplayed his role in a Republican Party that has 'a whole series of different voices that are pulling in different directions.' 'My role is just as one more voice,' he said. 'I was honored to become the Republican nominee, so I continue to have some voice. But I'm not running for anything — just trying to run to help people who are running for something, and I'm making my effort known in the states that welcome me.' [Today] he headlines a GOP rally in Michigan before a Kentucky fundraiser to benefit Senate Majority Leader Mitch McConnell. It's the kind of schedule usually reserved for a political party's elite, not a twice-defeated elder statesman who insists his political career is over."
[Watch Fox: Fox News polls on 2014 midterm elections and the state of the economy and the country released tonight on "Special Report with Bret Baier" 6 p.m. ET]

WITH YOUR SECOND CUP OF COFFEE...
Invisibility has always been the stuff of fantasy and science fiction, but researchers at the University of Rochester's Physics and Advanced Optics Departments are developing an "invisibility cloak." John Howell, a professor of physics at the University of Rochester, and graduate student Joseph Choi used four standard lenses to bend light around objects, to eliminate them from view or "cloak" them. Real life possibilities exist for cloaking applications including allowing a surgeon to see through his hands to directly what is being operated on as well applying similar principles to for drivers to see through blind spots. Howell, Choi explain in a recently published paper, but also demonstrate their techniques in more engaging fashion (with some help from the kids) in a brief video. 

Got a TIP from the RIGHT or LEFT? Email FoxNewsFirst@FOXNEWS.COM

POLL CHECK
Real Clear Politics Averages
Obama Job Approval: Approve – 41.9 percent//Disapprove – 53.6 percent
Direction of Country: Right Direction – 28 percent//Wrong Track – 65.7 percent
Generic Congressional Ballot:  Democrats – 42.8 percent// Republicans – 45.7 percent

ORMAN GOES NEGATIVE IN KANSAS
Kansas Senate candidate Greg Orman is out with this new ad blasting Sen. Pat Roberts, R-Kan., for being part of the mess in Washington, saying, "If you listen to Pat Roberts and his Washington buddies, they'll tell you that President Obama and Harry Reid are the reason Washington is such a mess and you know what, they're half right, but the other half of the mess, Mitch McConnell and Pat Roberts, the truth is both parties are more interested in political games than problem solving, and both parties are failing Kansas, that's why I'm running for the United States senate as an independent."

Sources: Wolf to endorse Brownback - Washington Examiner: "Vanquished Republican Senate candidate Milton Wolf is expected to endorse Kansas Gov. Sam Brownback before the midterm elections, GOP sources said Wednesday…Republican sources remain doubtful that Wolf will publicly back Roberts, citing hurt feelings left over from a vicious primary. "Wolf has agreed to endorse Brownback at some point," a Republican source said. … Kansas GOP insiders, as well as representatives from the Brownback and Roberts campaigns, have met with Kansas Tea Party leaders to mend fences. Roberts has called many of these individuals personally…"
Pick Six: Dust in the wind - Republicans need to pick up six more Senate seats to take control of the upper chamber. Which blue seats are the most vulnerable in this year's midterms? Here are the top picks among Fox News First readers: Arkansas (13.6%), Montana (13.0%), West Virginia (12.2%), Louisiana (11.8%), South Dakota (11.7%) and a tie for sixth at 8.6 percent between Alaska and North Carolina. Reader JoAnne Johnson says that despite recent polling saying Republican Sen. Pat Roberts could lose in Kansas, the magic number for the GOP remains six. "Kansas was a real concern until the GOP finally woke up and realized that Roberts had become vulnerable. Fortunately, Greg Orman peaked too soon in the campaign, and Roberts will hold the seat that had been considered safe for Republicans."

Iowa remains out of the running, but readers have been nudging the Hawkeye State race closer to the top of the crop, now with 5.7 percent of reader votes. Is Iowa moving up? Will the Alaska/North Carolina deadlock be broken? You know what to do…

Share your top six picks. Email them – just your top six, please – to FOXNEWSFIRST@FOXNEWS.COM or tweet @cstirewalt.

CROSSROADS' BIG BUY IN N.H.
Boston Globe: "American Crossroads, the juggernaut GOP-aligned super PAC co-founded by Karl Rove, has bought $3 million worth of TV time for the week of Oct. 14 in the New Hampshire US Senate race, according a Republican familiar with the massive TV buy. The big influx of money into the race could be a huge boon to the candidacy of Republican Scott Brown, who polls have find in a tight contest with incumbent Democratic Senator Jeanne Shaheen. The buy, according to the Republican, is on cable and broadcast television in New Hampshire and also includes broadcast stations in the Boston media market, which reach a wide swath of residents in the southern part of the Granite State."

The Architect says don't be "cautious, timid or unclear" - In his WSJ column, Karl Rove discusses how Senate Republicans can close the gap, saying, "Republicans have a month to close the sale. It won't be easy, and because Democrats are desperate and loaded with cash, it won't be pretty. The way for Republicans to extend their leads or move ahead in the final stretch is not to be cautious, timid or unclear."

GM, CHRYSLER BAILOUT TAKES CENTER STAGE IN MICHIGAN SENATE RACE
Following accusations from state Democrats and Democratic opponent Gary Peters about her support of the 2008-2009 federal bailout and takeover of General Motors and Chrysler, Republican Senate nominee Terri Lynn Land is fighting back with this ad, saying "Hypocrite Gary Peters talks about standing up for American automakers but Peters backed a half billion tax payer funded loan to a company that built cars overseas, then went bankrupt before being sold to Chinese owners. With American automakers struggling, Gary Peters outsourced our money on bad loans to foreign care manufacturers using our taxes to hurt our auto industry. Peters isn't putting Michigan first."

[Detroit Free Press "What we found is that while calling Land a liar may go too far, her campaign's claim of support, one we cannot verify that she's uttered before, smacks of political expediency and obfuscation if true."]

ERNST BEATS BRALEY IN THIRD QUARTER FUNDRAISING
Des Moines Register: "Both Joni Ernst and Bruce Braley substantially ramped up third-quarter fundraising in their U.S. Senate race, but Ernst took in the bigger haul, according to information supplied by their campaigns. Ernst, a Republican state senator, will report raising over $4.5 million in the quarter…That haul more than doubles her second-quarter number…Braley, a Democratic congressman, will report raising $2.8 million, his best quarter to date…"

Braley on defense over veterans after missing meetings - Rep. Bruce Braley, D-Iowa, under fire for having skipped key hearings on the Veterans Affairs Committee ahead of the revelation of the scandal at the VA, says veterans' issues are very important for him in a new ad. "I get very upset when I see these ads suggesting I don't care about veterans."

HAGAN STAYS ON EDUCATION ATTACK
Sen. Kay Hagan, D-N.C., continues to hit Republican nominee Thom Tillis on education in this ad saying, "…Speaker Thom Tillis cut 500 million dollars from our schools, increasing class sizes, leaving students without textbooks and Tillis opposed a bill to make college loans more affordable. Kay Hagan, strengthening our public schools and community colleges and took on Wall Street to pass a new law making college loans more affordable."

Court battle rages over N.C. voting rules - NYT: "A federal appeals court on Wednesday forced North Carolina officials to restore two provisions for ballot access that had been eliminated in a law passed by the state's Republican-controlled Legislature that civil rights groups said would disproportionately harm black voters … Josh Lawson, a spokesman for the state Board of Elections, said that lawyers for the state planned to appeal the decision to the United States Supreme Court as early as Thursday."

CASSIDY CRITICIZES LANDRIEU ON BORDER AND AMNESTY
Rep. Bill Cassidy, R-La., uses border security and her support for granting legal status to illegal immigrants to slam Sen. Mary Landrieu, D-La., in this latest ad, saying, "…Mary Landrieu voted against hiring more border patrol agents and even called a border fence dumb…no wonder Mary Landrieu favors amnesty and supports Barack Obama 97 percent of the time. Bill Cassidy supports a border fence and he opposes amnesty."

Executive action on amnesty a litmus test for Holder replacement - With news that more GOPers are signing on to Alabama Sen. Jeff Sessions' vow to blockade any replacement for Attorney General Eric Holder, who supports the legality of broad executive action to grant legal status to illegal immigrants, the coming lame duck session starts to look more interesting. If vulnerable Democrats are obliged to take a position on the issue, it could complicate White House plans to shove through a controversial nominee under the rewritten Senate rules. And the three names floated by the White House today – former White House counsel Kathy Ruemmler, Labor Secretary Tom Perez and Solicitor General Donald Verrilli – could all face a more difficult path.

DEMOCRAT PRYOR TOUTS 'SMALLER' GOVERNMENT
Sen. Mark Pryor, D-Ark., is running a new ad touting his support to shrink the government and his opposition to EPA regulations, saying, "The EPA wanted to write a federal regulation regulating agriculture dust. Obviously, Washington knows nothing about farming…working to help make Washington smarter and smaller." Pryor is also hitting his opponent, Rep. Tom Cotton, R-Ark., in this attack ad for voting against "equal pay for women" and against "helping women who are victims of domestic violence."

A new Baronial rule - Michael Barone updates an outdated axiom: "[Election analysts] used to have a rule that incumbents running below 50 percent against lesser known challengers would inevitably lose. Everyone knows them, the logic went, and half aren't voting for them. That rule doesn't seem to apply anymore, but perhaps another one does. The Real Clear Politics average of recent polls puts Democratic incumbents in [Alaska, Arkansas, Louisiana, Colorado and North Carolina] at 41 to 44 percent of the vote. In seriously contested races in the last six Senate cycles, starting with 2002, only two incumbents polling at that level in September ended up winning. One was appointed to an open seat and thus probably not widely known. Both ended up with less than 50 percent and won by plurality."

MORNING IN NEBRASKA
Republican Nebraska Senate candidate Ben Sasse is out with this ad celebrating his "93 Days, 93 Counties, 93 Big Ideas" state-wide tour, saying, "One rickety RV, three little kids, one great wife, and 93 counties in 93 days. Not just driving through, either. Listening, Learning. Finding out that you're just as sick of what's happening in Washington as I am. We're looking for someone to push parties aside and finally just fix our problems. Well, that's why I'm running for the Senate."

BURKE SEEKS TO DEFEND FILCHED JOBS PLAN
Buzzfeed: "…TV ads in closely-watched Wisconsin gubernatorial contest are battling over Democratic candidate Mary Burke's jobs plan. Republicans in the state have seized on the large portions of plagiarized text in Burke's jobs plan and now Burke is fighting back with a new TV ad attempting to define the issue on her own terms. 'In August, Wisconsin lost 4,300 jobs. That's why in September, Scott Walker is attacking my jobs plan, saying it takes ideas from other states. Well, of course it does,' Burke says in her ad titled "September."…Walker, likewise, has his own TV ad, "Plagiarized," hitting Burke over the copied text. The ad features a press conference where Burke stumbled when asked to define what plagiarism was…The Republican Governors Association also announced last week their own ad "Integrity," knocking Burke over the passages taken from other Democrats."

[A new Marquette Law School poll shows Gov. Scott Walker, R-Wisc., receiving support of 50 percent of likely voters with Democratic challenger Mary Burke trailing at 45 percent and 3 percent are undecided.]

PELOSI PREDICTS DEMOCRATIC HOUSE TAKEOVER… IN 2016
The Hill: "House Minority Leader Nancy Pelosi (D-Calif.) predicted a Democratic sweep in 2016. If Republicans keep the House in November, Pelosi said they wouldn't hold their majority for long. 'Their days are numbered. I know that in two years, I know we'll have a Democratic Congress and a Democratic president,' she told reporters at her weekly press conference."

[Roll Call looks at the 10 most vulnerable House members this cycle and finds seven Democrats and three Republicans on the brink. See who made the list.]

NEVER A WRONG TIME TO DO RIGHT
Robert Atherton, a 67-year-old engineer from Phoenix, was reliving the glory of the summer of 1964 when he and two high school buddies bought Vespas and cruised across Italy. Going through his old suitcase, though, Atherton discovered an old injustice: An unpaid parking ticket he got in the Italian village of Lerici. The Los Angeles Times reports Atherton found the ticket when went looking for a journal he kept of his Italian adventure as a 17-year-old. Being no ugly American, Atherton adjusted the $1.50 fine for inflation and sent $50 and an apology letter to town officials. Marco Caluri, the current mayor of Lerici was surprised to receive the payment and in another twist of fate, Caluri is actually the son of the police officer who wrote the original ticket. The story has taken on a life of its own in the town with Atherton receiving many notes of gratitude and appreciation from residents.

AND NOW, A WORLD FROM CHARLES…
"All of these agencies that we have trust in, under this administration, are showing how badly government is run. You combine them and you get a sense that things are out of control." –Charles Krauthammer on "Special Report with Bret Baier" Watch here.

Chris Stirewalt is digital politics editor for Fox News.  Want FOX News First in your inbox every day? Sign up here.